GU Names Judi Biggs Garbuio Vice President of Student Development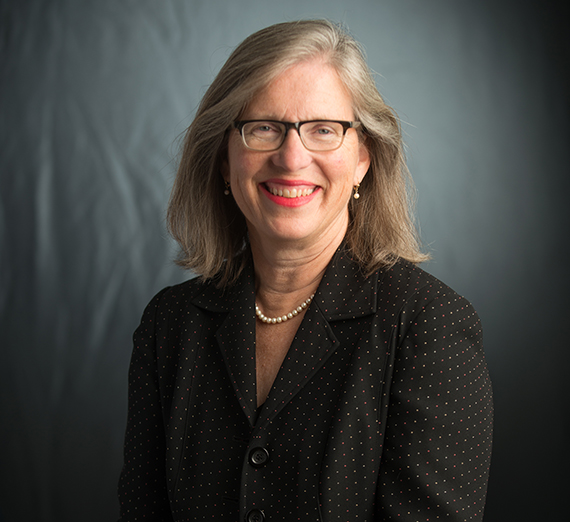 ---
Gonzaga News Service
SPOKANE, Wash. — Judi Biggs Garbuio, the former associate dean of students for the University of Southern California, has been named vice president for student development at Gonzaga University. The appointment follows a national search to replace Sue Weitz, who held the position since 1983.
Biggs Garbuio said she is pleased with the opportunity to combine student affairs with Jesuit ideals.
"I am excited to finally have an opportunity to integrate my passion for working with students and staff along with my strong student affairs background into a dynamic Jesuit learning environment," she said.
Gonzaga's vice president for student development oversees most nonacademic student programs and services, including: housing and residence life; student conduct; case management; parent relations; student activities; clubs and organizations; lesbian, gay, bisexual and transgender (LGBT); nontraditional, transfer and veterans; student publications; the Career Center; counseling; health and wellness; the Crosby Student Center; the Center for Community Action and Service Learning; the Unity Multicultural Education Center; and campus safety and security.
The student life office recently changed its name to the student development office to better reflect the focus of the division and more accurately describe the critical work in which the division is engaged.
"Going from student life to student development really broadens the scope of responsibilities," said Biggs Garbuio. "I am looking forward to working with Patricia Killen, the academic vice president, as we explore all these wonderful collaborations between academic affairs and student development to create a seamless learning environment for students."
Biggs Garbuio holds a 30-year record of successful professional experience. Prior to serving as associate dean of students at USC for 12 years, she held other positions of leadership at USC. Some of her accomplishments include growing the USC Volunteer Center from a student-run staff of four to two full-time program managers and 70 student staff, expanding the support for students applying for nationally competitive scholarships and fellowships (e.g., Marshall, Rhodes, Fulbright, etc.) creating the Philanthropy and Leadership Fund to support student organizations' programming, and designing and implementing a diversity education program for faculty, staff, and students.
Biggs Garbuio earned a bachelor's degree in education at Emporia State University, a Master of Arts in college student personnel at Bowling Green State University and a Ph.D. in educational policy planning and administration from USC. She also has a certificate in Management Effectiveness from USC's School of Business.