GU Introduces Elisabeth Mermann-Jozwiak as Dean of Arts & Sciences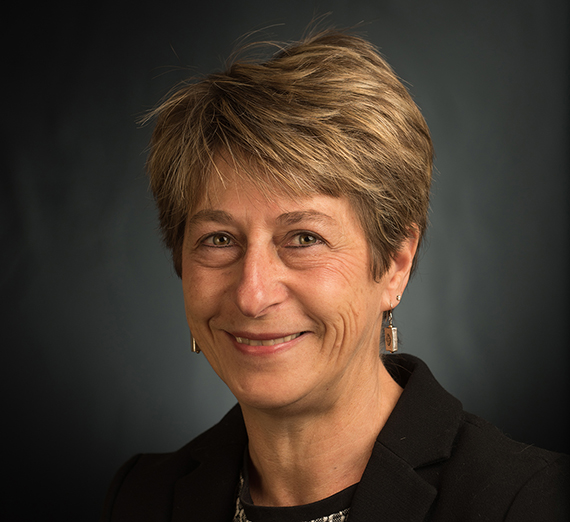 ---
Gonzaga News Service
SPOKANE, Wash. — Elisabeth Mermann-Jozwiak, the Haas Professor of English and associate dean of the College of Liberal Arts at Texas A&M University at Corpus Christi since 2005, has been named dean of the Gonzaga University College of Arts and Sciences, the University's largest school.
The hiring of Mermann-Jozwiak, announced recently by Gonzaga Academic Vice President Patricia O'Connell Killen, results from a national search and fills the position vacated in spring 2012 by Marc Manganaro, who assumed the provost position at Loyola University, New Orleans. Political science Professor Blaine Garvin served as interim dean of the College of Arts and Sciences during the past academic year.
"Dr. Mermann-Jozwiak brings to Gonzaga significant strength and experience in curriculum development and implementation, assessment of student learning, interdisciplinary teaching, faculty development, enrollment management, academic advising, support of first-generation students, strategic planning, and budget management," noted Vice President Killen. "Nationally her service has included membership on the Committee for Associate Deans of the Council of Colleges of Arts and Sciences. She also served as coordinator of the Women and Gender Studies Minor at her institution."
Previous to becoming associate dean, Mermann-Jozwiak chaired the Texas A&M English department from 2001-2005. "She managed the department through a period of significant growth and led a collaborative process that resulted in a wholesale revision of the curriculum in the major," Vice President Killen said.
Born and raised in Germany, Mermann-Jozwiak earned a master's degree from the University of Cologne, Germany, where she studied English and theology, specifically Catholic social thought. Primarily a commuter student while in Germany, Mermann-Jozwiak had an opportunity to spend a junior year abroad at Washington University in St. Louis, where she lived on campus and attended campus activities.
"It was an eye-opening and transformative experience to me. I wouldn't be here today if I hadn't had this opportunity," said Mermann-Jozwiak. She returned a few years later to the United States to earn her Ph.D. in English from the University of Wisconsin-Madison.
Her scholarly work focuses on ethnic American literature, critical theory, and transnational American studies. A productive contributor of scholarly works, she has authored two books, with a third under consideration, and nearly 20 articles, chapters and book reviews.
Among her awards and accomplishments, Mermann-Jozwiak has received both the Excellence in Teaching Award (2004) and the Excellence in Service Award (2002) from the College of Arts and Humanities, as well as the university-wide Excellence in Teaching Award from Texas A&M University, Corpus Christi (2004). She served on the Community Arts Advisory Board in Corpus Christi, bringing faculty and arts organizations together for collaborative work.
Mermann-Jozwiak said she has enjoyed getting to know the College's department chairs and other faculty and looks forward to the start of the academic year. Undergraduate classes begin Sept. 3.
"Everyone has been extremely welcoming, extremely generous with their time to a newcomer and I really appreciate that," she said.