GU's Part-Time MBA Program Ranked No. 73 Best in Nation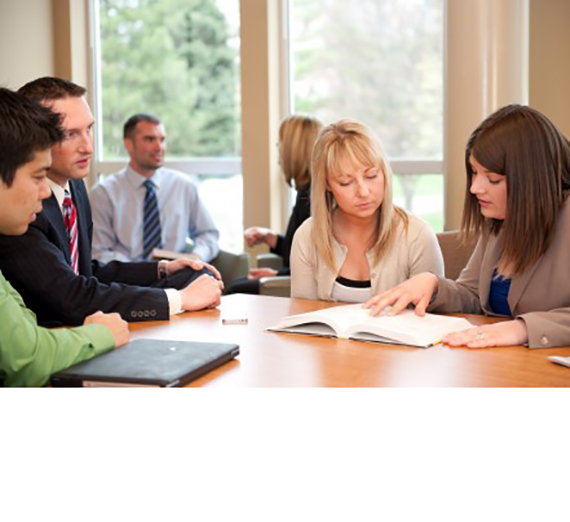 ---
Master of Accountancy Ranks No. 14
Best Specialty Program in Nation
Gonzaga News Service
SPOKANE, Wash. — U.S. News & World Report ranks Gonzaga University's Master of Accountancy program the No. 14 best specialty accounting program in the nation. In addition, the publication ranks Gonzaga's Master of Business Administration program the 73rd (tie) best part-time MBA program in the nation, up from last year's No. 82 ranking.
Gonzaga's part-time MBA program is one of three in the state of Washington to achieve the book's top-73 ranking - and is the only part-time MBA program in Eastern Washington to make the top 73. (The part-time MBA program rankings are expanded online.) This marks the fourth consecutive year the program has earned a top-100 ranking from the publication. The rankings, released today, are in U.S. News' 2014 edition of the book "Best Graduate Schools."
The specialty rankings are based solely on ratings by educators at peer schools. Gonzaga is the only school in the Northwest to achieve the book's top accounting program ranking. (The top accounting program rankings also are expanded online.) The National Association of State Boards of Accountancy recently released the 2012 CPA Examination Statistics. For first-time CPA exam pass rates, Gonzaga ranks No. 32 — in the top 4 percent — among the 781 institutions that had 10 or more candidates. Gonzaga had 77 candidates who took the CPA exam for the first time, with a pass rate of 75.6 percent and an average score of 79.4.
U.S. News & World Report's methodology to determine its part-time MBA rankings uses five factors:
Average peer assessment score
Average GMAT score of part-time MBA students entering in fall 2012
Students' average undergraduate GPA
Students' work experience
Percentage of each business school's fall 2012 MBA enrollment that is part time
To be eligible for the part-time MBA ranking, a program must be accredited by the Association to Advance Collegiate Schools of Business and must have at least 20 students enrolled part time in the fall of 2012; 282 of the nation's 325 part-time MBA programs met those criteria.
"Our success is a tribute to our outstanding nationally acclaimed faculty and the inspired students we teach," said Clarence H. Barnes, dean of the School of Business Administration.
Gonzaga's MBA program currently enrolls nearly 200 students. Of those students, 71 percent are working professionals in the Greater Spokane area. The program offers three areas of concentration: marketing, entrepreneurship, and finance.
About Gonzaga University's Graduate
School of Business Administration
Gonzaga's Graduate School of Business Administration offers five master degrees, including an MBA, Master of Accountancy, MBA in Healthcare Management, MBA in American Indian Entrepreneurship and MBA or Master of Accountancy with Juris Doctorate (law degree in collaboration with the Gonzaga University School of Law). All of its programs are accredited by AACSB and rooted in the Jesuit ideal that business decisions have ethical implications. The School takes pride in producing graduates who become innovative and ethical business leaders who use their talents to create a vibrant workplace and a better world.