Accounting Project Rapidly Becomes Fraud-Fighting Model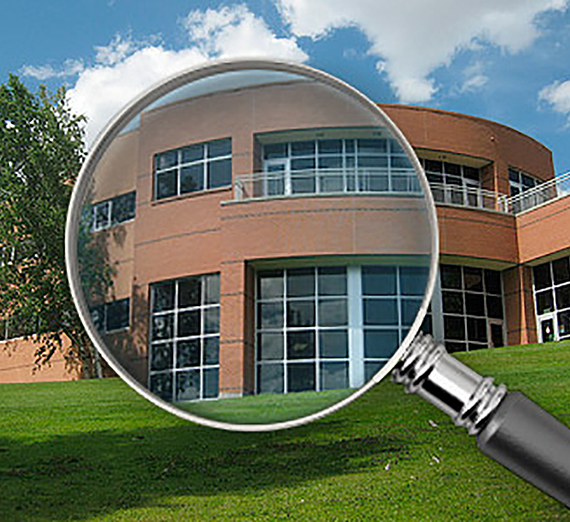 ---
By Tara Schmidt
Class of 2012
SPOKANE, Wash. — The breakthrough Justice for Fraud Victims Project launched by Gonzaga University's Master of Accountancy Program in 2010 is rapidly becoming a model for other communities nationwide to battle white-collar crime.
This collaborative program leverages higher education, law enforcement, and forensic accountants to form a cohesive, nimble and effective fraud-fighting unit. The project also gives Gonzaga students the opportunity to develop hands-on forensic accounting skills, and has brought some criminals to justice.
The program has become so successful, organizers say they would love to see the initiative developed into a full Center for Forensic Accounting funded by grants, community groups, and private donors.
Most importantly, the initiative gives fraud victims a way to fight back and an avenue to receive some restitution of financial loss. Before the program began, many fraud victims felt helpless seeking justice when they could not afford a professional forensic accountant to perform fraud examinations costing up to $250 an hour. Now they can turn to Gonzaga for help.
Cases are typically referred to Gonzaga's program by Detective Stacey Carr with the Spokane Police Department's Fraud Unit in collaboration with Spokane County Deputy Prosecuting Attorney Shane Smith. The project's Board reviews cases and decides which ones to accept.
Professional fraud investigators (provided by the Spokane Chapter of the Association of Certified Fraud Examiners) volunteer as mentors and supervise teams of accounting students who perform fraud examinations. Typically, students gather paperwork, examine the books, and quantify damages. When student teams complete a case, it goes back to law enforcement to complete the criminal investigation and determine if charges should be filed. Cases are referred for prosecution to either Spokane County or federal prosecutors.
Sara Melendy, Gonzaga associate professor of business and accounting and one of three individuals who conceived of the idea, says the initiative is considered a service-learning project.
"Although there are many service-learning projects fighting white-collar crime nationwide, ours is particularly unique, thus other schools want to adopt it," Melendy said.
It's easy to see why other communities are eager to start their own collaborative fraud-fighting projects. To date, the project has assisted 14 victims. One case has resulted in a conviction and the victim received full restitution. Several other cases are proceeding toward prosecution. The list of schools with programs modeled after Gonzaga's continues to grow.
As far north as the University of Alaska, Anchorage, the first of several schools to contact Gonzaga about its project, accounting students are now investigating fraud cases that local police departments don't have resources to assess. Other schools implementing Gonzaga's approach include Washington State University, Vancouver; George Fox University in Newberg, Ore.; Clemson University in Clemson, S.C.; Pittsburg State University in Pittsburg, Kan., and James Madison University in Harrisonburg, Va.
Schools that have inquired about Gonzaga's project include Ohio University-Chillicothe; University of Utah; Metropolitan State College of Denver; University of South Florida, and Stevenson University in Maryland.
Assistant U.S. Attorney K. Jill Bolton remembers the project's genesis. Bolton and Melendy met in 2009 and discussed a Forbes Magazine article that identified Spokane as "The Scam Capital of America." Melendy and Gary Weber, director of the Gonzaga master's program, saw an opportunity for GU accounting students to help fight the problem. After rallying support from local law enforcement and the Association of Certified Fraud Examiners, the project was born.
The program drew national attention almost immediately. Accounting faculty Melendy and Weber won two national awards for innovative teaching (in 2010 and 2011) and the program recently earned the American Accounting Association's most prestigious award for innovative teaching, the 2012 Innovation in Accounting Education award, which will be presented in August. Former Spokane Police Chief Anne Kirkpatrick issued Citizen Awards in 2010 to all involved in the project. Since then, the project has achieved more than Bolton, Melendy or Weber imagined.
Two cases Gonzaga accounting students handled have resulted in federal grand jury indictments. The charges include two felony counts of bank fraud that could result in up to 60 years in prison and a $2 million fine for the defendant. The case is slated for jury trial later this month before U.S. District Court Judge Edward F. Shea.
"I had the opportunity to measure the success of the program and am happy to say that in the first three semesters students contributed 2,598 hours valued at $168,870 for victims in the Spokane area," says Certified Fraud Examiner Marie Rice, a mentor to students, a program coordinator and Gonzaga adjunct faculty member.
Ultimately, program organizers say they would love to see the initiative developed into a full Center for Forensic Accounting funded by grants, community groups, and private donors.