Anti-Corruption Activist Ingrid Betancourt to Speak March 28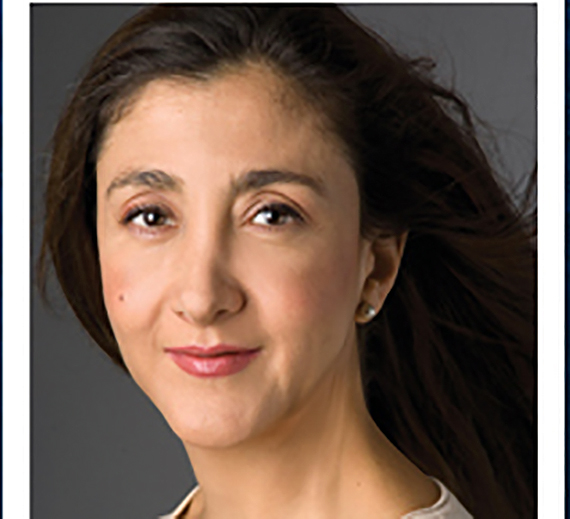 ---
Gonzaga University Presidential Speaker Series Event
Gonzaga News Service
SPOKANE, Wash. — Ingrid Betancourt will share her extraordinary story of activism, persecution and resilience, including her kidnapping by rebels and six years of captivity in the Colombian jungle, when she delivers Gonzaga University's next Presidential Speaker Series lecture at 7 p.m. March 28 in Gonzaga's McCarthey Athletic Center.
The lecture by Betancourt (pronounced Bet-N-Kor with the 't' silent) — an author, former Colombian senator and one-time Columbia presidential candidate — will focus on her compelling story and her ongoing efforts to free more than 700 people who remain hostages in Colombia. Tickets for the event are $10 for the public, $7 for senior citizens and $5 for students and employees of any educational institution.
Gonzaga President Thayne McCulloh cordially invites the Gonzaga community and the public to hear Betancourt's inspiring story set against a backdrop of Colombia's rain forest and the nation's dark political realities.
Dr. McCulloh said he invited Betancourt to "provide our community with a unique opportunity to hear from an individual whose life has been immutably intertwined with the political realities of Colombia, and whose endurance was made possible by her faith in God." Gonzaga, a Catholic and Jesuit university, exchanges faculty and educational programs with Colombia through a partnership between the Colombia and Oregon provinces of the Society of Jesus.
Kidnapped by the Revolutionary Armed Forces of Colombia (FARC) on Feb. 23, 2002 while a senator campaigning for president, she was held captive for 2,321 days in a case that drew widespread international attention. The French and Colombian governments fought for the release of Betancourt, a citizen of both countries. Suffering from malnutrition, torture and psychological terror, she and 14 others were liberated by the Colombian army in a dramatic 2008 helicopter rescue. Lauded for her moral courage and perseverance, she authored in 2010 "Even Silence Has an End," which reached The New York Times Best Seller List and led to interviews by Oprah Winfrey, National Public Radio, and Democracy Now.
Betancourt, who has received numerous international awards, reflected on her experience of being kidnapped and held captive: "In this condition of the most devastating humiliation, I still possessed the most precious of liberties, that no one could take away from me: that of deciding who I wanted to be."
Betancourt's political career includes service in Colombia's House of Representatives, its Senate, and as an advisor to its Minister of Finance and Minster of Foreign Trade. A turning point for Betancourt came in 1989 when Colombian presidential candidate Luis Carlos Galán was assassinated. She launched her 2001 presidential campaign as a member of Oxígeno, the Green Party, a young political organization with a strong ecological and pacifist philosophy. As a political figure, Betancourt is not without controversy. Raised in a popular Colombian political family, her mother, Yolanda Pulecio, was well known for sheltering abandoned children and was a member of the Colombia Congress and diplomat following a career as beauty queen. Her father, Gabriel Betancourt, was a minister of education in both liberal and conservative governments, and served as assistant director of the United Nations' Educational, Scientific, and Cultural Organization (UNESCO) — among other positions.
President McCulloh initiated the lecture series in 2011 when international educator, humanitarian and author Greg Mortenson spoke March 28 at the McCarthey Athletic Center. More than 4,000 people attended that event, including many Inland Northwest residents. Nobel Peace Prize Laureate Wangari Muta Maathai was to speak at Gonzaga on Oct. 6, 2011 as the second speaker but her trip was canceled when she became gravely ill and later died.