Professor Shann Ray Ferch Earns High Plains Book Award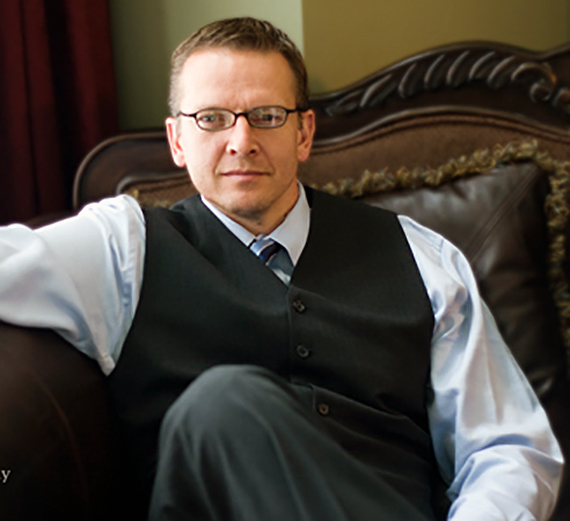 ---
Gonzaga News Service
SPOKANE, Wash. — Gonzaga University Professor Shann Ray Ferch is a double winner in the High Plains Book Awards, taking top honors in the categories of first book and short story. A professor in Gonzaga's Doctoral Program in Leadership Studies, Ferch won both awards Oct. 20 for his book of short stories titled "American Masculine."
Ferch writes fiction using the pen name of Shann Ray in honor of his mother Saundra Rae, with whom he shares the same middle name. The stories in "American Masculine" (Graywolf Press, 2011) are about men living harsh lives in Montana. Ferch was a basketball standout in Livingston, Mont., and later Montana State University, Pepperdine University, and overseas in Germany.
In receiving the awards Oct. 20 at the Yellowstone Art Museum in Billings, Mont., Ferch said he is thankful for having lived in Montana.
"Montana forms the landscape for these stories, and has given me a greater understanding of the wilderness of the West and in the wilderness in the human heart. I am also thankful for the wonderful women in my life, who have each in their way helped me draw closer to the nature of the unity and love that exists at the foundation of the masculine and the feminine," Ferch said. "I am surrounded by lovely women: my grandmother Cary who we call the 'Great One,' my mother Sandy, my wife Jennifer, and our three marvelous daughters, Natalya, Isabella and Ariana. There is a sense of grace and strength in them, and their influence runs through this book."
Other winners, their books and categories were:
Sara Wiles, "Arapaho Journeys: Photographs and Stories from the Wind River Reservation," Art and Photography.
Jenny Shank, "The Ringer," Fiction.
Chere Jiusto and Christine W. Brown, "Hand Raised: The Barns of Montana," Nonfiction.
Jim Harrison, "Songs of Unreason," Poetry.
Patricia Frolander, "Married into It," Woman Writer.
Tom McGuane received the emeritus award for his novels, essays, short fiction and screenplays including "Missouri Breaks" with Marlon Brando and Jack Nicholson, "Driving the Rim," and "The Cadence of Grass."
Parmly Billings Library established the awards to recognize regional authors and literary works that examine life in the states of Montana, Wyoming, North and South Dakota, Nebraska, Colorado, Kansas and the Canadian provinces of Alberta, Manitoba and Saskatchewan. The awards are given in conjunction with the High Plains BookFest.