Crosby Home Assumes New Role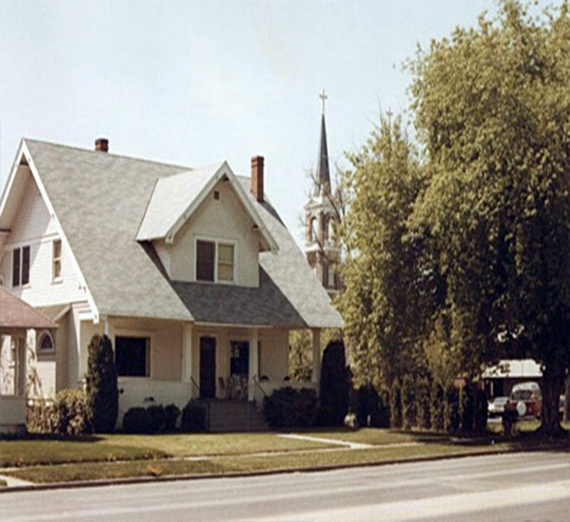 ---
Gonzaga News Service
SPOKANE, Wash. — In July 1913, Harry and Catherine Crosby moved with their six children (No. 7 on the way) into the nine-room, two-story home at 508 E. Sharp Ave. Harry, Bing Crosby's father, had the house built to accommodate his large family. Catherine had purchased the property for $1 from the Pioneer Educational Society, a Jesuit organization that owned much land around Gonzaga. Numerous Catholic families built their homes in this neighborhood, which became known as "the Holy Land" or "the Little Vatican."
The house served as the Crosby family's home for 23 years, including when Bing attended Gonzaga High School and Gonzaga University (1914-24). The C. P. Higgins family purchased the home from the Crosby family in 1936 for $3,600, and owned it until 1978.
In 1980, Gonzaga's Alumni Association stepped forward and sold special commemorative bricks to raise funds to purchase and renovate the home. The Crosby Alumni House was used for alumni events with staff offices upstairs. In a strategic move this spring to provide more space for its growing membership, the Alumni Association moved directly north across Sharp Avenue into the historic Huetter Mansion. The stately mansion is being restored to its original elegance and will debut this fall as the Alumni Association's new campus home.
Meantime, the Crosby House will continue its tradition of being open for tourists and alumni, while housing academic offices upstairs.