Event Details
Date & Time
Saturday, Sep 03, 2022 10:00 AM - 5:00 PM
This event runs until April 16th
---
Event Link
---
Department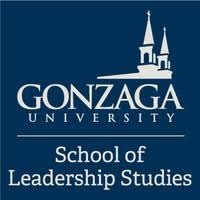 ---
Location
The Northwest Museum of Arts and Culture (MAC)
---
Contact/Registration
Pavel Shlossberg, Exhibit Curator
Associate Dean for Academic & Faculty Affairs, School of Leadership Studies
Associate Professor, Communication & Leadership Studies
shlossbergp@gonzaga.edu
(509) 313-5761

---
Event Type & Tags
Academics
Alumni
Arts Culture
---
About This Event
Dancing with Life: Mexican Masks -- Opens September 3
Visitors are sure to be surprised and delighted by many colorful Mexican masks from the MAC's permanent collection when Dancing with Life: Mexican Masks opens on Saturday, September 3.
With a regional focus on Michoacan, Mexico ("mee-cho-ah-CON"), this exhibition presents a selection of more than 50 dance masks from the MAC's collection and contemporary Mexican artists, as well as dance costumes and videos featuring the artists and dancers.
Across Mexico, mask-making is a vibrant and playful art form with roots in the celebration of religious holidays. Worn by dancers in creative performances known as "danzas," the masks depict everything from animals, devils and holy figures to celebrities from contemporary culture and politics.
Wes Jessup, Executive Director of the Northwest Museum of Arts and Culture, said:
"We have a historic collection of Mexican masks at the MAC that have been made by artists over the past 50 years. They're riveting! They're grotesque, saintly, colorful and humorous. We've wanted to share them with the public for a long time.
The masks are a wonderful window into Mexican culture. We were thrilled to discover that Gonzaga Professor Pavel Shlossberg has worked for nearly 20 years with Mexican mask artists in Michoacan. Pavel came to the MAC and researched and interpreted what we have. He traveled to Mexico to interview artists, record festival dances on video, and purchase some new masks for us. His knowledge was the key for interpreting this work and organizing this wonderful exhibition," said Jessup.
Pavel Shlossberg, Ph.D., the guest curator for the exhibit, is Associate Professor in Communication and Leadership Studies at Gonzaga University and Associate Dean in the School of Leadership Studies.
"The masks teach us about the power of community--people coming together during festivals to dance and celebrate. I learned a lot about hospitality from my Mexican hosts. Studying this art form and attending fiestas in their community, I was warmly welcomed and invited to dance! Visitors to the MAC will learn about a regional, vibrant, thriving aspect of local Mexican culture--the humor, the richness, the history," said Pavel Shlossberg, Ph.D.
The exhibit opens September 3, 2022 and runs through April 16, 2023.