Event Details
Note: This event occurred in the past. Information and links provided here are for historical reference and may no longer be valid.
Date & Time
Wednesday, Nov 02, 2022 11:30 AM - 1:30 PM
---
Event Link
---
Department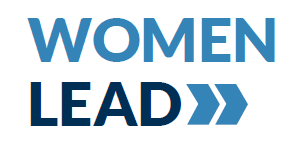 ---
Cost
$49 per person
---
Location
Hemmingson Ballroom (3rd Floor)
---
Contact/Registration
womenlead@gonzaga.edu
---
Event Type & Tags
Academics
Alumni
Diversity Inclusion
---
REGISTER NOW
About This Event
Gonzaga University's School of Leadership Studies presents its annual fall women's leadership luncheon titled — part of its Women Lead program. Designed to educate and empower women and female allies, the luncheon will take place from 11:30 AM 1:30 PM on Wednesday, November 2nd in the Hemmingson Center Ballroom. Register here by Oct. 26.
Marissa Orr is a former Google & Facebook executive, bestselling author, and leadership speaker. Spending 15 years working at today's top tech giants, she has conducted talks for thousands of people in the US, Europe, and Asia-Pacific, at companies and universities such as Google, Twitter, Pace University, New School, American Express, and more. Originally from Miami, Orr received her Master's degree in Decision and Information Sciences from the University of Florida. Her best-selling book, Lean Out: The Truth About Women, Power, & the Workplace, was released by HarperCollins Leadership in June of 2019.

Featured in Forbes, Fox, Yahoo! Finance, and CNBC, Lean Out is not simply a retort to Sheryl Sandberg's Lean In, but a revolutionary path forward with the power to change the lives of men and women in the corporate world and beyond. With Lean Out, Orr provides a fresh voice for a new generation of thinkers.
Based on in-depth research and personal experiences, Marissa shares her journey as a single mom of three trying to find success in her 15-year career at the world's top tech giants. She gives an insider's look at the systemic dysfunction inside today's most progressive organizations, providing a revolutionary new perspective on why there are so few female leaders in corporate America. She doesn't simply present a counterargument to modern feminist rhetoric but offers a revolutionary path forward to change the trajectory of the lives of women and men in the corporate world and beyond.
The luncheon, which is open to people of all genders, will provide opportunity for education and building community with professionals of all ages and industries.
Cost is $49 until Oct. 28th and includes lunch. For more information, visit www.gonzaga.edu/womenlead or email womenlead@gonzaga.edu.