Event Details
Note: This event occurred in the past. Information and links provided here are for historical reference and may no longer be valid.
Date & Time
Friday, Jan 29, 2021 12:00 PM - 1:00 PM
---
Event Link
---
Department
School of Leadership Studies
---
Cost
Free
---
Location
Zoom Webinar
---
Contact/Registration
leadershipevents@gonzaga.edu
---
Event Type & Tags
---
REGISTER HERE
About This Event
School of Leadership Studies Alumni Webinar Series
The Covid Pandemic has presented a challenge that everyone has had to navigate. For many of us, coping skills have ceased to be effective and it has been a struggle to discover new methods for managing stress, staying healthy and finding balance. In addition, many have discovered either a need or an opportunity to experience a reinvention of a career path - or even their own identity.
This webinar provides an opportunity to reflect on our experiences from a coping perspective, a map to help navigate the very disruptive world-wide pandemic, and methods for motivating ourselves to explore possibilities with new eyes. Panelists offer methods for experiencing a shift from hopelessness, fear and confusion, to curiosity, adaptability and hope.
Panelists
Joe Albert, Ph.D., has spent the last 25 years as a faculty member and administrator in Gonzaga's School of Leadership Studies, where he has maintained a reputation as an outstanding instructor, innovative leader and skilled program designer. He has also provided leadership consulting, training and coaching to individuals, organizations, and communities locally, regionally and nationally. With specialties in leadership development, storytelling, emotional intelligence, and strategic planning, Joe now practices as a full-time executive coach, consultant, presenter and facilitator. Joe holds a Ph.D. in Leadership Studies and a Master's in Counseling-Psychology, both from Gonzaga University, as well as an undergraduate degree in Business Management from St. Joseph's University in Philadelphia.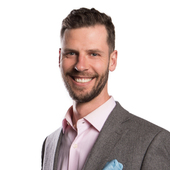 Bjorn Bonholzer, M.A., is an organizational development practitioner and Gallup Global Strengths Coach. Committed to helping others realize their own potential, Bjorn is fascinated by the field of leadership coaching where he focuses his energy on the untapped intrinsic behaviors and emotional intelligence that live within each of us. When asked about a pivotal self-actualization period in his life, Bjorn proudly shares his journey through Gonzaga's M.A. in Organizational Leadership program.