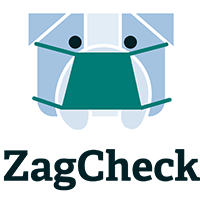 We hold paramount the health, safety and welfare of every member of our community and ZagCheck is a key piece of that process.
The ZagCheck Self-Screening App allows for self-screening of key health factors related to COVID-19. It can be accessed via a mobile device through the Microsoft Power Apps Mobile app or a web browser at www.gonzaga.edu/zagcheck.
Launch of New ZagCheck Employee Self-Screening App
Purpose of ZagCheck
ZagCheck helps us to honor the shared commitment we acknowledged to each other in the return to campus plan and guides for students, staff and faculty: to care for ourselves and each other. This is especially important as we begin to return more people to campus for the Fall semester.
The information provided in ZagCheck assists the COVID-19 Action Response Team (CART), including our Contact Tracers, in managing our response to COVID-19. The ZagCheck app and our contract tracing process provides for strict confidentiality and privacy of your data.
ZagCheck for Students Process
Students, except for fully remote students living outside Spokane, are asked to certify daily, (including on weekends).
ZagCheck for Employees Process
All employees (staff and faculty) are required to complete a self-screening in ZagCheck only on days they are coming onto campus (effective Oct. 9, 2020). On that day, you can access ZagCheck for employees via a mobile device through the Microsoft Power Apps Mobile app or a web browser at www.gonzaga.edu/zagcheck
Additional Information