The spring semester at Gonzaga University is here and we are excited to have students back on campus.
We want to thank you all for working hard to ensure our return to campus was as safe as possible. Minimizing contact with others and getting a COVID-19 test prior to your return made all the difference.
Just as a reminder, our Spring Return to Campus guides for students continue to be available, providing a comprehensive review of guidelines throughout the semester.
Spring Reminders
---
Continue Using ZagCheck
As with the Fall, continuing to use the ZagCheck app will allow for self-screening of key health factors related to COVID-19. Please use this app every day to keep yourself and others safe.
Testing Availability
There are many ways to get tested if you feel you may have symptoms or a possible exposure. Visit our Testing page for additional details.
What Happens After I am Tested?
If you are tested, you will be asked to shelter in their place of residence until they receive their test results. While sheltering, you should:
Monitor for symptoms. Call the COVID-19 Hotline (509) 313-7070 (ext. 1) if symptoms develop.
Not socialize or interact with anyone outside of your household unit (i.e., room, apartment, suite, etc.).
Not attend in person events, classes, meetings, etc.
Utilize take out options for on campus dining and eat at your place of residence.
Continue wearing your mask, practicing proper social distancing, and hand washing.
What Happens If I Test Positive?
If you test positive, you will be placed in isolation housing following our standard protocols.
Are COVID-19 Vaccines Available?
At this time, we do not have detailed information from the State of Washington or Spokane Regional Health District about vaccinations on campus. Information will be shared as it becomes available.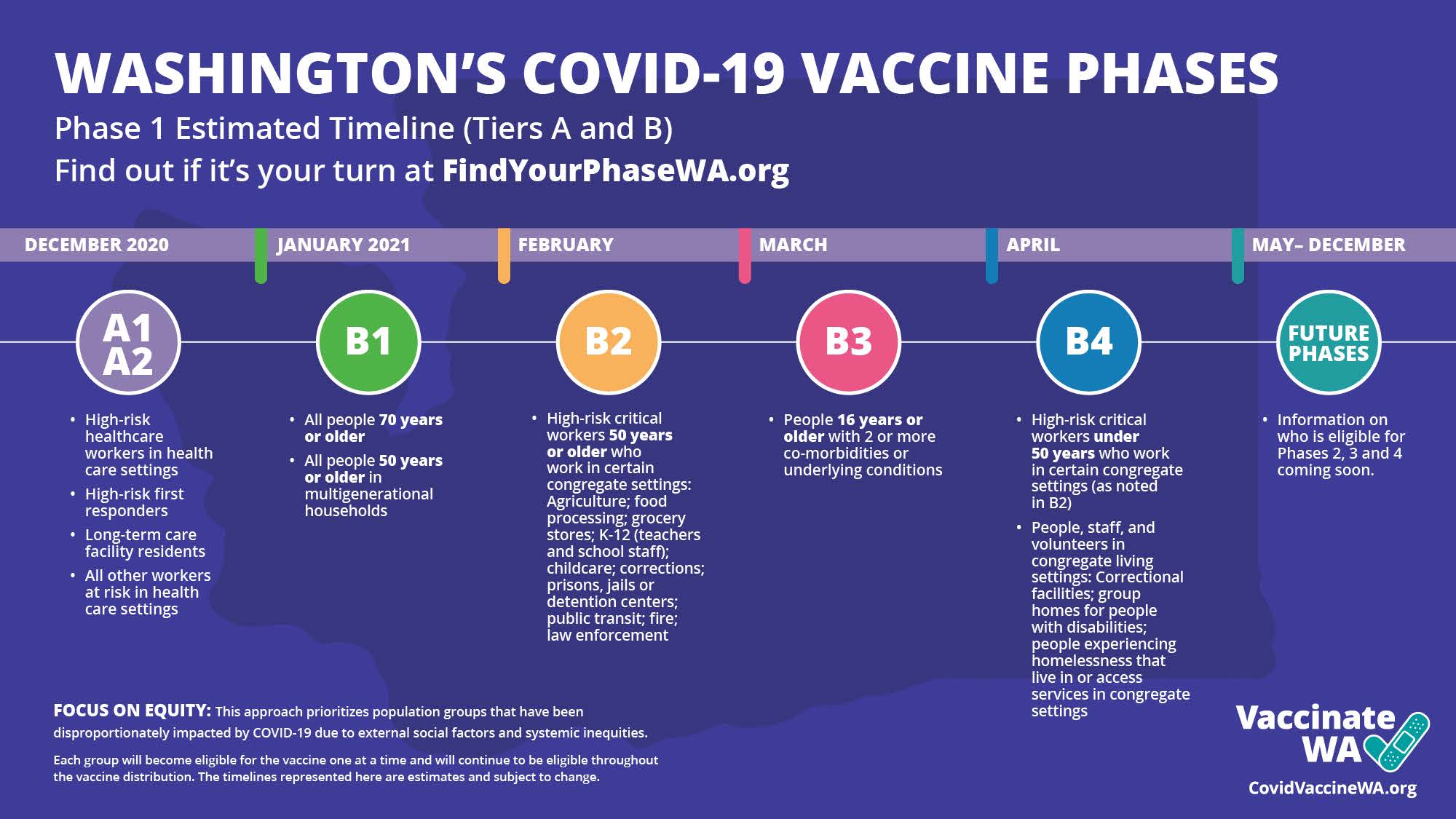 How Can I Best Protect Myself and Others?
A successful semester requires that all community members assist with prevention and self-monitoring behaviors. Prevention strategies are simple and include the following:
Wash your hands frequently using plenty of soap and water for at least 20 seconds.
If soap and water are not readily available, use a hand sanitizer that contains at least 60% alcohol. Cover all surfaces of your hands and rub them together until they feel dry.
Wear a mask any time you are out of your private space. Handle your masks carefully and wash hands after removing the mask you just used.
Use a clean mask every day.
Stay 6 feet away from people (social distancing) even with a mask on.
Avoid contact with those who are sick, and stay home if you are sick.
Always cover your mouth and nose with a tissue when you cough or sneeze, or use the inside of your elbow and do not spit.
Disinfect common spaces you use before and after use. This includes tables, desks in classrooms and other community-shared furniture or equipment.
Clean and disinfect frequently touch surfaces daily. This includes tables, doorknobs, light switches, countertops, handles, desks, phones, keyboards, toilets, faucets and sinks.