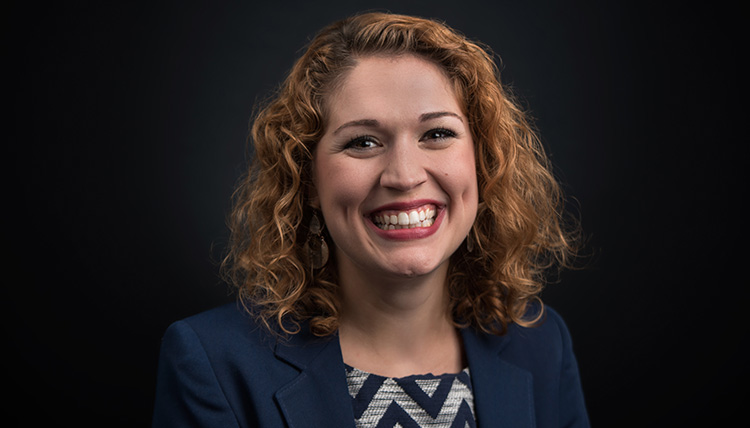 Name:Caitlin Geis - Visit Coordinator
Email: geisc@gonzaga.edu
Phone: 800-322-2584 ext. 6589 -or- 509.313.6589
Hometown: Lincoln, NE
Degree: B.A. Social Sciences and Secondary Education - Doane University
Why do you work in the Office of Admission at Gonzaga?
I am so thankful for the opportunity to give prospective students and their families a snapshot of life at Gonzaga. The knowledgeable and passionate student ambassadors and colleagues I work with inspire me daily to provide a visit experience that is authentic and meaningful. Gonzaga is such a wonderful community and I want to share that with everyone I can!
Where is your favorite place on campus?
I love the energy and community in the McCarthey Athletic Center. It is a perfect example of the passion and commitment that members of the Gonzaga community – students, families, community members, faculty, and staff - bring to all they are involved in.
What is your favorite thing to do in Spokane?
I love exploring the different neighborhoods of Spokane and stopping in all the local shops and eateries. There's something wonderful for everyone, no matter your tastes or interests!
What is one piece of advice you have for prospective students?
Take advantage of all the opportunities to connect with Gonzaga – visit campus and engage with students, faculty, and staff while you are here. Ask questions. Spend time envisioning what it would be like to be a student at Gonzaga. The class visits, faculty meetings, and overnight stays offered by the Visit Office are a great opportunity to immerse yourself in both the academic environment and student life.