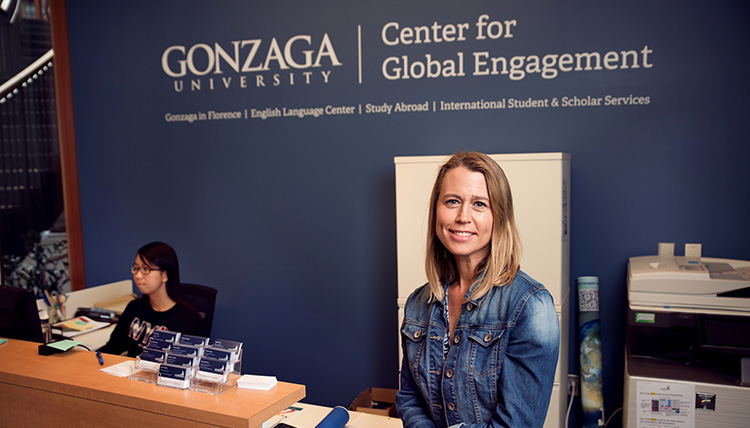 Name: Stashia Kaiel - Assistant Director of International Admission
Email: kaiel@gonzaga.edu
Phone: 800.322.2584, extension 6454 - or - 509.313.6454
Hometown: Spokane, WA
Degree: B.A. Education – Eastern Washington University
Territories: Africa, Caribbean Islands, Europe, and Latin America
Where is your favorite place on campus?
The Center for Global Engagement because I get to continue to connect with many of the international students and families I meet while recruiting abroad. This place is a community of international students and study abroad American students who receive support services and have a lot of fun together.
What is your favorite thing to do in Spokane?
Go to the lake! People here they say they are going to the 'lake' on the weekend, however, there are over 70 lakes near Spokane to choose from. My favorite lake is Priest Lake.
What is one piece of advice you have for prospective students?
Ask to have a virtual meeting if you are unable to visit in person – we enjoy introducing ourselves and meeting students and parents to help answer questions.