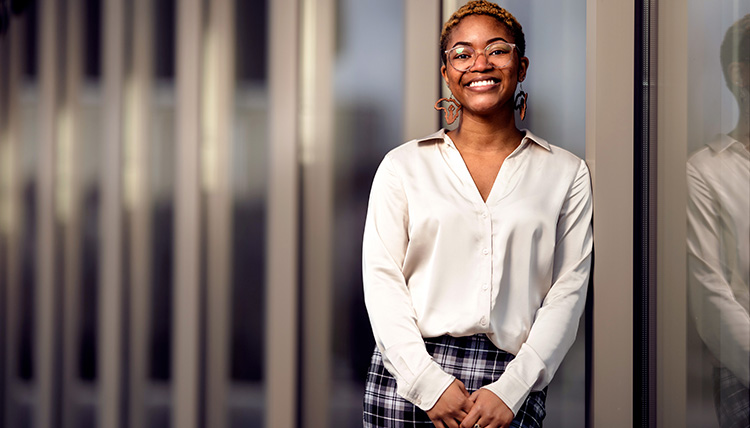 Name: Priya Osborne - Admission Counselor
(she / her / hers)
Email: osbornep@gonzaga.edu
Phone: 800.322.2584, extension 6285 - or - 509.313.6285
Hometown: Oak Harbor, WA
Degree: B.A. Psychology, minor: Biology – Gonzaga University
Territories: Alaska, Connecticut, Delaware, Maine, Massachusetts, Nevada, New Hampshire, New Jersey, New York, Ohio, Pennsylvania, Rhode Island, San Diego County, Vermont
Why are you in admissions at Gonzaga?
Being one of the first in my family to go to a university, I understand how daunting the college admission process can seem. My goal is to help alleviate the stress of higher education that can come up for prospective students and their families. I also hope to reassure students of color that they can thrive wherever they are at!
Where is your favorite place on campus?
Not to sound cheesy, but my favorite place on campus is the Office of Admission. The people in our office were my first friends on campus and quickly became family. They helped shape me as an undergraduate student and are continuing to do so post-grad. The folks in the Admission Office are the best, so visit them if you get the chance!
What is one piece of advice you have for prospective students?
One piece of advice I have is to expect to get out of your comfort zone! The college experience shapes you as a person so much, and you can grow exponentially if you keep an open mind to the experiences that you may come across.
For my students of color out there, higher education needs you. You deserve to be here just as much as anyone else. Don't sell yourself short, be your authentic self, and join us, so you can go forth and set the world on fire.