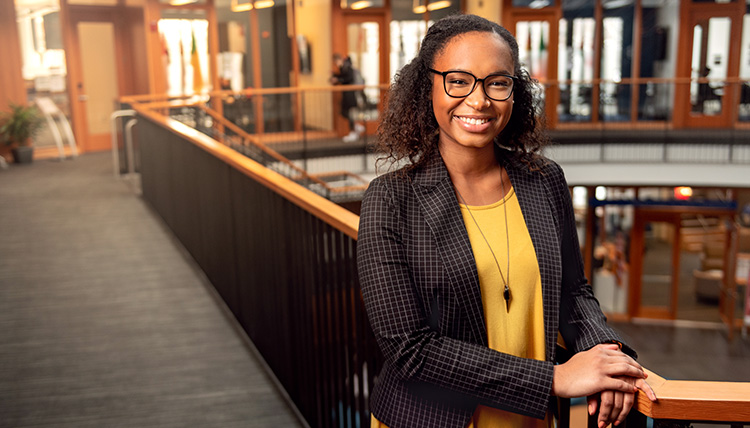 Name: LaShantay Walls - Admission Counselor
Email: walls@gonzaga.edu
Phone: 800.322.2584, ext. 6571 - or - 509.313.6571
Hometown: Spokane, WA
Degree: B.S. Biochemistry, French minor - Gonzaga University
Territories: Oregon, Southwest Washington, North Dakota, Oklahoma, and South Dakota
Where is your favorite place on campus?
Since the first day I visited Gonzaga as a prospective student, I was immediately drawn to a place GU students call "The Wall." It is a long block of cement in the center of campus that truly brings many different people together with bright colors and inviting messages. It is used to inform the student body of important events happening, and to remind students that all are welcome. I have loved this wall because it reminds me that there are students on this campus who may be unlike me, but we were all drawn here and have commonalities that bring us together.
What is your favorite thing to do in Spokane?
My favorite thing to do in Spokane is to explore downtown! There are numerous coffee shops to do homework and eat yummy pastries, fun restaurants to explore with your friends and family, and there is always something happening! You can explore a museum, experience a musical/play, or go to a concert. There are always things to do on the weekend, or even week nights when you're feeling restless and want to get off campus.
What is one piece of advice you have for prospective students?
Be curious! Ask tons of questions because it is okay to not know the answer to everything! Whether you are undecided, not sure if you want to be far from or close to home, or the size of school you are looking for--do not stress. The answers will come to you and when you feel it, you will know.