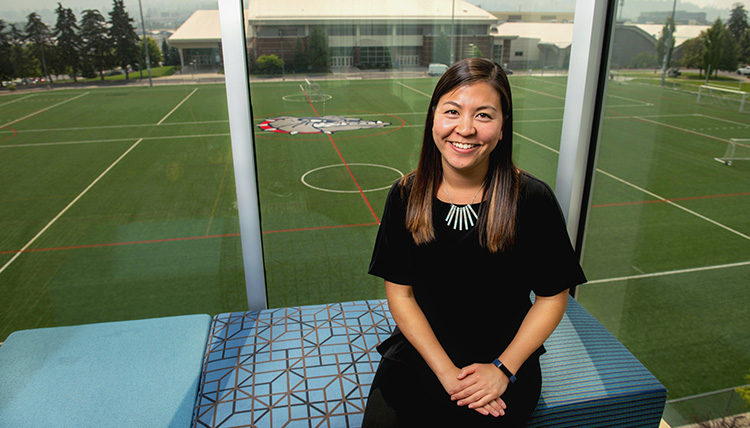 Name: Hikaru Yamaguchi - Senior Admission Counselor

Email: yamaguchi@gonzaga.edu
Phone: 800.322.2584, extension 6574 - or - 509.313.6574
Hometown: Millbrae, CA
Degree: B.A. Psychology - Gonzaga University
Territories: Hawaii and California (San Rafael down to San Luis Obispo, including San Francisco)
Why are you in admissions at Gonzaga?
Gonzaga is a unique place where the university truly believes in you, meets you where you're at, and challenges in a supportive way to become a greater version of yourself. As a student, I experienced this first-hand and am forever grateful for my education from Gonzaga. I'm in admissions to inspire the next generation of Zags and share with students the potential and possibilities that exist at GU.
Where is your favorite place on campus?
The Rudolf Fitness Center is always buzzing with people and it's a great place to de-stress and sweat my worries away. They offer a variety of group fitness classes, my favorite is aerobics! I spent four years working at the smoothie bar so I can't forget to mention that you can buy a smoothie after your workout.
What is your favorite thing to do in Spokane?
There are lots of beautiful places to run in Spokane. Just outside of campus, there's a wonderful three mile loop headed towards downtown. If you're feeling adventurous, take a jog around Manito Park and maybe treat yourself to ice cream at the Scoop afterwards!
What is one piece of advice you have for prospective students?
Be yourself! We want to hear your story and guide you through the college admission process. You are individually unique and that's something to celebrate.