Jamie Bartlett, Ph.D., she/her/hers
Director, Lincoln LGBTQ+ Resource Center

I recently moved to Spokane after a brief stint in Minnesota - a place I love but do not claim to be "from." Instead, I fully admit my (northern) California citizenship and have adopted Boulder, Colorado as a second hometown. I earned a doctorate in Integrative Physiology from the University of Colorado, a path that took me on a journey as a Medical Service Corps Officer in the US Navy, university lecturer, and product developer in sport nutrition. Since leaving the Navy, I used the GI Bill to further my education by earning an MBA with a focus on entrepreneurship and sustainability. This took me into the startup business world where I helped lead a STEM education company and later as a mentor for new startups across the state of Minnesota. During the pandemic, I earned a Masters in Nonprofit Leadership and Management. Collecting this degree was purposeful as I spend a lot of hours working with a number of nonprofits. When not working or hanging with my family – which includes my wife Carrie (an ER doc at Sacred Heart), our daughter Izzy (a senior at U. of Oregon), and 3 dogs (all mutts) – I spend time building things out of wood or upcycled products and remodeling our house. However, if you really want to grab my attention just mention women's soccer. I'm very excited for the USL team coming to Spokane in 2024!

Phone: 509-313-4193
E-mail: bartlettj@gonzaga.edu
Matthew Barcus, M.A., he/him/his
Program Manager- LGBTQ+ Education & Support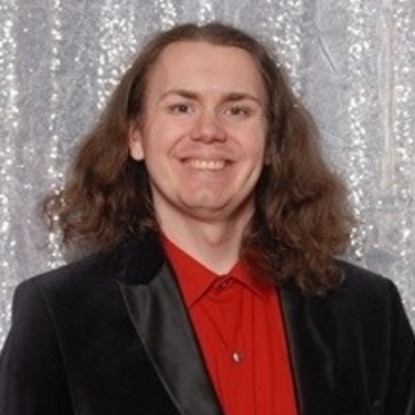 Matthew was born and raised in Iowa's fourth largest city, Sioux City. During undergraduate work he focused on social psychology with research emphases in sexuality and gender, aging, prejudice/bias, and cheating behaviors. As a graduate student he worked in the library, in residence life, as a teaching assistant, and at the Office for Diversity. Prior to accepting the position at Gonzaga University, Matthew was the Coordinator of Sexual and Gender Diversity at Bloomsburg University of Pennsylvania. Matthew began working at Gonzaga in 2016 and was interested in doing LGBTQ+ education and support at a mission driven institution devoted to social justice aligned with his Catholic faith. His passion is for the affirmation and liberation of people from any and all sexual orientations, gender identities and expressions. Matthew enjoys movies, reading, concerts, stand-up comedy, theater (especially musicals), swimming, playing Pokémon Go, and picking huckleberries.

If I were day of the week I would be Sunday because it is still part of the weekend, so it can be relaxing, focused on reflection, rest, and spirituality, but if you are busy preparing for the week ahead; a mixture of fun, social, anxiety, and potential.
Pronouns: He, him, his
Phone: 509-313-5847
E-mail: barcus@gonzaga.edu
Marjan Dehkordi, she/her/hers
DICE Office Assistant

Phone: 509-313-4037
Born in Iran, Marjan and her family immigrated to the Seattle area when she was just three years old. Her family put down roots in Seattle and Marjan went on to earn her bachelor's degree in English Literature with a minor in Women's Studies from Western Washington University. Later she and her husband moved to Eastern Washington, where she studied Interior Design at Washington State University (Spokane Campus) and he began his career as a veterinarian. Marjan is passionate about helping others and enjoys interacting with students in UMEC. When she is not working, she looks forward to spending time with her husband and two kids. They try and go adventuring as much as possible in their 1991 Westfalia Camper.