Although we are primarily a technical engineering club, throughout the year we do outreach activities to help Gonzaga's greater community.
Meals in the Margins
Gonzaga RoboSub partnered with Gonzaga's Meals on the Margins club to provide care packages to be distributed to Spokane's homeless population. We assembled over 200 care packages containing toiletries, masks, hand sanitizer, and snacks to be distributed to our community. Furthermore, we constructed cards containing information about mental health resources that were distributed to houseless members of our community.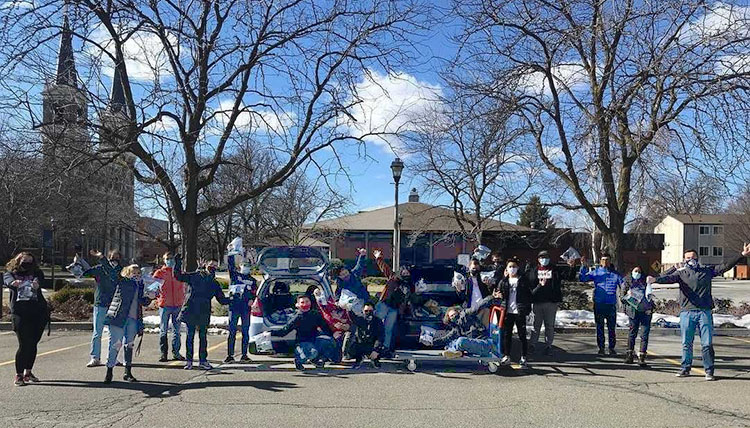 Prospective Student Event
We participated in an event for prospective Gonzaga University students to learn more about the engineering program at Gonzaga. This virtual event allowed us to answer questions as well as show off our progress as a club. One of the cooler features we enabled at this event was an opportunity to control our Minibot through Zoom's remote control feature. Prospective students were able to drive the Minibot using their keyboard while watching it move in a classroom.
Spokane Cleanup
In collaboration with Fourth Memorial Church in Spokane, we participated in the Logan Neighborhood cleanup, a local cleaning event close to our university. Our team helped deconstruct and sort various items that people brought to the church for disposal. People would bring in their trash and recycling to the church and we would sort the materials and dispose of them in the proper receptacles.