GUide Core Mission Statement
Gonzaga University's New Student Orientation empowers students to ignite their Gonzaga spirit through intellectual, social, and personal development. GUide Core aspires to provide opportunities of engagement between the new students and the Gonzaga community, learning from one another in reciprocal relationship through questioning, conversation, kinship, and support.
New Student Orientation challenges Zags to embrace their experiences, utilize their resources, ignite their passions, and potential in our community.
Gonzaga's New Student Orientation is planned by four current students who are known on campus as "GUide Core". GUide Core is your go-to resource and communication liaison for any questions, concerns or thoughts you have about transitioning into Gonzaga University. Please contact us at firstyearexperience@gonzaga.edu for assistance. We are here to be your resource to the first year.
Lucy Reed - Program GUide: Clarksville, TN; Accounting, May 2021
Brooke Lee - Student Leader GUide: Lake Tapps, WA; Psychology, May 2021
Grace Edwards - Student Leader GUide: Las Vegas, NV; Business Administration, May 2023
Jesus Espinoza - Program GUide: Camas, WA; Computer Science, December 2023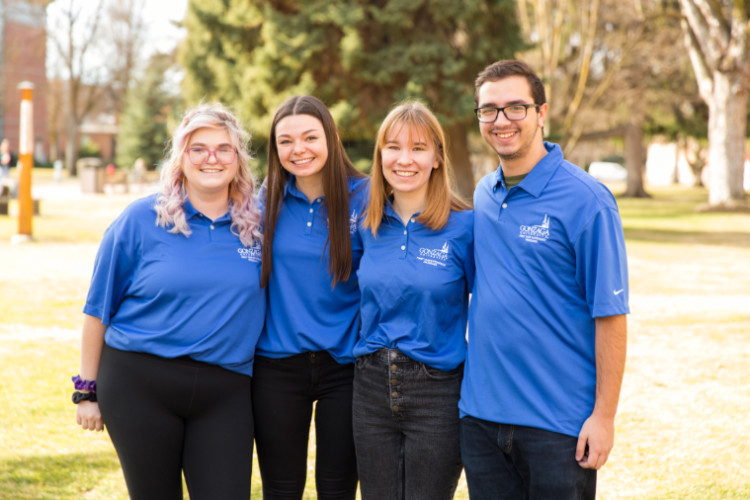 Photo Credit: Julia Kavalieros
(From Left to Right) - Lucy Reed, Brooke Lee, Grace Edwards, and Jesus Espinoza