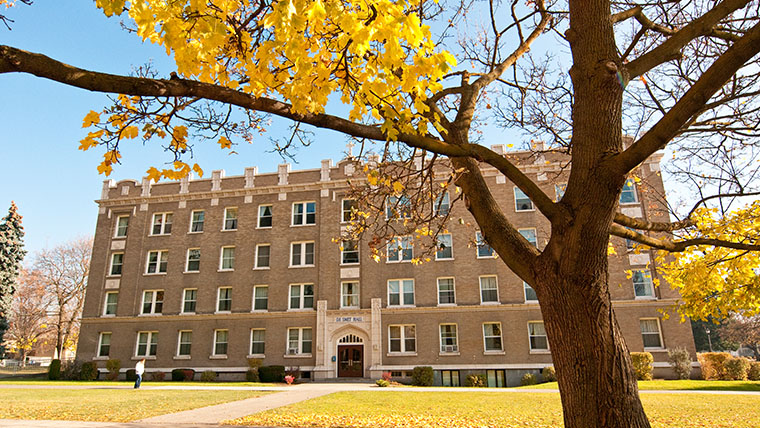 DeSmet Hall is located at 602 East Boone Avenue.
DeSmet Hall is the largest and oldest all-men's residence hall on the Gonzaga University's campus. It houses some of the oldest traditions and continues to remain a centerpiece of the Gonzaga Community. DeSmet is a place where boys become men for others.
All Male
1st and 2nd year students
Corridor/Traditional style
4 floors
4 RA's, 1 Resident Minister, 1 Professional Resident Director
Common Rooms: 4 Studies (1 per floor), Basement: Punching Bag, Pool Table, Ping Pong, Foosball, Full Kitchen, Flat-panel TV
Carpeting in rooms
Each room in the building has a sink
Basement
Fridge
Oven
Microwave
Pool table
Ping pong table
TV
Couches
Drink vending machine
Piano
1st floor
2 couches
Love seat
Coffee table
Drinking Fountain
2nd floor
Common room with a couch and tables and chairs
3rd floor
Common room with a couch and tables and chairs
4th floor
Love seat
HUGE Couch
TV
TV stand
Tall Study Table and Chairs
Small Chair
Normal Study Table
Sink
Floorplans
Note: These rooms have moveable furniture. The dimensions are approximate. Exact dimensions may vary slightly.
Additional Photos