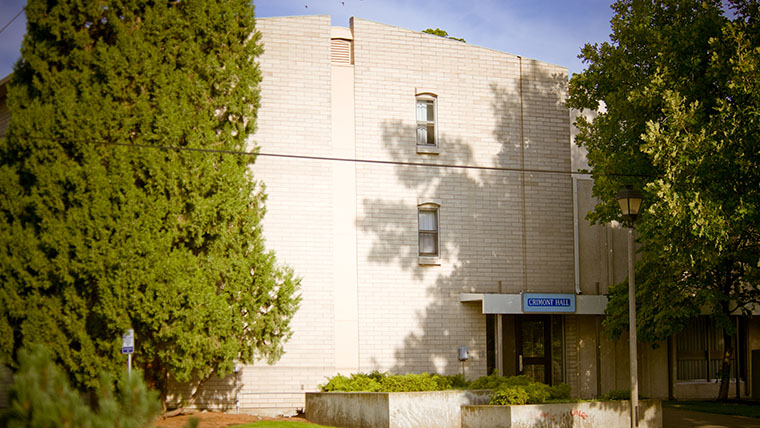 Crimont Hall is located at 1321 North Standard Street
Crimont Hall is a three-story, under-class building, housing predominantly first-year students. The first floor houses men, while the second and third floors house women. Crimont is a part of the Midwestern Block, which also includes Dillon, Goller, Dooley, and Cushing Halls. The building is staffed by three Resident Assistants (RAs). Crimont is a close-knit community as a smaller hall, and many students enjoy the family feel of the community there. Crimont is also home to an annual Block Haunted House, hosted in the myriad rooms of the basement.
Co-ed by floor (1st: male, 2nd: female, 3rd: female)
1st year students
Traditional corridor style (most rooms are double occupancy)
3 floors
3 RAs
Pool table, air hockey table, TVs, DVD players, piano, bike storage provided in common room spaces
1 lounge and kitchen per floor, several common spaces in the basement including a movie room and several study rooms
Common space with couches
Large meal table with chairs
Kitchen with stove top, oven, sink, storage space, refrigerator, freezer
1 washer and 1 dryer
Community bathroom with 1 bathtub included
Floorplans
Note: These rooms have moveable furniture. The dimensions are approximate. Exact dimensions may vary slightly.
Additional Photos