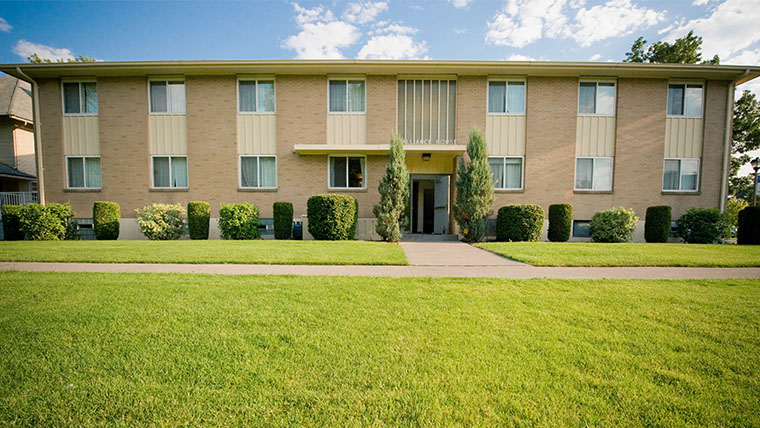 Alliance House is located at 629 East Boone Avenue.
Basement:
TV room with flat screen TV, comfy couches, DVD player, and bike racks.
Study Room with chairs and desks.
Laundry room
Piano room with half piano.
Rec Room with tables, couches, full kitchen (oven, sink, refrigerator), vending machine, ping pong, pool table, foosball table, and white board.
1st Floor:
Common room space (more like a lobby but still cozy) with two couches and two tables.
Floorplans
Note: These rooms have moveable furniture. The dimensions are approximate. Exact dimensions may vary slightly.
Additional Photos