Room selection will be mid-June. A specific time will be sent to students stating when they can log in and make a housing selection.
If in a roommate group, the student with earliest timeslot in your roommate group will log into ZagLiving, and select a space, based upon availability at that time. They will assign themselves and roommate to specific room and bed.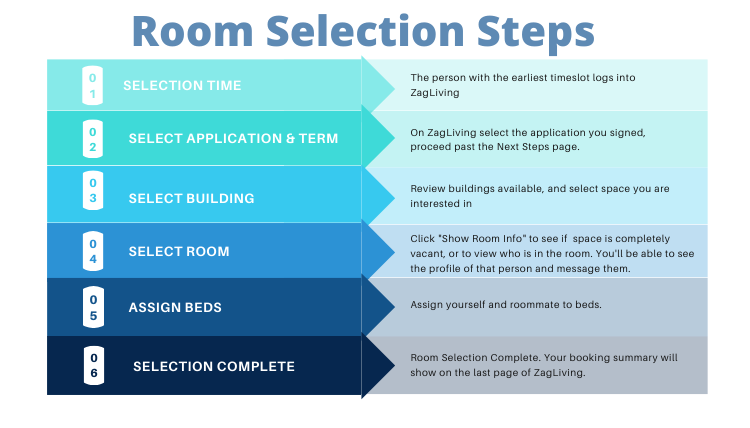 Any students that have not selected by June 19th, will be assigned to a space by the Housing Office. Housing will use the information shared on the profile portion of the application to assign students based on vacancies at that time.