OHP Well-Being Interns are students who combine the specialized training they receive in health education and public health with a desire to make a difference on campus. They are responsible, enthusiastic, dedicated student leaders who assist in the development and implementation of evidence informed student well-being strategies. You might see them providing workshops, facilitating discussions, or sponsoring campus events around a variety of well-being topics.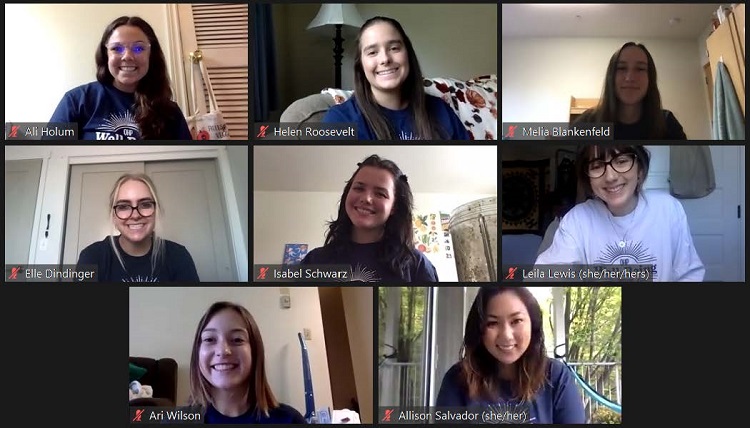 Mission Statement
As Well-Being Interns, our mission is to actively ENGAGE students to consider important issues related to their health and well-being by presenting factual, relevant information. We encourage them to honestly, realistically, and thoroughly reflect on the decisions and choices they make. As peers who care about the health and well-being of others in the community, we strive to educate students using these guiding principles:
Respect the dignity of each person and each person's inherent freedom of CHOICE and the ability to make decisions for themselves.
Present INFORMATION that is factual and relevant that influences students to think critically about their choices.
Through discussion and dialogue, encourage students to honestly, realistically, and thoroughly REFLECT on their values/ beliefs and critically think about the way their behavior can be an accurate reflection of their values.
Embody and carry out the mission of the Zags Help Zags program, which empowers the Gonzaga community to promote well-being and to take action in preventing physical, mental, and emotional harm.