Tucson, Arizona & Nogales, Arizona & Mexico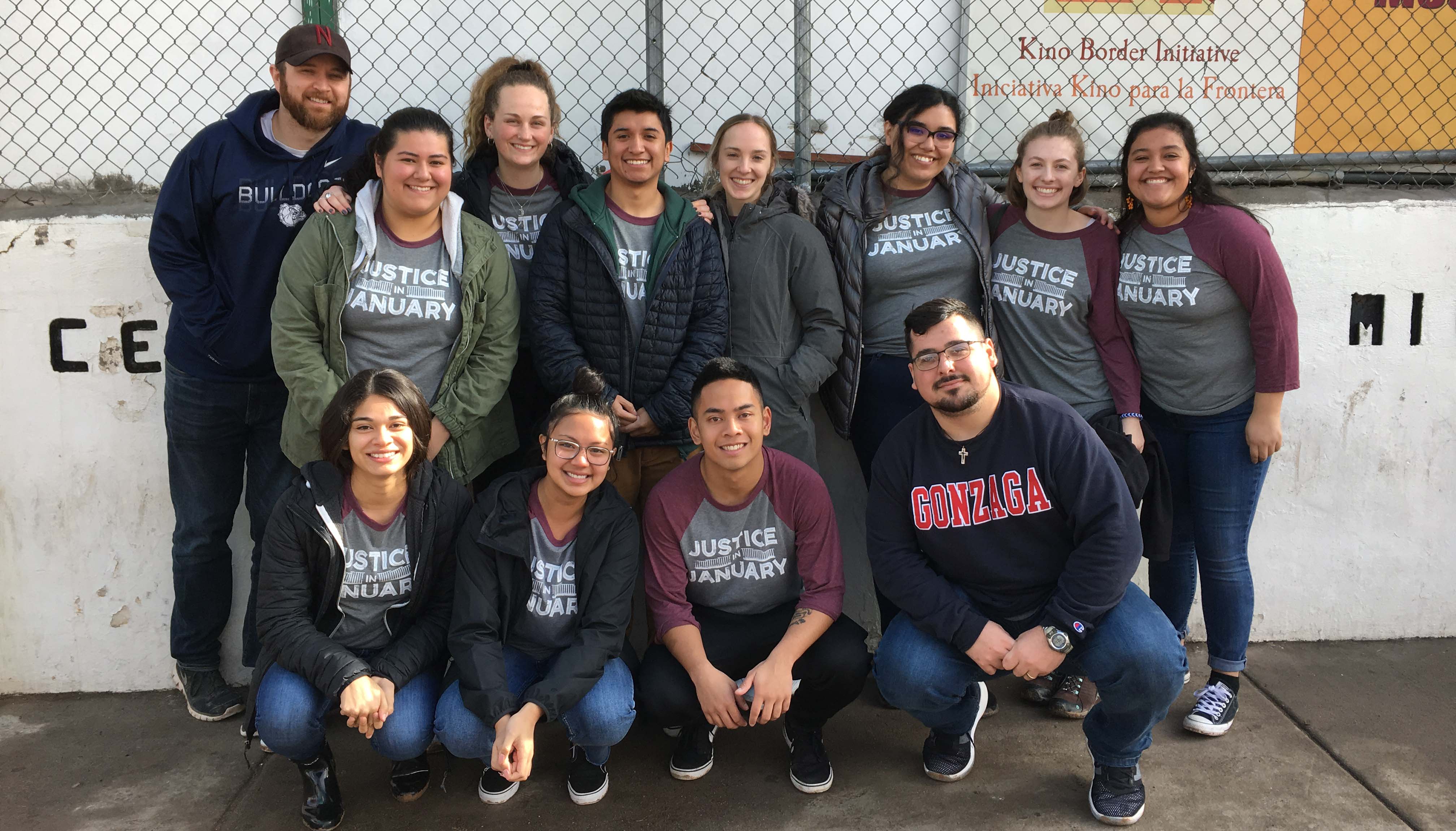 In Arizona, participants learn about immigration by visiting border patrol, observing an Operation Streamline proceeding, and meeting with legal professionals, community leaders and activists. The group will work with Kino Border Initiative, an organization that provides direct humanitarian assistance and accompaniment with migrants in Nogales, Arizona and Mexico.
Experiences
"My commitment to a just society has very much broadened to include border issues and issues that don't necessarily directly affect me but deserve my attention nonetheless. I realize now that a just society involves many different complex and multifaceted issues."

"This experience strengthened my faith in God. His love extends far beyond borders and that was really apparent to me on this trip"
San Diego, California & Tijuana, Mexico
In San Diego, students learn about immigration by visiting border patrol, meeting with American Friends Service Committee and other community leaders and immigration activist groups. In Tijuana, the group will work with Esperanza International, an organization that works to promote solidarity and responsible community development through the support of building homes and environmental care programs. The group will also visit Casa de Migrante which provides housing, food, basic medical attention, and other humanitarian assistance to migrants in Tijuana.
Experiences
"It was shocking to see the amount of technology and resources that are devoted to border patrol. I think for Gonzaga students especially, if we want to live the Jesuit motto 'men and women for others,' then immigration is an issue we cannot avoid."

"I hope to continue to carry what I learned throughout Justice in January and, now, feel compelled to learn more about the issue so that I can become an educated advocate."