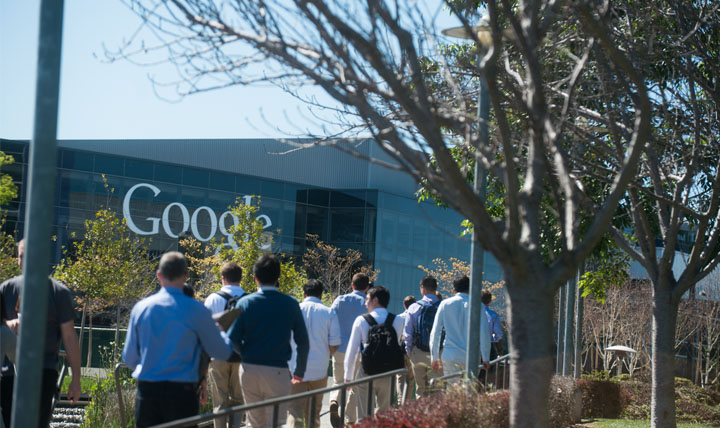 Overview
Treks are career development and networking programs that create opportunities for students to connect with alumni and employers in key metropolitan areas across the country. As part of treks, students interact with partner organizations during corporate excursions, career fairs and networking socials.
Learn more about Treks from this story!

Student Registration for upcoming Treks is located on Handshake.
Alumni, parent and friend registration.

Questions? Contact Erin Shields at through email or (509) 313-4048.
Denver Trek: Thursday, June 13, 2019
Past visits include:
Kaiser Permanente
Xcel Energy
KPMG
1st Bank
5280 Magazine
Digital Fusion
New York City Trek: October 22-23, 2019
Past visits include:
NY Stock Exchange
Goldman Sachs
Morgan Stanley
Wells Fargo
First New York
Perella Weinberg
Spokane Trek: October 17 & 18, 2020
Visits include:
Numerica Credit Union
Pitney Bowes
Stay Alfred
Portland Trek: January 7, 2020
Past visits include:
Nike
Waggoner Edstrom
Edelman
Timbers
Trail Blazers
Mondelez International
Widmer Brothers Brewing
Hewlett Packard
Ecova
Columbia Sportswear
Seattle Trek: January 9, 2020
Past visits include:
PACCAR
Kymeta Corp
Nordstrom
Starbucks
BDA Inc.
Amazon
Microsoft
Accenture
Mercer
Boeing
UW Medical School
Expeditors
Silicon Valley Trek: March 12, 2020
Past visits include:
Google
McAfee
Stryker Endoscopy
San Francisco Trek: March 13, 2020
Past visits include:
Wells Fargo
Capital Group
LinkedIn
Weber Shandwick
Golin Harris
Salesforce
Birst
Los Angeles Trek: Spring 2020