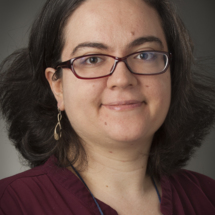 Joan Braune works in Frankfurt School Critical Theory, Critical Hate Studies, and intersections of religious experience and the socialist philosophical tradition (specifically the role of Jewish messianic hope in social movements, and Marxist-Christian dialogue). She has published two books on Erich Fromm's critical theory, Erich Fromm's Revolutionary Hope: Towards a Critical Theory of the Future (Sense Publishers 2014) and, co-edited with Kieran Durkin, Erich Fromm's Critical Theory: Hope, Humanism, and the Future (Bloomsbury 2020). She has published numerous articles and book chapters in Critical Theory and Critical Hate Studies. She also teaches in the Philosophy Department at Gonzaga.

Since 2016, Braune's research has focused on understanding and overcoming the influence of hate movements, especially self-identified fascist and white nationalist movements. She is a frequent invited speaker to help community organizations, high school teachers, labor unions, faith communities and others, understand and respond to the threat posed by hate groups. She has served on the International Council of Experts for the Gonzaga Institute for Hate Studies and is on the editorial board of the Journal of Hate Studies. She is currently completing a book on fascist movements and how to counter them for Routledge Press Series on Fascism and the Far-Right. Her latest work also includes two interdisciplinary research studies with colleagues in the social sciences, exploring how former members of hate groups can repair harm and what victims and survivors of hate crime might want or need from past perpetrators.

She also has a cat, loves the Spokane River, and collects facts about local labor history.
Courses:
DPLS 742 Critical Theory & Leadership
Education:
Ph.D., Philosophy, University of Kentucky, 2013
M.A., Philosophy, University of Kentucky, 2008

B.A., Philosophy and Mathematics, University of the Incarnate Word, 2006