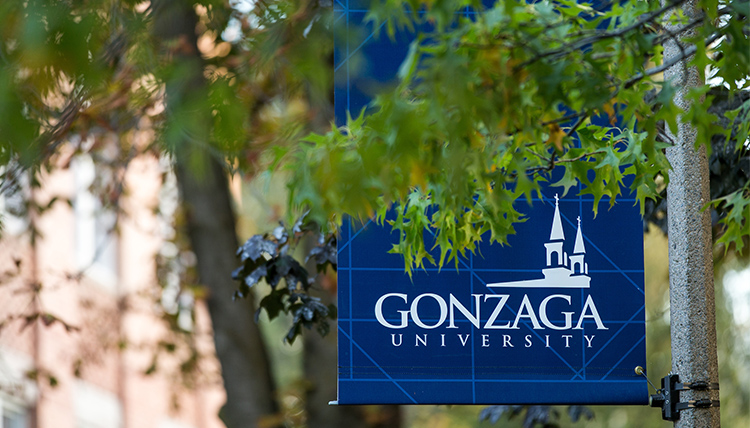 Applicants must hold a master's degree or its equivalent and have two years of professional experience. Admission is based on a review of a total profile, with careful attention to the fit between the needs of the student and the program's offerings. We admit students on a rolling basis throughout the year, and students may enter the program during the fall, spring, or summer semesters.
Deadlines
Applications are reviewed by the doctoral faculty throughout the year and students are usually notified of decisions within 45 days of the submission of a completed application. Application due dates are as follows:
Fall term: July 16
Spring term: November 16
Summer term: March 16


Criteria and Requirements
Factors considered in determining admission include:
Character, motivation, commitment to social justice, ability to work independently and in teams
Writing ability
Test scores: general verbal, quantitative, and analytical skills demonstrated by a score of 50 percentile or better on either the Graduate Record Examination (GRE) or the Miller Analogies Test (MAT)
Completion of a master's degree (or its equivalent) with a minimum 3.5 GPA
Application form submitted to the Doctoral Program in Leadership Studies
Official transcript for the highest degree the applicant has completed
Three letters of recommendation
A personal statement of not more than 500 words detailing the applicant's interest in obtaining the certificate
A 360-degree interview with the chair and/or other faculty of the doctoral program. This interview can be in-person, over the phone, or over the Internet. During this interview, applicants will be counseled on factors they need to carefully consider before embarking on a Ph.D., issues they need to consider in deciding whether the Gonzaga program is their best choice, the relationship between their career goals and the doctoral program, and their chances of acceptance.
International students: please see below for a few more criteria.


Application Materials
Application to the program begins with the online application form. Each of the following items is required for applicants to be considered for matriculation into the program:
A narrative of 500 words or less, describing your motivations and purpose behind applying to our program. What do you hope to learn, achieve, or affect in your doctoral studies at Gonzaga?
A short sample of other writing you have done
A current CV or resume
Official transcripts from each college or university you have attended
Three letters of recommendation
A completed application form
Official MAT or GRE scores
A non-refundable fee of $50. Please make a check out to "Gonzaga University."
International students: Please complete and include a financial declaration form, additional financial documentation, and copy of passport picture page.


Provisional Acceptance
If a careful review of a student's application package suggests there is a strong possibility of success in the program despite weaknesses in one or more areas, the program may grant provisional admission. A letter offering provisional admission will state the conditions that must be satisfied before the admission status will be changed to regular admission.

Students who are admitted provisionally will not be allowed to enroll in courses beyond one semester unless their admission status is changed to regular admission. A student admitted provisionally is not eligible for financial assistance. Enrollment in specific courses for provisionally admitted students may require the consent of their advisor.

The decision to convert a provisional admission to a regular admission is made by the department. The student initiates this process with a letter to the program director that responds to the reason for the provisional admission. In some cases, the provisionally admitted students may be required to attach to this letter a paper from a course that demonstrates writing ability along with the comments of the faculty member.


Transfer Credits
Although it is presumed that all work for the doctorate will be completed at Gonzaga, the graduate school may accept up to 12 credit hours from another college or university for coursework in which a grade of "B" or higher was awarded. The acceptance of transfer credits requires the recommendation of the doctoral program chairperson. No course for which a grade of less than "B" has been awarded may be accepted in transfer, and transfer credits are not entered onto a student's transcript until the student is advanced to doctoral candidacy.
The limitations on transfer credit for the doctoral program are as follows:
Work to be transferred must clearly be doctoral-level coursework as defined by the granting institution
Coursework must have been completed while the individual was accepted in a doctoral program accredited by a regional accrediting agency
Coursework must have been completed within five years prior to the date of acceptance into the Doctoral Program at Gonzaga University
Courses may not be transferred for the four core courses (DPLS 700, 701, 703, & 720), or the Proposal Seminar (DPLS 730)
Transfer of all required courses will require faculty approval
Transfer credits will be applied to the elective 18 credits (which include individually directed study credits)
Coursework to be transferred must fit the mission of the doctoral program
After an initial conference with a student or potential student who wishes to transfer credit, the program chairperson will send a letter (with a copy placed in the student's file) informing him or her as to what credits will be accepted and what stipulations, if any, have been made. The student must also complete a Transfer of Credit form, which can be obtained from the Student Services Coordinator, who can be reached at (509) 313-3485.


Non-Matriculation
Students can take up to six credits in one semester as a non-matriculated student before they are formally admitted to the program, but students must apply for regular admission before beginning their second semester in the program. Students cannot use instructors of courses they take as non-matriculated students as references for admission to the program. Application form to apply to the program as a non-matriculated student.


International Students
Gonzaga welcomes applications from international students. Students who don't speak English natively must present evidence of English proficiency sufficient for graduate-level work. Gonzaga University requires the Test of English as a Foreign Language (TOEFL) and that the official scores be sent from the Educational Testing Service. In lieu of the TOEFL *, Gonzaga will accept satisfactory completion of Level 108 of the university's English as a Second Language program with a grade point average of at least 3.3 and the recommendation of the ESL faculty. Applicants should submit transcripts in both their native language and a professional, certified English translation. Photocopies are not accepted as official documents and may not be used for evaluation purposes.
International students must complete a financial declaration form. In addition, please attach the required financial documentation. This document can be a bank statement or a letter from your bank certifying that you have available the amount listed on your financial declaration. It can also be a letter from a government agency sponsor. If a student has a private sponsor (such as a family member), the private sponsor must write a letter explaining that he or she will sponsor the student in his or her studies. The private sponsor must also include a bank document certifying that he or she is financially prepared to do so. Finally, students must also provide a copy of their passport's photo page.
In order to process an I-20 Certificate of Eligibility for Nonimmigrant Student Status, the university requires a completed financial declaration form and supporting documents. The university program director collects the information and accompanying documents; when the student is accepted, the program director forwards the documentation to International Student and Scholar Services, which prepares and mails the I-20 to the student. The student must report to the International Student and Scholar Services office immediately upon arrival to receive a travel signature and to have immigration information collected.
For more information, contact the International Student and Scholar Services office at isss@gonzaga.edu, or +1 509 313-3648.
* Usually, students must obtain conditional acceptance in order for this to count: first, they receive conditional acceptance, and then they register for the ESL program. They can simply contact ISSS Office (isss@gonzaga.edu) for details on this part of the application. Also, the recommended TOEFL score for graduate programs is 570 p-bt, 230 c-bt, or 88 i-bt (the i-bt, Internet-based test, is the most common one), and the minimum IELTS score (equivalent to TOEFL) is 6.5.