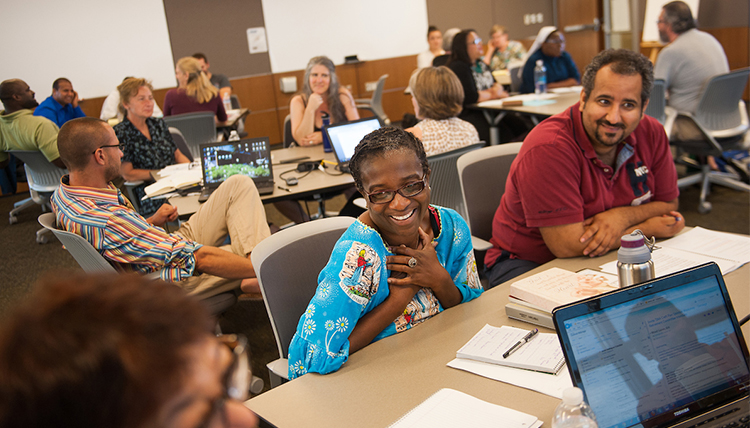 Gonzaga's Doctoral Program in Leadership Studies (DPLS) follows the Jesuit tradition of educating the whole person and creates a space for you to confront the questions of humanity with critical thought and moral conviction.
The DPLS program is accessible from anywhere in the world, with courses offered in various modes, including immersion-based, on campus, online and independent study. With three opportunities to take courses throughout the academic year (fall, spring, summer), course progression plans can be personalized to accommodate the needs of working professionals and full-time students.
We also use a unique dissertation procedure that guides you through the process along four major milestones: candidacy, proposal seminar, proposal defense, and the dissertation itself.
At Gonzaga, we actively and faithfully practice the Jesuit tradition of educating the whole person, and we invite students from all walks of life.