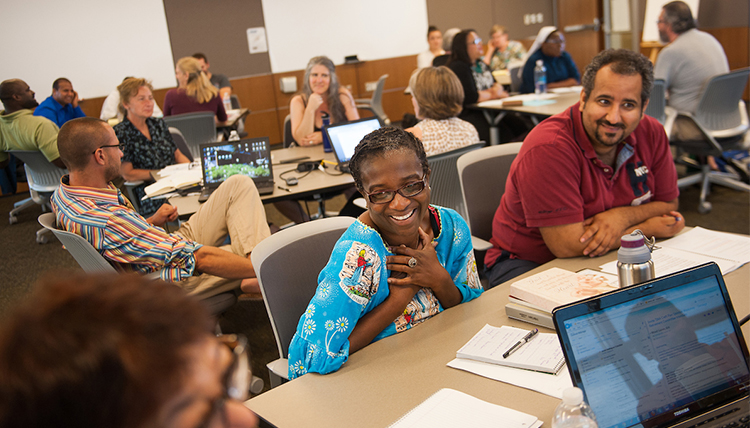 Because we believe that great leadership is a constantly unfolding lifetime pursuit, we've structured our on-campus Ph.D. program as flexibly as possible, to accommodate the needs of both full-time students and working professionals.
Classes are conveniently scheduled in the evenings and on Saturdays during the regular academic year; on-campus summer sessions make it possible to fit your coursework into short, intensive, manageable phases; and independent distance study allows you to fulfill some elective requirements on your own time, allowing you to still complete your degree in four to five years.
We also use a unique dissertation procedure that guides you through the process along four major milestones: candidacy, proposal seminar, proposal defense, and the dissertation itself.
The university enjoys high rankings among educational institutions. Past students' dissertations have been honored with national dissertation awards, reflecting the strong foundation of scholarship the program provides.
At Gonzaga, we actively and faithfully practice the Jesuit tradition of educating the whole person, and we invite students from all walks of life.