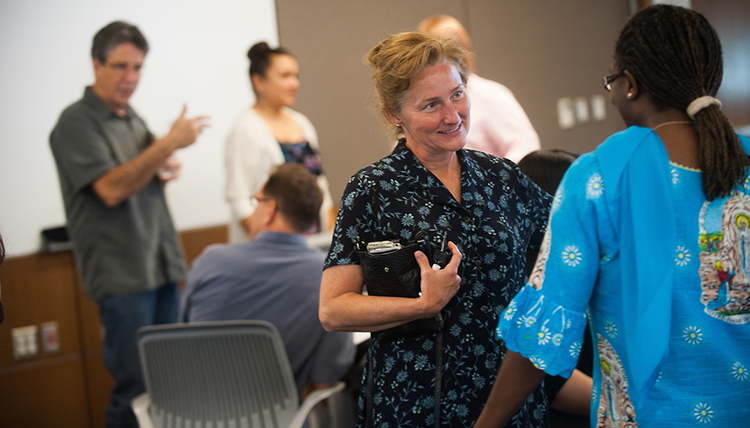 Our curriculum follows an interdisciplinary, liberal arts design with a focus on three dimensions of leadership studies: personal systems, organizational systems, and global systems, with a research thread throughout the program.
As a doctoral student, you will satisfy the liberal arts component of the degree through electives. Courses that have a title of "Leadership and…" have an especially strong emphasis in the humanities and enhance interdisciplinary thinking about leadership. Research is threaded through core and required courses, dissertation credits, and can be supplemented with selected electives.
You are encouraged to develop a concentration in the personal, organizational, or global systems dimensions by taking at least nine additional hours of elective coursework related to one specific dimension.
Each professor designs courses to fit her or his own background, education and special topical area and thus in-depth knowledge. The course syllabus is the best resource of information about the assignments and requirements of each course. The course may change from semester to semester and even within the semester as the professors respond to student interests, issues, and their own growing knowledge of the field of leadership.
An ability to read and write critically, broadly, and in-depth is a fundamental component of the Ph.D. program. You should expect significant reading assignments in each class; it is preparatory for course session discussions and in research for written assignments. Writing is required to facilitate and demonstrate learning in the field of leadership studies. Although writing assignments vary, you are expected to write in an analytical and scholarly manner.