School of Leadership Studies Mural Project
"The greatest work of art is love."
2019-2020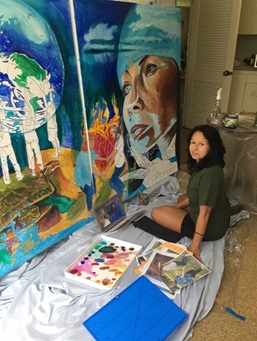 Staff and Faculty from the School of Leadership Studies joined with artist Ruby Chacón, in a participatory art-based process to collectively shape an evolving understanding of our interconnectedness and interdependence that bonds leadership across time and place. We invite you to accompany us on this journey.
Someday, after mastering the winds, the waves, the tides and gravity, we shall harness for God the energies of love, and then, for a second time in the history of the world, man will have discovered fire.