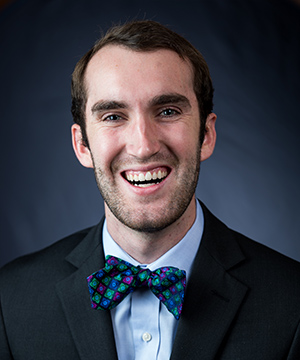 Geography is destiny. After spending over two and a half years in various parts of Africa, I have witnessed firsthand how a weak adjudication system can cripple a person's ability to seek out justice. How can one settle disputes if there is no impartial venue to make a claim? And how does one assert their right as a citizen of a sovereign nation and actively participate in creating new laws?
However, here in the United States, we have the privilege of living with a dynamic and accountable legal structure. Striving at Gonzaga to educate myself about this evolving system is an incredible opportunity; yet more than simply learning about the law is the chance to engage it.
My interests are twofold. For one, I am passionate about the fair application of domestic law to immigrants, refugees, and asylum seekers. Comprehending the nuances of our immigration system is challenging, and every participant deserves an informed and reasonable chance to legally enter our country. During my time at Marquette University I worked for Senator Herb Kohl's office in resolving constituent immigration issues. Interacting with clientele who were trying to follow to follow the rules yet found their efforts futile, I realized that much assistance is needed to navigate this intractable process.
On the other hand, in an increasingly connected world, I am interested in the application of international law as it relates to US citizens and corporations. As economies and people continually intertwine, it is imperative that both heed the legality of their activities. Serving in the Peace Corps in both Liberia and Namibia, I witnessed how globalization is allowing for a unique confluence of cultures. By identifying how international customs, laws, and practices influence the judicial systems around the world, I hope to better understand the evolving field of international law.