Devin Curda
Geography is destiny. After spending over two and a half years in various parts of Africa, I have witnessed firsthand how a weak adjudication system can cripple a person's ability to seek out justice.
My interests are twofold. For one, I am passionate about the fair application of domestic law to immigrants, refugees, and asylum seekers. Comprehending the nuances of our immigration system is challenging, and every participant deserves an informed and reasonable chance to legally enter our country.
---

Sarah Carrillo Freeburg
Sarah Carrillo Freeburg is Mexican-American, a member of the Coeur d'Alene Tribe of Idaho and a descendant of the Chippewa-Cree Tribe of Montana. Before coming to Gonzaga, Sarah was employed with the Coeur d'Alene Tribe for 13 years and intends to return to employment there to continue to serve her community.
---

Dana Shipman
More than anything, I believe in civic duty. My conviction in civic duty is rooted in the principles my parents instilled in me from adolescence; self-improvement through education and hard work would not only allow me to provide for myself, but to provide for and to the community.
---
Corinna Pilat
Legal jargon is confusing. Even as I pursue my legal degree, I find legal jargon confusing and complicated. I often ponder if it is confusing for me, it has to be that much more confusing for people whose native language is not English and who don't understand the legal system. As an attorney, I want to help all people receive those resources;
---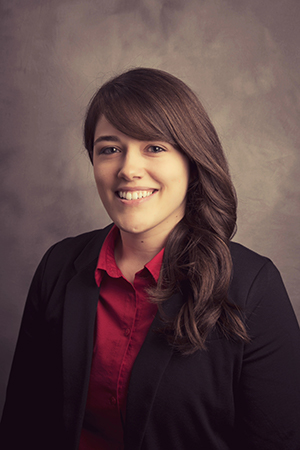 Bailey Black
I developed a strong interest in advocacy through my experiences interning at CASA and Child Welfare while pursuing a bachelor's degree at Southern Oregon University. That interest is what ultimately motivated me to become an attorney.