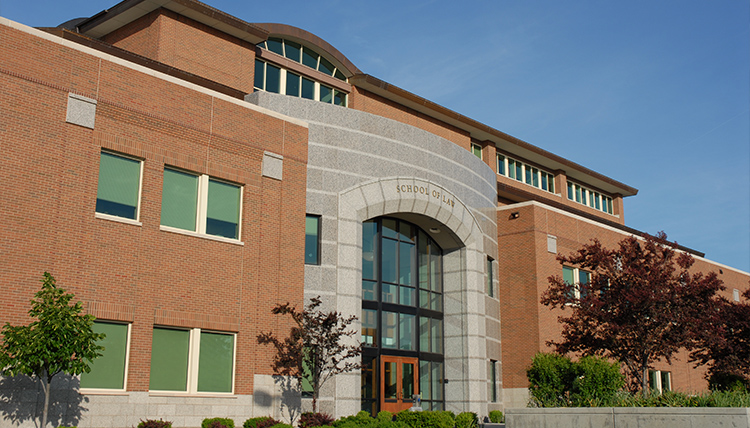 Real Cases.
Real Clients.
Real Experience.

Justice in Action.
University Legal Assistance, Gonzaga Law School's clinical program, has been in existence over 40 years, since 1975. For spring semester of 2017, we had 36 students enrolled in our 6 clinics:
Business Law, which helps form small businesses and non-profits, supervised by Steve Faust;
Elder Law, which represents Spokane county residents over age 60 in a general civil practice with some areas of focus, supervised by Genevieve Mann;
Environmental Law and Land Use, which engages in litigation and legislative advocacy to protect a clean environment, supervised by Rick Eichstaedt;
Federal Tax Law, which represents low income taxpayers in disputes with the IRS, supervised by Jennifer Gellner;
General Public Practice / Indian Law, which represents people in both civil and criminal issues, supervised by Gail Hammer;
In each of the clinics, students practice law in real cases, with guidance and supervision from faculty. The clinic has 2 full-time faculty, 4 part-time faculty, and 5 practitioners in residence (part-time volunteer attorneys and retired judges who advise students). We have 383 open cases, and we closed 404 cases last year.
Clinic students have represented people before state and federal administrative agencies, in state, tribal, and federal courts, including arguing to the Washington Court of Appeals, Washington Supreme Court, Spokane Tribe Court of Appeals, and 9th Circuit Court of Appeals. Among other things, students have helped entrepreneurs start small businesses, helped people keep their houses, defended people from enforcement of invalid judgments, represented taxpayers in controversies against the IRS, protected people from domestic violence, defended people against criminal charges, helped resolve family law issues, and helped people get the disability benefits to which they are entitled.
Students apply their knowledge in situations where their actions affect another person's well-being, where what is at stake might be a client's property, livelihood, liberty, physical integrity and protection from violence, notification of major changes that can affect quality of life in a neighborhood, access to clean water, access to adequate health care, freedom from illegal discrimination, access to habitable housing, ability to have contact with their children or to protect their children, or a great idea for a small business start-up or nonprofit.
When they experience the reason for all the legal principles they have had to learn, the law comes to life for students. For some, it is a profound, life-changing experience. Something changes when they learn that they can make a real difference, that their analysis has effects in the world, that their words and their actions have power beyond what they imagined, that they can get things done. They learn about themselves and about what they bring to this profession. Some discover that they want to take their careers in a completely different direction from what they thought.
In addition to serving the students, the clinic supports the community by taking on the causes of people who otherwise would have no representation. The clinic supports the legitimacy of the legal system, by helping provide access to it. Students gain a deeper understanding of the law and their professional role and responsibility. Gonzaga gains action in support of its mission. The community gains help for people who otherwise don't have meaningful access to the justice system.