Participating students have the opportunity to represent low-income elderly clients in a variety of legal areas affecting the elderly. They include Public Entitlements (Medicare, Medicaid , Social Security, VA) housing, estate planning (wills, powers of attorney and health care directives), surrogate decision-making, health care, family and consumer law.
All Elder Law Clinic students will meet two hours per week for case rounds and a classroom component highlighting an area of elder law pertinent to the student caseload. Preferences will be given to those applicants who have taken wills and trusts and/or Elder Law.
This program is supported by Aging & Long Term Care of Eastern Washington.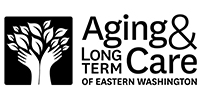 Representing clients on a variety of legal topics frequently encountered by older adults, such as:

Access to health care (including Medicare, Medicaid and insurance coverage)
Long-term planning (including preparation of "advance directives," powers of attorney, living wills and simple estate plans)
Consumer protection (including contract review, home-repair scams and predatory lending issues)
Protection from financial exploitation, abuse and neglect (including family disputes)
Housing (including landlord tenant)

Classroom topics include ethics and competency, guardianships and durable powers of attorney, wills and trusts, advanced directives and living wills, elder abuse and benefit programs. In the classroom, the clinic also meets as a firm to confer on cases, clients and courses of action.
All students will learn how to interview and counsel clients; draft legal memoranda and documents engage in case evaluation, fact investigation, and case planning; identify legal claims and defenses; and communicate with opposing parties and counsel. Many students, depending on the demands of assigned cases, will engage in formal discovery, draft and argue motions, and participate in settlement negotiations or mediations. Some few lucky students will actually have the experience of going to trial.
Credits: 6 credits per semester (6-8 students per semester); to the extent slots are not filled by 6-credit students, 3 credits (2-4 students per semester)
Eligibility:
6-credit students: Completed 60 credits of law study, including Evidence and Professional Responsibility
3-credit students: Completed at least 30 credits of law study, with preference given to those who have completed 60 credits of law study, including Evidence and Professional Responsibility
Time Commitment:
Spring & Fall
3 credit students: 12 hours/week average
6 credit students: 24 hours/week average
Summer
3 credit students: 18 hours/week average
6 credit students: 36 hours/week average