Contents:

Taylor Hennessey was a legal intern in the Elder Law Clinic at University Legal Assistance—Gonzaga Law's clinical program—when he first met his client in May 2017. At that time, the client was in a tough spot. What do you do when a family member turns into a squatter who destroys your home?

The client and his wife bought their home in 1997. In 2005, they let his wife's adult son stay with them so he could "get back on his feet." The client's wife died in 2009. In 2011, the client's stepson again needed a place to stay, and the client, still grieving from his wife's death, wanted to help his stepson. The client allowed his stepson to move into his home "for a couple of months," rent-free, which turned into five years. In September 2016, the client asked the stepson to leave. The stepson moved out but returned a month later to pick up his stuff, as he told the client, and stayed. The stepson's girlfriend also moved in, along with a few more friends. All without the client's permission.

By December 2016, fearing the squatters' drug use and his stepson's violent behavior, the client moved out of his home. He repeatedly asked them to leave. The rotating cast made indelible marks on the client's home: from padlocking doors and ripping out wiring and drywall to selling the house's contents for drug money. The house was filled with the detritus of hoarders and drug use—all kinds of rubbish, including used needles.

The client tried to work with the police but was told it was a civil matter, and they could do nothing without a court order. To make matters worse, the city was threatening to file a nuisance action against the client due to the drug activity and noise at the home.

So the client approached Gonzaga Law's Elder Law Clinic. But how to help? "It's kind of unique, this legal question," said Hennessey, "because they don't fall under the Landlord Tenant Act because they were not paying rent and are not considered 'tenants' … so it's kind of interesting with family members there."

The clinic considered a Vulnerable Adult Protection Order to stop the squatters' conduct, but according to the statute, the client did not meet the definition of "vulnerable adult." So Hennessey and Genevieve Mann, clinic director, determined that a common-law ejectment action would be the best strategy. Hennessey drafted the complaint, piecing together the legal basis as well as the factual story. It was difficult to put a name to each squatter defendant. Service proved another headache.

But the squatters never filed an answer and Jason Tholen, another Elder Law legal intern, took over the case the next semester and obtained a default. Armed with a court order, Tholen worked with the Spokane Sheriff's Office to clear the squatters out, and the client began to rebuild.

Hennessey said that while he was working on this client's case, he was in charge of three other clinic cases that mirrored it. "It's something that is not going away in our community. And we're looking for a reasonable way to resolve it that's cost-effective and time-efficient," he said.

As for his overall clinic experience? Hennessey says that he came to Gonzaga Law because he wanted to be a litigator and that his clinic work "really opened my eyes as to … how much time you have to give." Hennessey realized that the number of hours spent on a case didn't always correlate to the impact that case had on a client—even small cases had outsized effects. "And that's pretty cool. It's why I came to law school, to have that tangible effect."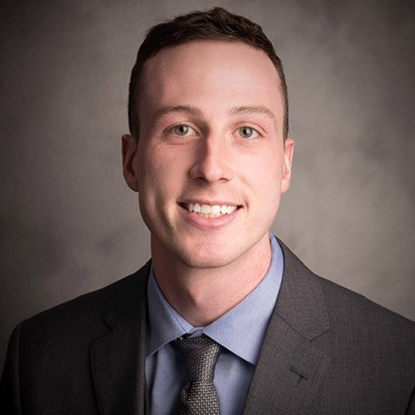 I decided to come to Gonzaga University School of Law with the intention of improving my writing, critical reasoning and public speaking abilities. I believe I have vastly improved these skills over the past two years through a combination of course work, internships and my work at the Indian Law/General Public Practice Clinic. Specifically, working at the clinic has exposed me to the practice areas of family law, criminal defense, and estate planning and subsequently adding these practice areas to my list of desirable post graduate jobs.

Through my time at the clinic I have had the opportunity to work on family law cases, including custody and child support matters. These cases have given me the opportunity to hone my writing skills by drafting briefs, improve my critical reasoning skills through researching and planning case strategy, and exercise my public speaking skills, prior to obtaining my Rule 9, through the oral advocacy of my clients in tribal court.

During my first semester in the clinic I became aware of the need for easier access to legal services by tribal members. I discussed possible solutions with my supervising attorney, Professor Hammer, and was encouraged to bring my ideas to meetings with the tribe. We worked in conjunction with tribal staff to provide the facilities, raise awareness and staff a monthly legal advice clinic. I am pleased to say that the advice clinic has taken place each month for the past six months at the Wellness Center on the Kalispel Reservation. The advice clinic has allowed us to better serve the legal needs of the Kalispel tribe while giving clinic students another opportunity to engage with prospective clients, gain exposure to a variety of legal fields and further the skills needed to be practice ready.

This semester I have been assigned to a property case in which I'm currently drafting a complaint to quiet title under a theory of adverse possession. After the recent approval of my Rule 9 application, I am set to sit 1st chair on a custody case in Spokane Superior Court. Representing indigent clients in this capacity allows me to take what I've learned from my classes and serve actual clients on real cases.

The clinic has, without a doubt, helped me improve my foundational skills for post graduate employment.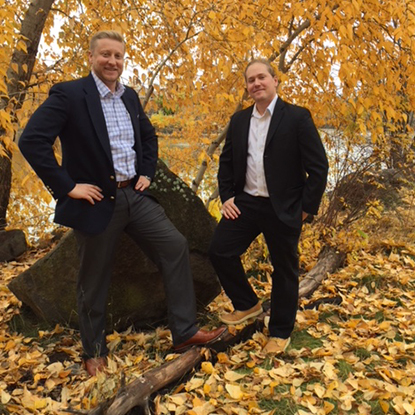 Written by Tysen Barker, clinic student
Is there a duty for the State of Washington to act to prevent the exacerbation of our declining climate? Should the elected officials of today be allowed to permanently bind the hands of future generations "within the womb of time" by failing to prevent irreversible climate change impacts? In a nutshell, these are the two questions that have been put to the King County Superior Court by youth plaintiffs, with consideration of the perspectives of faith-based groups, amici, who endorse the religious doctrine of environmental stewardship and the Public Trust Doctrine.

On June 22, 2018, two students from the Environmental Law & Land Use Clinic filed an Amicus Curiae "friend of the court" brief to weigh-in on a motion to dismiss pending before the King County Superior Court. The essence of the case at bar, is that a diverse group of youth plaintiffs have suffered injuries from climate change impacts. Governor Inslee, in response to the youth plaintiffs has even said:

"[c]arbon pollution and the climate change it causes poses a very real existential threat to our state. Farmers in the Yakima Valley know this. Shellfish growers on the coast know this. Firefighters battling Eastern Washington blazes know this. And children suffering from asthma know this all too well and are right to question why Washington hasn't acted to protect them."

Greenhouse gases (GHGs) are a threat that, if not reduced to certain levels, are sure to cause irreparable harm to the environment. The State of Washington has a duty to act to prevent this. Failure to act would exacerbate injuries to the plaintiffs and bargain away the freedom of future generations for the convenience of present day decision-makers. It is not enough to simply reduce the output of GHGs unless the reduction will avoid such irreparable harm. Declaratory and injunctive relief is sought to recognize the duty to sufficiently reduce GHG emissions.

The Clinic filed its brief on behalf of Earth Ministry and Bishop Jaech of the Evangelical Lutheran Church in America; and their purpose for the brief was to offer a faith-based perspective for the Court to consider when ruling on the motion to dismiss brought by the State of Washington. The Clinic's clients, as a tenet of their faiths, strongly endorse the principle of environmental stewardship, a common belief among many religions, described well in the 2015 papal encyclical Laudato Si' On Care for Our Common Home, and in many other religious texts. Environmental stewardship, embraces the Earth as a gift created by God, and that current generations have a duty to care for and preserve this gift for future generations; for as we treat the gift, so we treat the Giver.

The Public Trust Doctrine, imposes a sovereign duty, not unlike environmental stewardship recognized in religious texts, upon governments to preserve critical environmental assets for future generations. That any environmental policy that binds the future decision-making of a later generation to use such assets, is void at its outset. This Public Trust Doctrine was applied first to the navigable waters and soil at issue in Illinois Central R.R. Co. v. Illinois, the United States Supreme Court applied the constitutional reserved powers doctrine to crucial natural resources, holding that submerged lands were in trust and could not be fully privatized. That Court explained the rationale of the Public Trust Doctrine, "[t]he state can no more abdicate its trust over property in which the whole people are interested, like navigable waters and soils under them . . . than it can abdicate its police powers in the administration of government and the preservation of peace. Any grant of the kind is necessarily revocable."

The Clinic argued that the Public Trust Doctrine imposes sovereign duties on the State of Washington to protect the climate system necessary for human survival. That by allowing excessive carbon emissions to imperil the climate system, they have jeopardized the fundamental rights of the youth plaintiffs and future generations. Choosing to allow carbon emissions at levels that are shown to cause imminent irreversible damage to the climate is a breach of the public trust, and because of the limitations such decisions place on future legislative bodies, it is not their choice to be made.

The Clinic asked that the Court not dismiss the case and allow the youth plaintiffs to argue to define the duty of the State regarding the caretaking of our climate. The youth plaintiffs request declaratory and injunctive relief to reduce GHG emissions levels in Washington to avoid irreversible damage to the environment upon which their ability to thrive depends.

It is going to be interesting to see where this case goes. The youth plaintiffs have taken a stance that a compromise for today at the expense of tomorrow is a one-sided negotiation. The result of inaction today paralyzes future generations to far more difficult decision-making if they inherit a failing climate, than that of GHG reduction. The Clinic has offered a faith-based perspective to the Court, that they might consider the principle of environmental stewardship in parallel with the Public Trust Doctrine.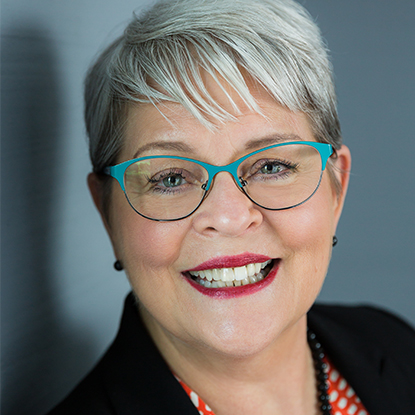 Although I came to Gonzaga Law with the idea that I would practice Elder Law, inspired by my family's journey with my mother's Alzheimer's disease, it seemed abstract during my 1L year. My decision to schedule the Elder Law Clinic for my rising 2L summer was the best decision I made in law school. For the remainder of my schooling, when I was not in class, I was in the Clinic. The opportunity the Clinic provided, to work with real clients, real world problems, hand-in-hand with seasoned attorneys, lit my passion and gave me the confidence to pass whatever hurdles I had to so I could do this work all of the time. I volunteered for every case I could, helped mentor new students in the Clinic, worked between semesters - whatever I could do to learn and build a body of legal work for future reference.
The Clinic setting gave my legal education great meaning and perspective. Nearly everything I knew about practicing law once I was admitted to the Bar came from my Clinic experience. Clients were sometimes surprised to learn I was a law student. (I told them I was a late bloomer.) They taught me so much about the challenges of aging, the decline in health, loss of spouse, family and independence in addition to their legal problems. I learned that just because clients were aged or had limited financial resources, this did not mean their problems were insignificant. I developed a deep appreciation for the opportunity and the need to do pro bono and low bono legal work and to this day, it is an important part of my practice. I have clients who found me after law school to continue our relationship, now as attorney/client. In my opinion, every law school should prioritize the practical experience component. In my case, it is what made me an attorney.