The Center for Civil and Human Rights at Gonzaga University School of Law, in partnership with Gonzaga Law in Florence, will present the fourth annual Human Rights Conference. This year's theme, "Women's Rights as Human Rights," will bring together nationally and internationally renowned scholars to discuss how gender intersects with culture, violence, and technology. Renee Knake Jefferson, co-author of the book Shortlisted: Women in the Shadows of the Supreme Court and a Professor of Law at University of Houston, will be the keynote speaker of the annual conference.
Monday, November 9, 2020
Online & Virtual via Zoom
8 AM – 1:15 PM Pacific Time
Schedule
8:00am to 8:15 am: Welcome
8:15am to 9:15am: Panel 1: Technology, Speech, and Misogyny
9:30am to 10:30am: Panel 2: Gender, Intersectionality, and Culture
10:45am to 11:45am: Panel 3: Gender, Conflict, and Violence
12:00 pm to 12:15pm: MYRA by Bryan Harnetiaux
12:15 pm to 1:15pm: Keynote from Renee Knake Jefferson
Keynote Speaker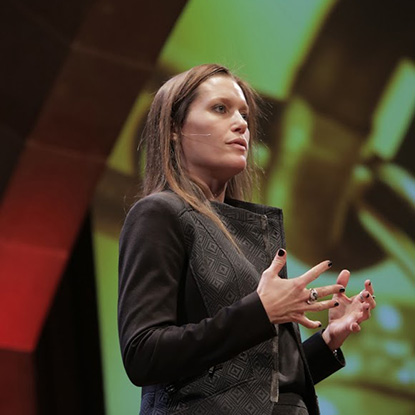 Renee Knake Jefferson is a law professor and an award-winning author whose work has been featured in BuzzFeed, CNN, National Public Radio, Slate, the Wall Street Journal, and other media. She holds the Doherty Chair in Legal Ethics at the University of Houston Law Center where she teaches ethics, constitutional law, and a writing seminar on gender, power, law, and leadership.
The Center for Law, Ethics & Commerce is co-sponsoring Jefferson's inclusion in this conference.
Panel 1: Technology, Speech & Misogyny
Panel 1 Description:
Enhanced access and use of information communication technologies (ICTs) can promote women's empowerment through various means, including: 1) economic growth; 2) heightened exposure to information;3) political participation, mobilization, and social inclusion; and 4) enriched expression of women's voices and agency. At the same time, there are potential downsides for women in cyberspace. Not only is online misogyny pervasive, gender-based abuses can be committed, facilitated or aggravated by ICTs. The panelists will examine online violence against women as a hate crime (C. Scott Maravilla), the possible legal regulation of this form of abuse (Kim Barker and Olga Jurasz) and the flagrant and demeaning breaches of privacy that affect women and girls in the online environment (Jillisa Bonfman).
Panel 2: Gender, Intersectionality, and Culture
Panel 2 Description:
"Intersectionality" has emerged as a significant phenomenon in equality studies, and this panel will examine important ways in which sex and gender intersect with other equality values and priorities. For example, Professor Wendy Greene will explore the #FreeTheHair Movement, which locks Black women's hair to intersectional and transnational social justice feminism. Professor Elena Urso will discuss the concept of fragmentations and intersectionality in equal justice for women. And, Professor Radwa Elsaman will share perspectives on sustainable development in the Middle East as a case study for gender equality. These revealing intersections should shed richer light on the path to equal justice and human rights.
Panel 3: Gender, Conflict, and Violence
Panel 3 Description:
More than 35 years ago, the U.N. in its Declaration on Eliminating Violence Against Women recognized that diverse forms of gender-based violence is a deeply entrenched global problem, which deprives women of equality guarantees and human rights. But it still exists because violence against women remains acceptable on some level. The members of this panel will address different manifestations and perspectives on the topic of violence against women. These include an overview of the #MeToo Movement in Kenya (Atieno Mboya Samandari), a critique of the definition of rape in International Law (Isabel Maravall Buckwalter), and an examination of the narratives of male perpetrators of femicide in the vicinity of Buenos Aires (Martin Hernan Di Marco).