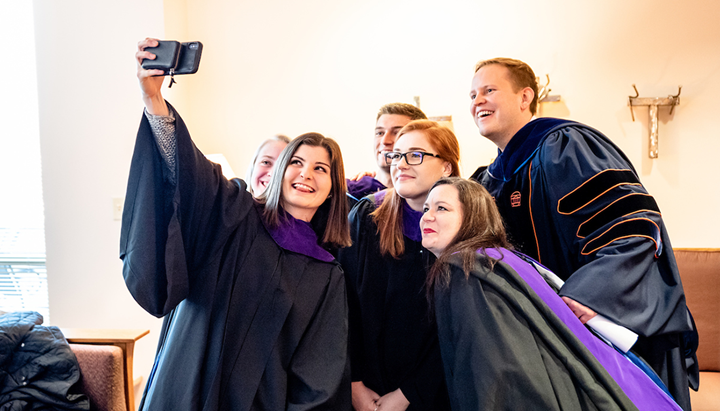 There is still time to become a part of our community.
What will you be doing?
What will you be doing for the next three years? At Gonzaga Law, our students have the opportunity to work with real clients as early as their second year. Our six law clinics offer tremendous opportunities to learn and to provide service to those who cannot otherwise afford legal counsel. From Environmental Law, to Indian Law, the opportunities are limitless. Our students will do everything this year from arguing a case before the Ninth Circuit, to becoming tribal court advocates.
Where will you live?
Come see us for yourself! Visiting the law schools that you are considering is an important step in the decision making process. It gives you a chance to get a feel for the school, the city, and the people that will play a vital role in your legal. Spokane has plenty to offer; from great nightlife to outdoor activities. It's a five-minute commute from just about everywhere. A very affordable cost of living. Most important, there is a strong legal community here with an unmatched community of lawyers and leaders here that are deeply committed to Gonzaga Law. From internships, to mentor programs, to post-graduation employment, our active alumni base stays committed to serving and training each new generation of practitioners.
Does the school mirror your values?
Gonzaga Law offers a rigorous legal education where justice and respect for human dignity are among our core values. Last year alone, Gonzaga Law students logged thousands of hours of volunteer time working with underserved clients in state, federal, and tribal courts and helped clients who needed services ranging from health care, housing, estate planning, to parenting plans. They assist clients who dreamed of starting their own businesses and clients who did not want to face the IRS alone.
Who can you become?
Gonzaga Law graduates are known for being zealous advocates and valued community leaders. Our alums currently make up one-third of the Washington State Supreme Court. A large percentage of the judges, prosecutors, and trial lawyers in the Spokane region are Gonzaga Law graduates. For Gonzaga Law students, this provides a deep connection with those who have walked these halls before them. We are proud that currently, 100% of our July 2016 bar passers have obtained jobs requiring bar passage or where their JD was an advantage. (includes six who chose to continue their education).
More Information: