Coursework will be taught by Gonzaga Law professors in conjunction with recognized European scholars with a focus on comparative or international legal topics.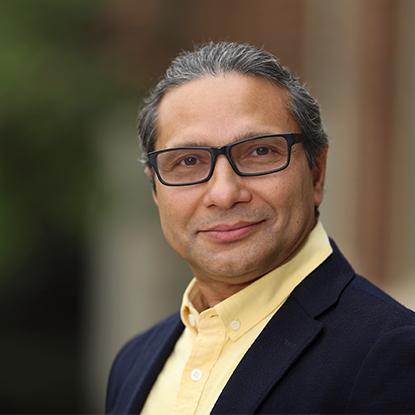 Dr. Upendra Dev Acharya
Director of Global Legal Education
Class: International Human Rights
Professor Upendra D Acharya is a professor and Norman & Rita Roberts Scholar at Gonzaga University School of Law. He served as an associate professor at the Faculty of Law, Tribhuvan University and practiced law in the Supreme Court of Nepal. He has represented landmark cases in the Supreme Court of Nepal, including a daughter's right to inherent property, and the Godabary Marble case that resulted in the passage of the first Environmental Protection Act in Nepal. He has been visiting professor at several law schools, including in Brazil, France, China, India, Italy, Lebanon, Philippines, and Mexico. He is currently a vice president of Asian Society of International Law and a co-chair of the Planning Committee of the AsianSIL Biennial Conference 2019. He also serves as the chair of the Human Rights Special Interest Group of the Society. He is a founding member of Global Policy Forum for Nepal, a global think tank headquartered in London. Professor Acharya has presented papers on human rights, humanitarian law, international economic law and other areas of international law in North and South America, Middle East, Europe and Asia. He has written extensively on cutting-edge issues of international law, including terrorism, U.S. Foreign Policy, globalization, international economic law, and human rights and human security.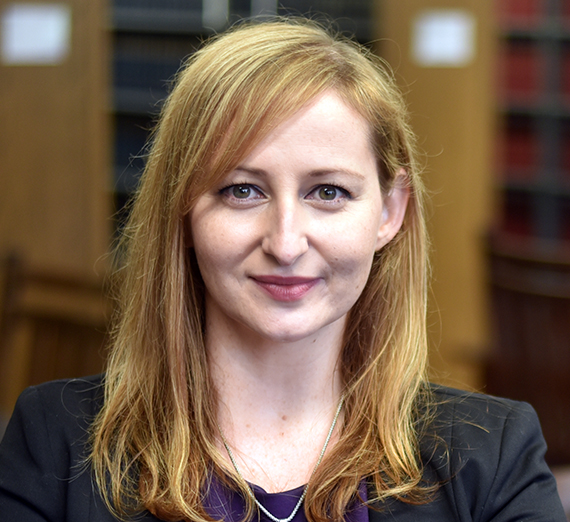 Agnieszka McPeak
Class: AI Policy and Business, Law, and Society
Agnieszka McPeak is an Associate Professor of Law and the Associate Dean for Faculty Scholarship. She is also the Director of the Center for Law, Ethics, and Commerce. Before joining the Gonzaga Law faculty in 2020, Professor McPeak also taught at the University of Toledo College of Law and Duquesne University School of Law. She began her teaching career at Loyola University New Orleans College of Law as a Westerfield Fellow. Professor McPeak's research and writing focus on the intersection of law and technology, particularly as it relates to social media, ethics, privacy, and the innovation and sharing economies. Professor McPeak's scholarship has been published in Wisconsin Law Review, Wake Forest Law Review, Connecticut Law Review, and Arizona State Law Journal, among others. Additionally, her work has been cited in several legal opinions, including a recent decision by the highest court of New York redefining the scope of civil discovery of social media content.
Drew Simshaw
Class: International Privacy Law
Before joining the Gonzaga Law faculty, Professor Simshaw taught at the Georgetown University Law Center as a Visiting Associate Professor of Law, Legal Practice. As a supervising attorney with the Institute for Public Representation in Washington, D.C., he specialized in communications and technology law and represented public interest organizations in rulemakings and adjudications before federal agencies and in litigation before federal appellate courts. His clients included disability advocacy organizations, child advocates, civil rights organizations concerned with police surveillance, and inmates and their families. In 2017, he received the H. Latham Breunig Humanitarian Award from Telecommunications for the Deaf and Hard of Hearing, Inc., in recognition of his pro bono advocacy on behalf of people with disabilities. His scholarship focuses on the impact of technology on the public interest. Professor Simshaw previously taught as a fellow in Georgetown Law's Communications and Technology Law Clinic and at Elon University School of Law. The highlight of his legal education was studying abroad in Florence, and he looks forward to helping provide students with an enriching and memorable global education experience.
Guest Lecturer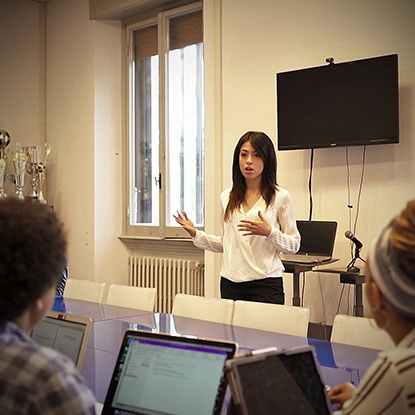 Ilaria Forestieri, Ph.D, Avv., University of Florence
International Mediation Competition
Ilaria is a researcher ("assegnista di ricerca") at the University of Florence. Since April 2016 Ilaria has been working for the project "The Contractualised distress resolution in the shadow of the law: Effective judicial review and oversight of insolvency and pre-insolvency proceedings". The project is financed by the European Commission and it addresses several key issues highlighted in the Recommendation of 12 March 2014 on a new approach to business failure and insolvency (2014/135/EU).
Ilaria received her Ph.D. from the University of Milan in 2016 in Legal Sciences (Commercial Law). She graduated in law, summa cum laude, at the University of Florence in 2011. Ilaria is admitted to the bar in Italy and licensed to practice as a mediator. Ilaria has been visiting researcher in the University of Cambridge. She has conducted a research under a full scholarship awarded by Max Planck Institute for Comparative and International Private Law in Hamburg and focused on Shareholders' conflict in close corporations. Between 2012 and 2013 Ilaria has conducted research under a grant awarded by the University of Florence focused on Mediation and Negotiation for Business and complex Organizations. During this time she served as a legal expert for the Civil and Business court in Florence and Pistoia under the direction of Professor Paola Lucarelli. Ilaria's research activities have been instrumental in developing the pilot project directed at implementing court-annexed mediation in the Italian system of justice. Ilaria's research interests are in international and comparative commercial and corporate law, insolvency law, (behavioral) law and economics; (behavioral) corporate governance, mediation and conflict resolution systems design.