Please note: This conference has been postponed to June 2022.
Sponsored by Korean Maritime Institute and Gonzaga University School of Law
"I am proud to be a member of the Gonzaga Law community that supports global engagement and contributes to the cause for global order, peace, and development. Thank you, Dean Jacob Rooksby, for your passion and supportive action for such a global cause." Professor Upendra D. Acharya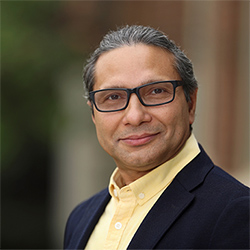 This conference is organized and led by Gonzaga Law Professor, Dr. Upendra Dev Acharya, a prominent international legal scholar and elected vice president of the Asian Society of International Law. Gonzaga Law has been expanding its efforts to engage in the global legal academic and research ventures. This is one of the signature engagements of Gonzaga Law and a contribution to the development of international law.
About the Conference
Asia is an extremely diverse continent. This conference will explore the varying roles played by small and big powers, developed economies, emerging economies, and less developed states in the formation of international law. While Asia is playing an increasingly important role in the development of international law (and this has been recognized by the international community and scholars around the world), Asian countries are often implicated in gross violations of human rights, corruption, unilateralism and other instances of disrespect for basic norms of international law.
In such an anomalous context, where power rather than law appears to prevail, a question arises as to how we should assess the claims about Asia's important role in the development of international laws. At this conference, we will consider the complex issues that arise from the anomalies of Asian practices of international law, among other related themes.