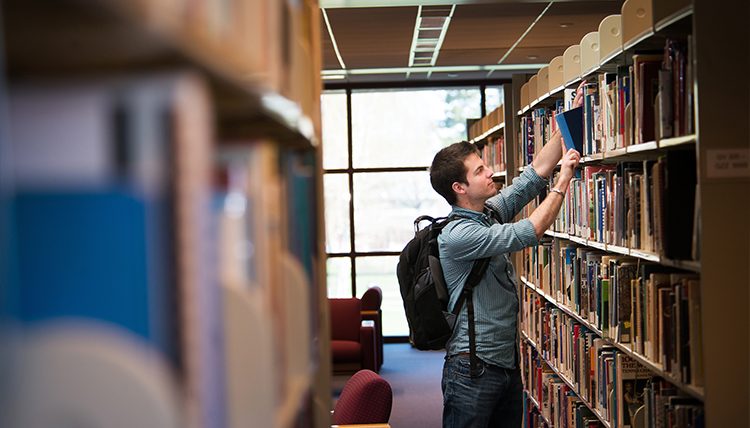 Reference Support
The Reference Desk is your main contact for information about the library's collection. Professional librarians and trained reference assistants staff the desk and are available many of the hours that the library is open. If the Reference Desk is not staffed, please inquire at the Circulation Desk.
Reference staff can help you use the library's catalogue, locate materials in the library, suggest resources to consult for your legal research, and instruct you in the use of the library's electronic resources and databases. We cannot give you legal advice or answer specific legal questions for you. We can tell you if the library has a particular title or item, and we will check to see if an item is checked out. In addition to in-person reference, we provide the following services:
Phone reference – Call (509) 313-3758. If a question or research project requires a more detailed response, we will suggest that you visit the library to conduct your research and consult with our reference staff.
E-mail reference – Gonzaga Law students and faculty may submit reference questions. This service is not available outside of the Gonzaga Law community.
Reference by appointment – To receive individual reference support, make an appointment with Ashley Sundin (509) 313-3753 or Patrick Charles (509) 313-3739.
Research guides – Librarians produce topical research guides to assist you in locating materials and resources in the library.
Training sessions – Reference staff conduct formal training sessions for students on the use of library resources throughout the year, often in conjunction with regularly scheduled classes.
Assistance with Legal Research
Except for faculty research, our reference staff is not able to conduct legal research for library patrons. We are also unable to offer legal advice. While we make the library's resources available to the general public, it is the responsibility of library users to conduct their own legal research, to read and interpret the law, and to reach their own conclusions about their legal situations.
Legal research is a complex skill. If you want to learn more about legal research, we can suggest materials that explain various tools and how to use them. You might want to start the with American Association of Law Libraries' How to Research a Legal Problem: A Guide for Non-Lawyers.
If you feel that you need an attorney to assist you, we can offer you phone numbers to various legal clinics and service agencies as well as to attorney referral services. For more information, call the Reference Desk at (509) 313-3758.