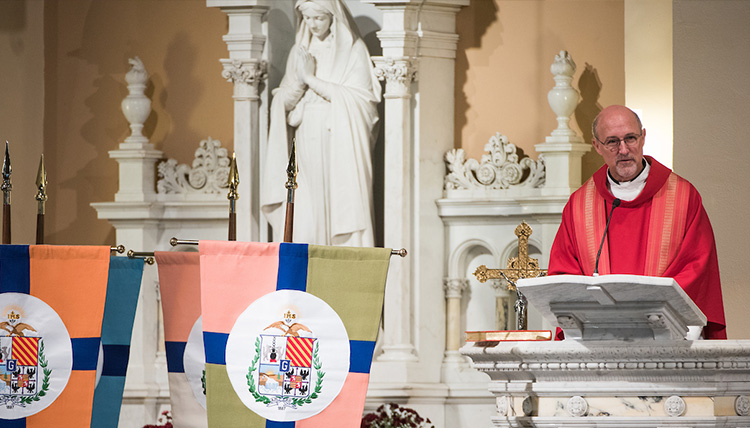 Toward a Deeper Understanding of Our Jesuit and Catholic identity
The Office of University Ministry at Gonzaga University School of Law is responsible for the faith development of all students regardless of their religious affiliation or tradition.
University Ministry provides opportunities and resources for spiritual growth and fellowship through retreats, service projects, liturgies, music ministry, Christian Life Communities (CLCs), spiritual direction, and more. These activities offer students a more mature understanding of Gonzaga's Jesuit and Catholic identity and a deeper respect for other religious traditions.
(People are) born for action; (they) ought to do something. Work, at each step, awakens a sleeping force and roots out error. Who does nothing, knows nothing. Rise! to work! If thy knowledge is real, employ it; wrestle with nature; test the strength of thy theories; see if they will support the trial; act!
Saint Aloysius Gonzaga
Italian Jesuit
(1568 – 1591)
Rev. Janeen Steer
(509) 313-4258