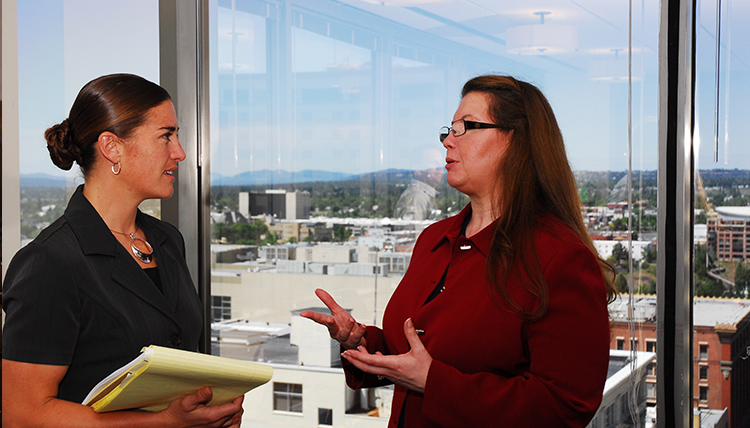 Gonzaga Law's curriculum ensures that graduates possess the practical skills required to be compassionate counselors and effective advocates. Our Mentoring Program takes that strategy a step further. The program pairs current students with alumni, both locally and across the country, who are actively engaged in the profession.
The Alumni Mentor Program's Goals:
Expand a law student's understanding of the practice of law outside of the classroom
Expose law students to the art of practicing law through the perspective of a practitioner
Instill in law students the pride and integrity of legal practice
Provide students with a qualified, committed attorney role model
Introduce law students to the legal community and provide networking opportunities
Provide a voice of experience for students in the study of law
The Mentoring Program is comprised of two parts:
1L Mentoring Program
The Alumni Mentor Program pairs 1L students with a local alumnus, offering the opportunity for students to gain insight about the legal profession, the realities of practicing law, and the difficulties and satisfaction of a legal career. The mentor will also serve as a source of guidance and support regarding the Gonzaga Law School experience.
E-Mentoring Program
The E-Mentoring Program is similar to the 1L Mentoring Program except mentors are located throughout the United States. During their second year, students will be matched with alumni mentors in geographical areas in which they are interested. Although most communication will be done via e-mail and telephone conversation, most students will attempt to meet their mentor at least once.