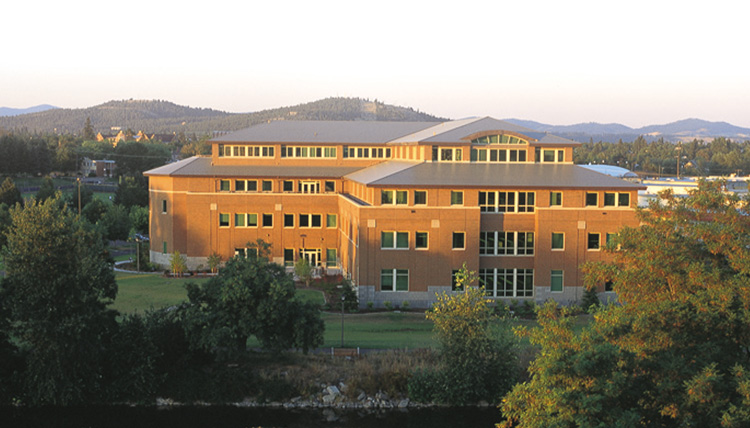 Gonzaga Law school alumni enjoy a host of benefits and services that allow graduates to remain close to the school.
Discounted CLEs
Every year the Center for Professional Development selects CLE's in the Spokane area to offer to our alums at a discounted rate. These CLE's will be advertised in the monthly E-news, and will include the annual Clarke Ethics CLE hosted at Gonzaga Law.
Access to Alumni Directory
Law Zags Online Community….coming soon!!!
In February 2018, the Law Alumni Association will be relaunching the Law Zags Online Community! To protect alumni contact information, our online community is username and password protected by requiring that alumni be authenticated as members of the Gonzaga Law alumni community before gaining access to the website. You can control what information, or fields, are viewable and which remain hidden once you access your personal page.
Features of the Law Zags Online Community include….
Update your contact information through your own personal page
Search for and find one another according to name, law specialty, or class year
Network and refer clients to other Law Zags
Hear about the latest news, CLE's, and events near you
Submit promotions, writing a book, marriages, or your latest award through Class Notes and be featured in the next issue of the Gonzaga Lawyer Magazine
What if I registered for the old online community? Don't worry! Your information will be transferred directly to the new site.
Before the launch of the Law Zags Online Community you will be receiving in the mail your Law Zags alumni association membership card with username, instructions, and FAQ.
If you have any questions please email, Sarah Guzman.
Facility Access for Events
To thank our devoted alums for their commitment to the law school we allow all graduates to use our facilities for events.
As long as events do not conflict with classroom schedule, law school events, and are approved through our Associate Dean of Administration, we will attempt to accommodate the facility request*.
In order to request a room for an event and learn more about costs, contact Bryn Boorman and submit a Room Reservation Request.
Event representatives will be responsible for catering, equipment use or any extra fees that are associated.
*We do not allow the building to be used for political events.
Center for Professional Development
The Center for Professional Development (formerly Career Services) provides employment services to Gonzaga University School of Law graduates. These services include career, networking, and professional development opportunities. Contact the Center for Professional Development for Employment services.

The Center for Professional Development also provides employer services, including interview, recruiting, and hiring assistance. Contact the Center for Professional Development for Employer services.
Loan Repayment Assistance Programs
The purpose of the two loan repayment assistance programs (LRAPs) – the General LRAP and John R. Clark LRAP – are to provide loan repayment assistance to a select number of our graduates who are pursuing careers in public service. Applicants with outstanding law school student loans, both federal and commercial, are invited to apply to the LRAPs.
Library & Legal Research
Gonzaga Law alumni, members of the local bar association, and local judges may use the Chastek library during operating hours, and may check out circulating materials. Find the full list of Chastek Library Services for alumni.
Order a Transcript
Official transcripts can be ordered to verify that you have earned your Juris Doctor degree for a job application or other reasons. Official transcripts are $7.25 each, with an additional fee for expedited requests. You may also order official transcripts in person at the Registrar's Office. To order your official transcript online, click here or call the Registrar at (509) 313-3731.