Students at Gonzaga's School of Engineering are excited to enter an autonomous robotic submarine for the first time in the RoboNation RoboSub competition.
The goal with Exodus: complete the qualifying maneuver as proof of concept for our sub chassis, camera identification system, and autonomous mission control.
An early design of GU's autonomous sub.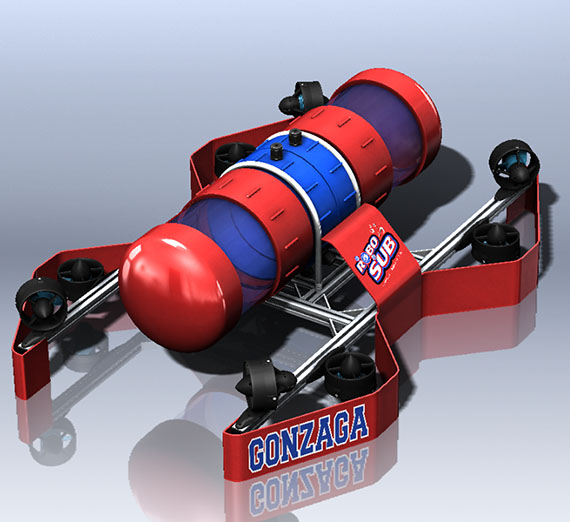 Final design of the Mark I.
The first version of the sub, and it served us well as a test bed for our computer science team, allowing us to write and test the code for motor control, sensor reading, and directional control.
However, this initial robot had some limitations in terms of the size, weight, and expandability. We wanted to have a good shot at doing well in the competition this summer, so we decided to go back to the drawing board and build a new robot. Learning from our previous design, as well as other teams and industry groups, we started a design focused on camera usability, ease of maintenance, and future expandability. This led to the design and creation of our 2018 entry, Exodus.