2020-2021 Projects
For more information on any project, please contact
Toni Boggan
or email the project's Faculty Advisor.
CPSC 01 BioPath Tools for Biochemistry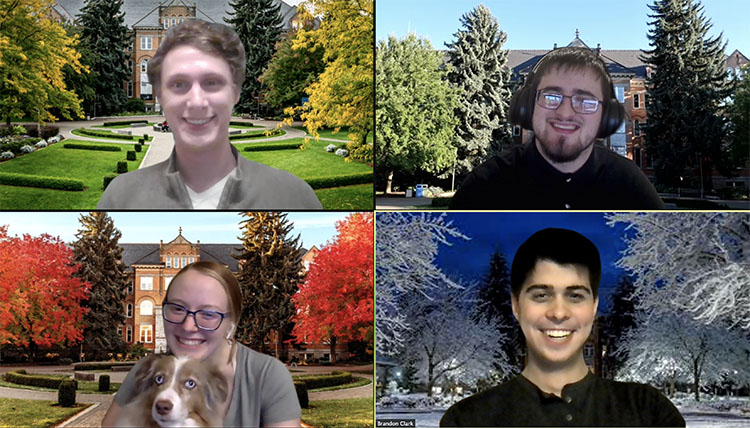 Team Members: Brandon Clark, Sean Letts, Daniel Strub, Hailey Mueller
Faculty Advisor: Dr. Rob Bryant email
Sponsor: Gonzaga Dept. of Biochemistry
The goal of the project is to continue to develop an existing interactive, graphically-rich app to help students understand the structure, organization and regulation of metabolic pathways in biochemistry.
CPSC 08 Test Data Analysis Software


Team Members: Nick Kenworthy, Ben McDonald, Aaron Cushing, Bailey Stone
Faculty Advisor: Bruce Worobec email
Sponsor: Buck Knives
The software tool will be utilized to evaluate the data, apply mathematical methods to curve fit the data, and determine the mathematical function(s) that describe the data curves.
ENSC 20 Bicycle Safety Shop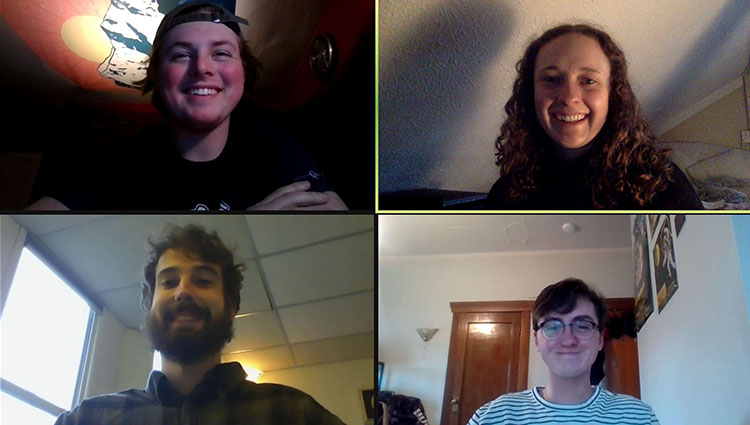 Team Members: Aidan Feehan, Gabrielle Kinney, Alexander James, Bowen Spellman
Faculty Advisor: Dr. Rhonda Young email
Sponsor: Oregon State University
Research into driver and bicyclist behavior and crash data to determine the safety effects of new traffic laws allowing bicyclists to treat stop signs as yield signs.
ENSC 22 Centennial Trail Connector & Bridge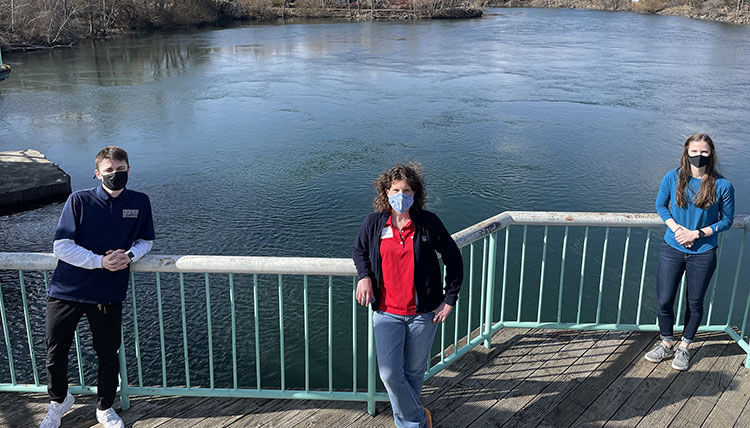 Team Members: Madelyn Cayton, Oliver Crawford, Lindsey Evers, Suhib Hammad, Bernard Olewski, Maxwell Duke, Joseph Fountaine
Faculty Advisor: Emily Sackmann email
Sponsor: Gonzaga Dept. of Civil Engineering
The scope of the project will require the student team to provide documentation of the existing conditions as well as a complete design solution for the design of the Centennial Trail proposed access and bridge over the Spokane River. The design will involve hydraulic, structural, and transportation components and collaboration to complete the design.
ENSC 50 A Better Fin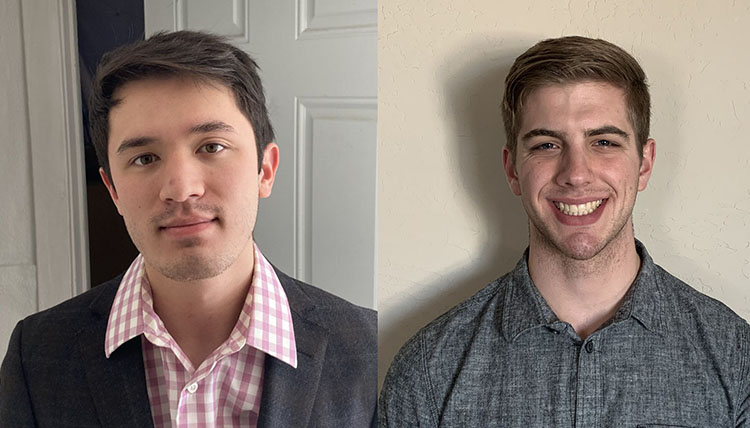 Team Members: Richard Zukowski, Aidan Murray, Max Leung-Wagner
Faculty Advisor: Dr. Marc Baumgardner email
Sponsor: CEDE
We are looking at varying the shape of cooling fins in order to find if we can make them more efficient, cost effective, or both.
ENSC 51 Automatic Pill Dispensing Wheel


Team Members: Grace Lilje, Catherine Parra, Ryan Hunt, Jake Gammon
Faculty Advisor: Debra Offill email
Sponsor: CEDE
This product will automatically dispense medication on a pre-set schedule with programmable alerts and locking mechanisms. The intended use is for individuals with Alzheimer's or other cognitive impairments to increase autonomy and overall safety.
ENSC 56 Compact Intravenous Warmer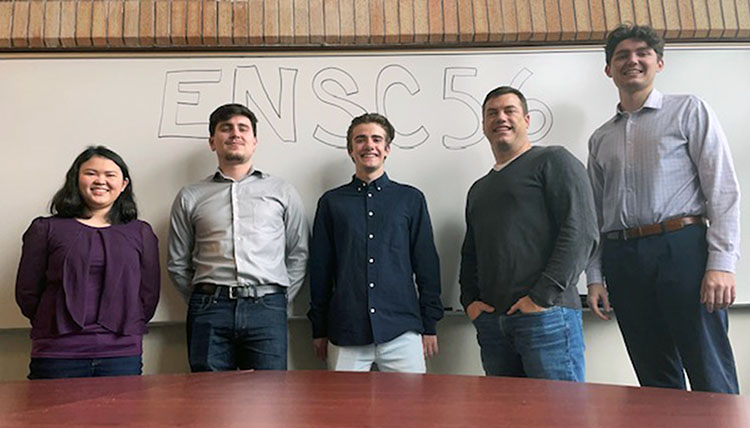 Team Members: Shelby Taketa, Declan Flanagan, Nicholas Cunningham, Erik Ratchford
Faculty Advisor: Gabe Achenbach email
Sponsor: CEDE
The goal of this project is to have a production-quality product of a warmer that will either attach to the fluid bag or the intravenous tube, since cold intravenous fluid causes discomfort and existing solutions do not meet all of the requirements that this project intends to meet.
ENSC 64 Hythane Pipeline Materials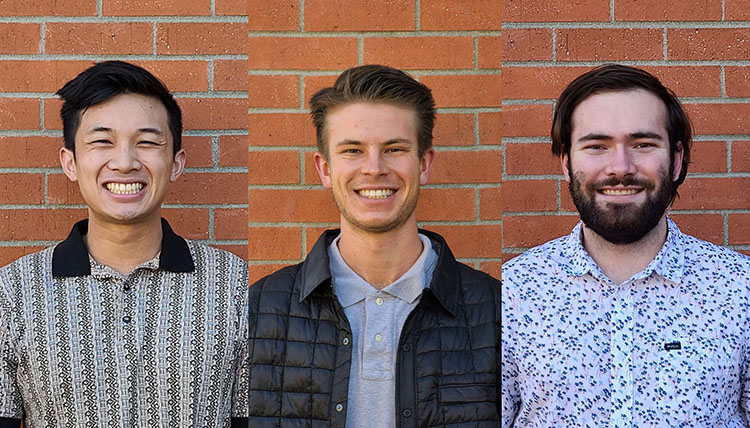 Team Members: Cameron Oen, Nicklaus Vogt, Mathew Morgan
Faculty Advisor: Dr. Patrick Ferro email
Sponsor: CEDE
Our overarching goal is to research the hybrid implementation of hydrogen and natural gas (Hythane) and its effects on pipeline materials. We are looking to deliver research with visuals to show the varying levels of hydrogen and its effects on different alloys. Additionally, we are going to provide as a deliverable an economic analysis model of the costs of the newly selected pipeline material in comparison to the cost of current natural gas pipeline materials.
ENSC 67 Microgravity Rocket Lab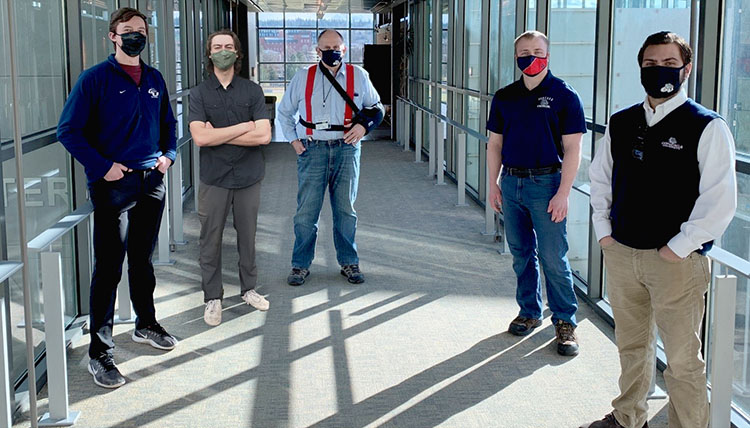 Team Members: Mark Jankovic, Joshua Margraf, Joseph Curran, Evan Melnick
Faculty Advisor: Jim Weston email
Sponsor: CEDE
Our project will focus on the design and creation a rocket capable of performing a micro gravity maneuver for 3 to 5 seconds. With a compartment to run experiments onboard, we will vastly increase accessibility to those wishing to perform small scale micro gravity experiments.
ENSC 70 Pediatric Incentive Spirometer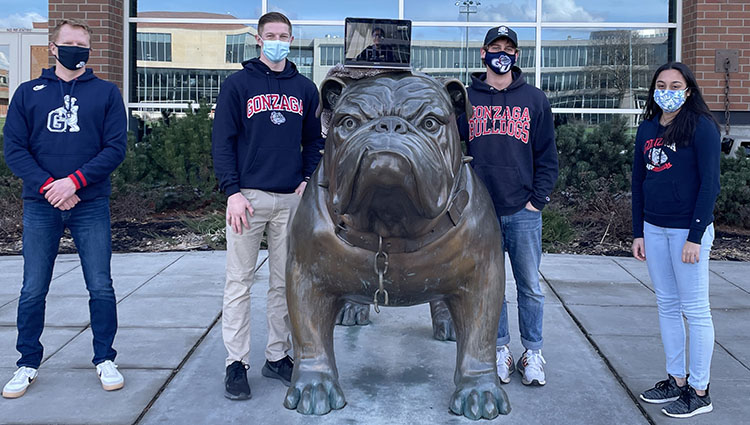 Team Members: Marissa Encarnacion, Brian Hodes, Ryan Finn, Kalika Singh
Faculty Advisor: Shane Pacini email
Sponsor: Lung Technologies LLC
We will focus on the unique needs a pediatric patient (18 and younger) will require when they are using the Incentive Spirometer following surgery. This will focus on the inner workings of the Spirometer (flow & volume), electronic user- interface and the unique industrial design characteristics of a pediatric spirometer.
ENSC 71 Repurposing Carbon Fiber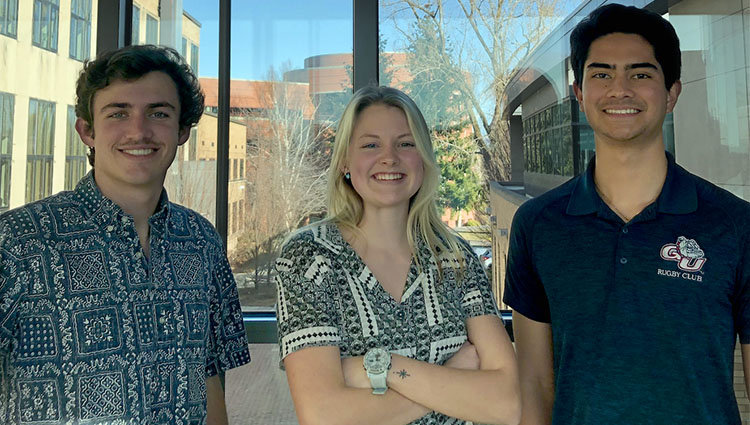 Team Members: Alec Steinhilber, Tanner Thiel, Hannah Stubson
Faculty Advisor: Gerry Snow email
Sponsor: Boeing
Design and fabrication of a tool capable of non-automated layup of pre-preg composite with similar properties to an Automated Tape Layup Machine.
ENSC 72 Recycling Thermoplastic Composites II


Team Members: Joseph Coppock, Bridget McShane, Zachary Gerhardt, Karli Wagner
Faculty Advisor: Gerry Snow email
Sponsor: Boeing
The students will leverage the research from phase 1 to propose parts that can be made from recycled thermoplastics, develop prototypes, and conduct testing.
ENSC 73 Solar Updraft Tower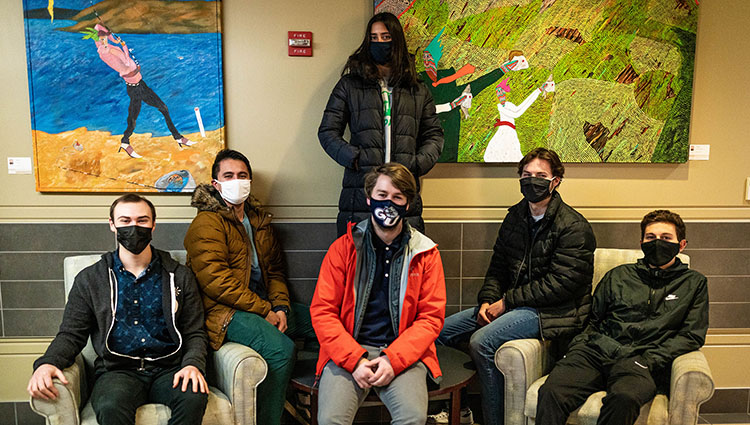 Team Members: Joe "JJ" Doria, Logan Wentland, Kameron Jackson, Kevin Smith, Nathan Harvill, Melise Santos
Faculty Advisor: Dr. Patrick Ferro email
Sponsor: Avista Utilities
We will research, design, and build a solar updraft tower in order to improve efficiencies of past prototypes. A solar updraft tower takes advantage of forced convection to spin a wind turbine, generating clean energy wherever the sun shines.