2021-2022 Projects
For more information on any project, please contact
Toni Boggan
.
CS07 Economic Recovery Dashboard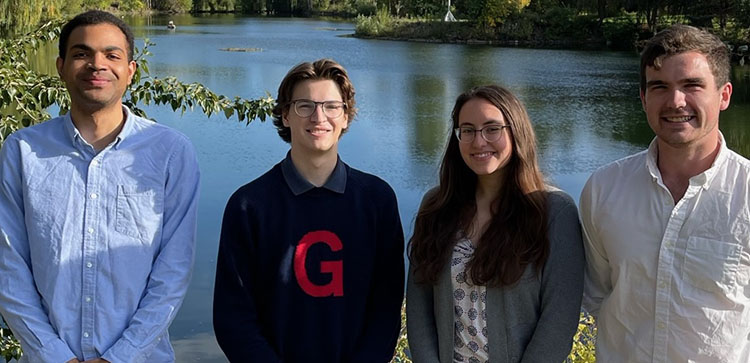 Team Members: Lucas Abeln, Zac Foteff, Jessica Robertson, Simon Watkins
Faculty Advisor: Dan Lenz
Sponsor: Greater Spokane, Inc.
Continued development of ComSem, a web-based application for English language learners to receive feedback on their oral language production,
ENSC 22 Bike-Pedestrian Mobility University District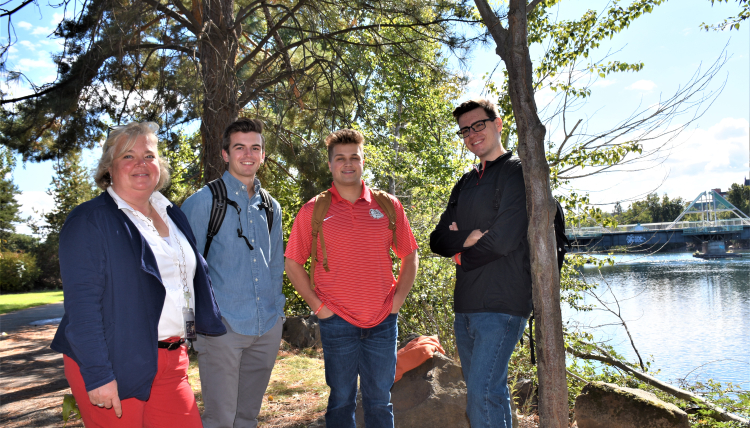 Team Members: Michael Cosper, Samuel Johnson, Max Nelson
Faculty Advisor: Dr. Rhonda Young
Sponsor: University District
The goals of the project include: Identify funded or planned active transportation projects; identify responsible parties and potential partnerships; identify critical gaps in planned projects, and new projects as necessary to fill these connectivity gaps; visually represent the projects to inform stakeholders; indicate timing and cost range of priority projects; and develop design(s) that make budgeting more accurate, allow users/influencers to provide critical input or support, and lead to near shovel-ready project(s)
ENSC 23 Geo-Structural Deep Foundation Design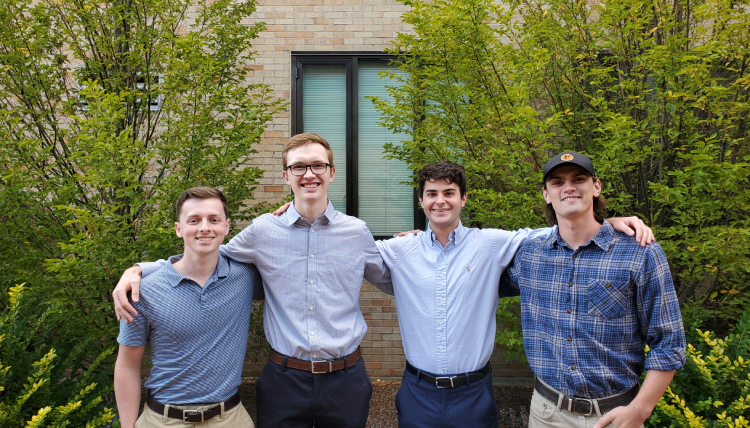 Team Members: Thomas Harlow, Sean Manning, Kenneth Olson, Jackson Zipp
Faculty Advisor: Dan Parshall
Sponsor: Crux Subsurface, Inc.
Deep foundation design of structural and geotechnical elements for a transmission line structure with calculations and drawings.
ENSC 40 Pumped Storage Hydropower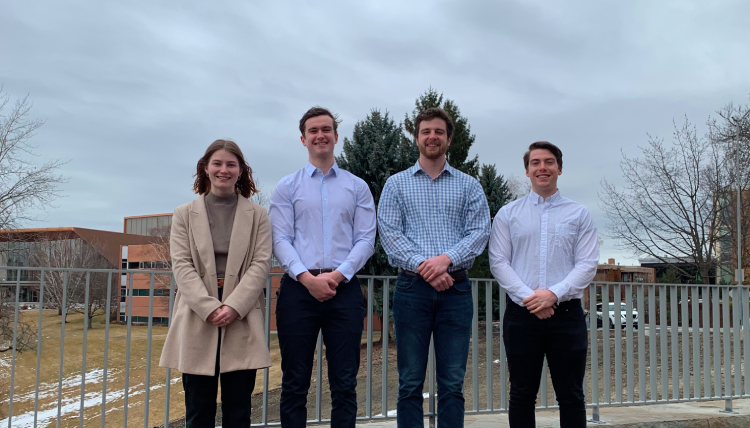 Team Members: Dylan Farley, Daniel Kar, Theophania Labay, Hayden Saalfeld
Faculty Advisor: Gerry Snow
Sponsor: CEDE (Student Proposed)
Our goal is to build at MATLAB Simulink model of a solar power and pump system, then design a controller that balances the solar generation, load on the grid, and the pump to use the energy most efficiently.
ENSC 41 N. California Utility Scale Battery Storage
Team Members: Aya Anderson, Alex Bresnan, Emily Ellwein
Faculty Advisor: Dan Harmon
Sponsor: Middle River Power
Spec, design, and help with the permitting for a ~50MW utility scale battery at an existing power plant behind the meter to help support the grid in times of peak demand without carbon emissions.
ENSC 45 Deep Vein Thrombosis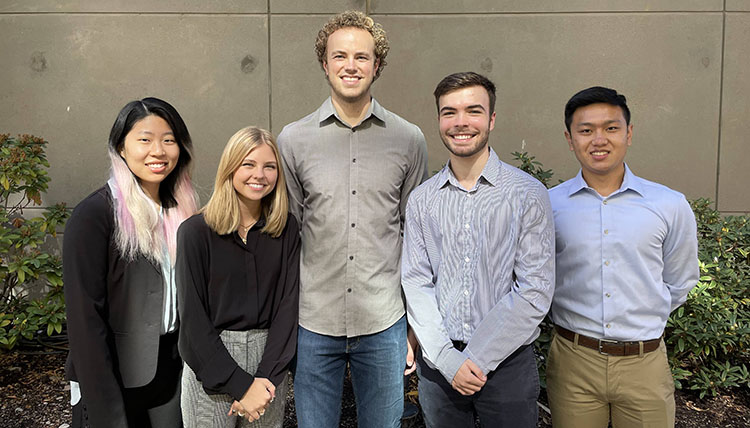 Team Members: Mira Briestensky, Drew Caley, Kelcey Kisker, Patrick Le Roy Munar, Milee Owen
Faculty Advisor: Shane Pacini
Sponsor: Lung Technologies
Continuing on Phase I, design and engineer Phase II of our DVT prevention technology. Both Phase I & II work in conjunction with each other to prevent post-surgical Deep Vein Thrombosis.
ENSC 59 Electric Wing De-Icing Weight Study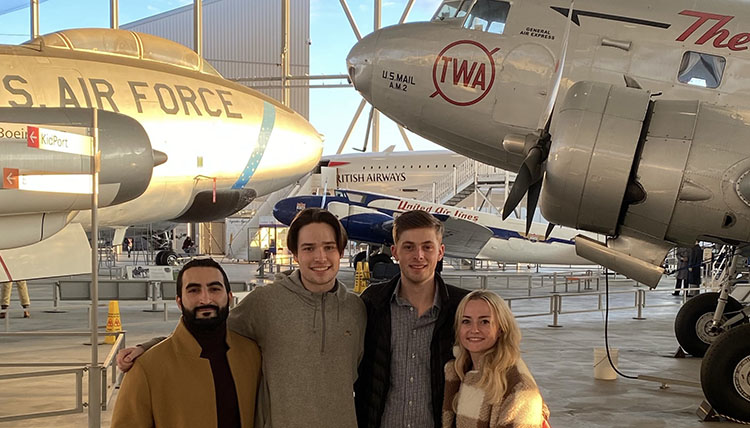 Team Members: Sara Lynn, Mirza Mustafayev, Jonathan Udell, Benjamin Walker
Faculty Advisor: Alireza Toghraee
Sponsor: Boeing
Develop a weight trade study for incorporating Metal Matrix Composite (MMC) into the Outer Mold Line (OML) of a carbon fiber reinforced plastic (CFRP) lifting surface when compared to a similar Copper Foil/CFRP configuration. The team will build MMC & Copper Foil composite models & perform structural testing in an attempt to confirm that an MMC model will be lighter than a Copper Foil model.
ENSC 60 No Pollution Thermal Turbine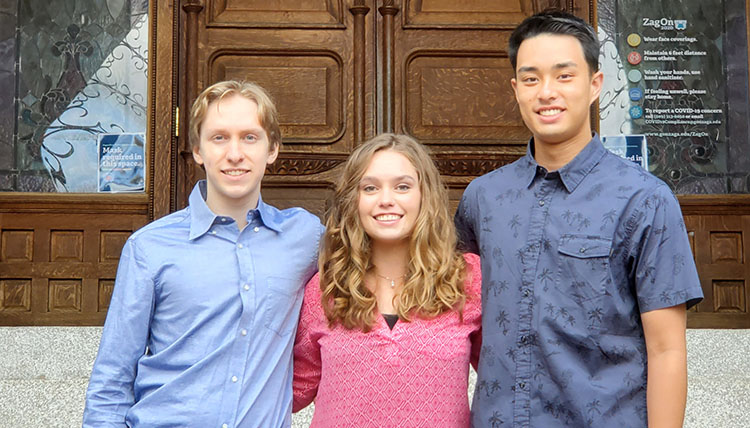 Team Members: Nathan Coats, Emily Johansen, Joshua Tagawa
Faculty Advisor: Dan Harmon
Sponsor: Middle River Power
Refining a design and materials for a utility scale zero emissions thermal combustion turbine. This turbine will utilize pure oxygen and pure hydrogen to produce heat and water water vapor and emissions that is recovered re-split and reused.