2018-19 Projects
For more information on any project, please contact
Toni Boggan
or email the project's Faculty Advisor.
ENSC 02 Bike Safety Smart Sensor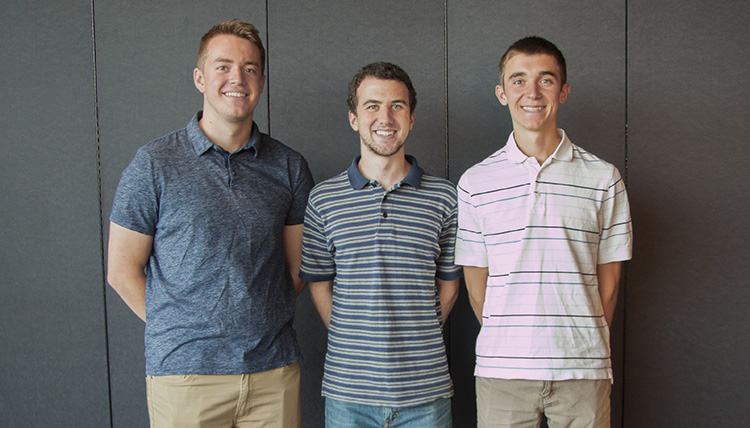 Team: Robert Brajcich, Damon George, Arthur Lane
Faculty Advisor: Tim Ecklund email
Sponsor: CEDE
Biker and car safety will increase as compact circuit boards attached to bicycles will collect and transmit location, speed, and direction data to nearby cars and infrastructure.
ENSC 03 Driving Optimization for Autonomous Vehicles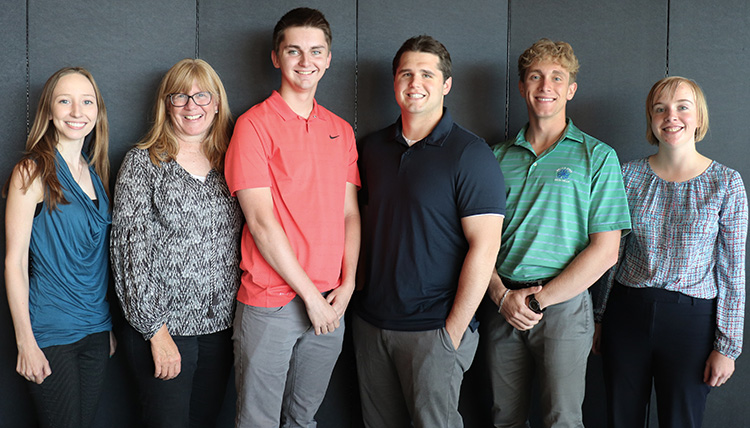 Team: Samuel Atkinson, Blake Casagranda, Victoria Sample, Cheyenne Stefan, Brady Whetsel
Faculty Advisor: Debra Offill email
Sponsor: CEDE
The project will result in a data-collecting and path-mapping vehicle capable of autonomous driving and optimizing its speed.
ENSC 04 Energy Storage in the NW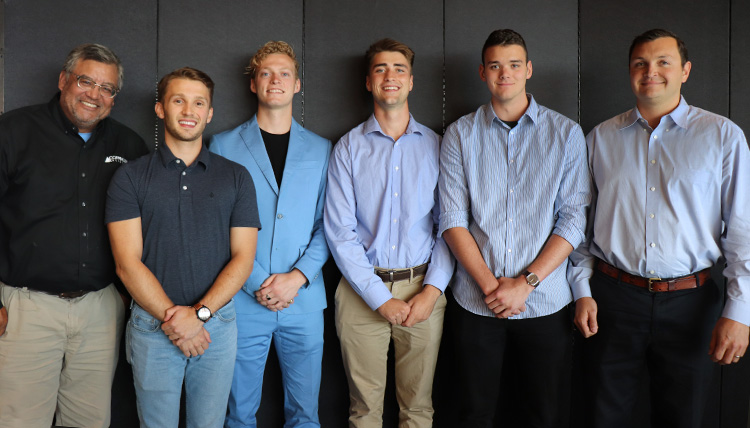 Team: Erik Crouch, Joshua Holcomb, Nathan Jamsa, Shawn Marshall-Spitzbart
Faculty Advisor: Andy Johnston email
Sponsor: CEDE
The goal of our project is to compare three known long-term energy storage methods and demonstrate that hydrogen is a feasible option. Then we will construct a scale model an airplane hydrogen fuel tank to showcase the versatility of hydrogen storage.
ENSC 09 Modular Children's Prosthetic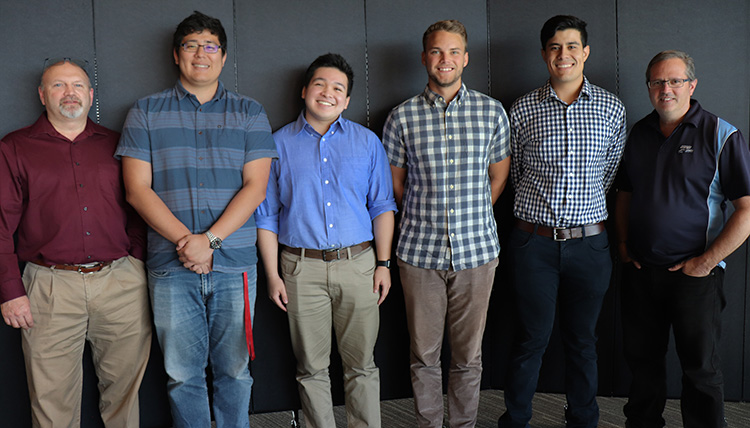 Team: Luis Gonzalez-Flores, Wesley Houser, Matthew Lugo, Michael Shiraishi
Faculty Advisor: Rich Thomas email
Sponsor: CEDE
For our project, we are trying to retrofit existing 3D-printed arms to achieve higher level function, with the goal of aiding disabled children in their stages of growth. We aim to achieve this by constructing a capsule, containing all the electronic and mechanical components, that can be exchanged between different-sized arms.
ENSC 11 Personal Desalination Device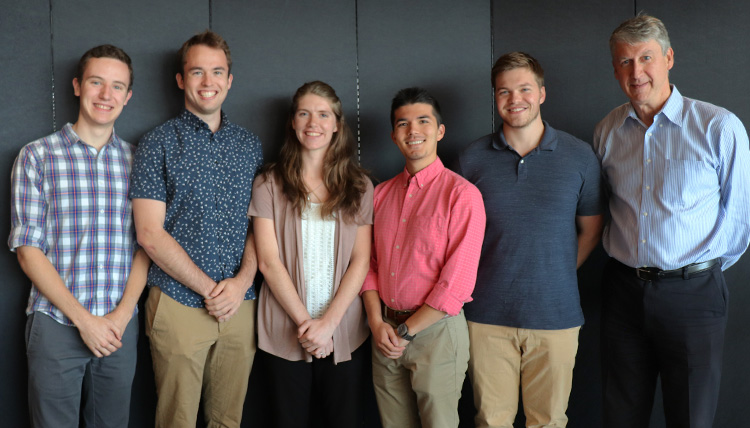 Team: Joshua Aspinwall, Sebastian Berven, Mikaella Croskrey, Ross Leung-Wagner, Matthew Moen
Faculty Advisor: Dave Moss email
Sponsor: CEDE
The project seeks to ensure that communities vulnerable to a changing global climate can still maintain healthy levels of water consumption. Our goal is to create a personal desalination device capable of providing the WHO minimum of 20L of water per day in under two hours, ensuring a widespread capability to produce safe drinking water from seawater.
ENSC 13 Virtual Touchscreen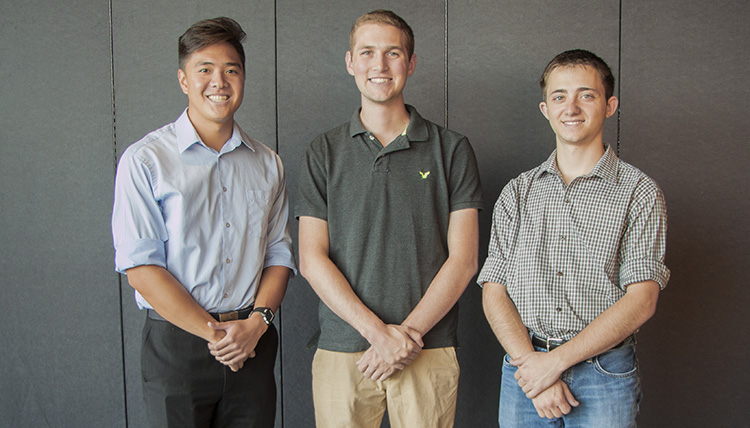 Team: Joseph Bruckner, Nathaniel Ng, Ryan Zenoni
Faculty Advisor: Rodney Pickett email
Sponsor: CEDE
We plan on developing a proof of concept for a virtual touchscreen with projection-based display and sensor-based user feedback.
ENSC 14 Trafixx: Smart Traffic Grid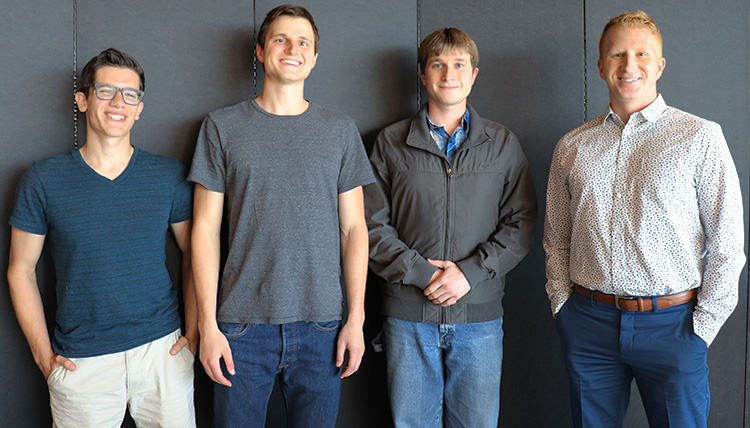 Team: Trevor Flynn, Nicholas Hopwood, Tyler Willis
Faculty Advisor: Shane Pacini email
Sponsor: CEDE
The goal of the Trafixx Project is to maximize the efficiency and safety of the traffic grid. To accomplish this goal, we will develop a complete system that will replace the current signals and establish a smart traffic grid.
ENSC 31 Laser Induced Breakdown Spectroscopy Air Monitor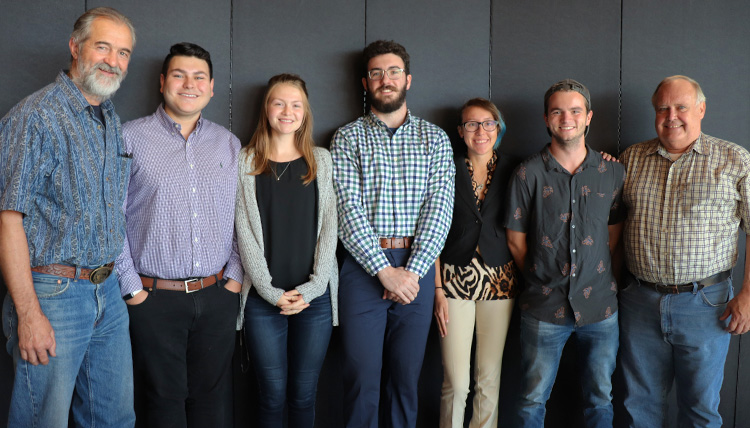 Team: Jordan Cossette, Patrick Jauregui, Theodore Mangrum, Crystal Murray-Weston, Joseph Wilson
Faculty Advisor: Art Miller email
Sponsor: NIOSH
The mining industry is in need of a portable air monitor with the ability to quantify hazardous airborne particulate matter in order to keep their miners healthy and safe. We need a team of students to assist in developing components of such an air monitor, such as the sample collection system, a user interface, or a multivariate model to speciate and quantify different particulates.
ENSC 50 Robotic Ag Implement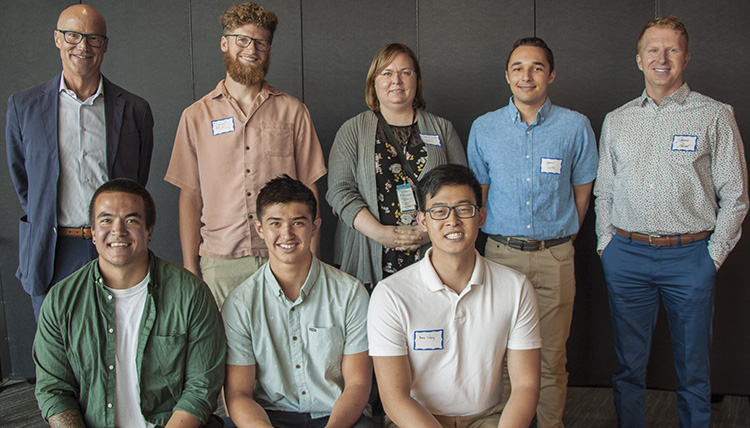 Team: Grant Hjelte, Paxton Malek, Daniel Mobley, Arellano Tani, Aaron Han Wong
Faculty Advisor: Shane Pacini email
Sponsor: Dryland SA LLC
Research, model and demonstrate a control system for autonomous agriculture supply hopper(s) to preform the job of reloading fuel, seed, liquid chemicals, water or fertilizer into autonomous self driving ag implements.
ENSC 51 Helical Antenna Array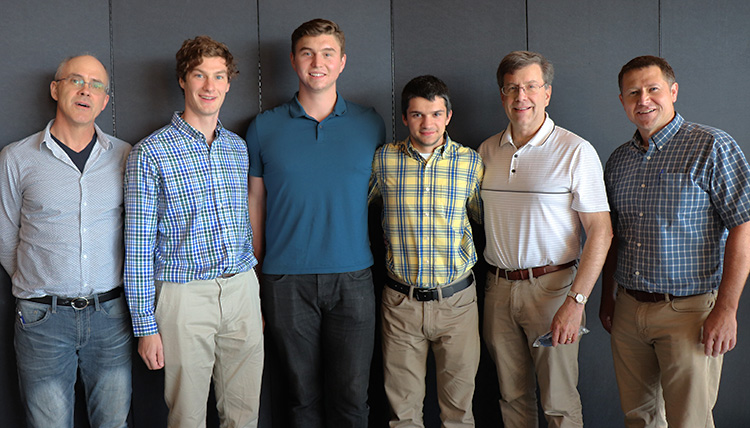 Team: Henadz Krukovich, Jeffrey Varness, Zachary Weber
Faculty Advisor: Bob Conley email
Sponsor: SARL
Design and build a colinear, scalable, dual polarized, center fed array consisting of helical flex circuit antenna elements.
ENSC 52 Lab-Volt Transmission Line Design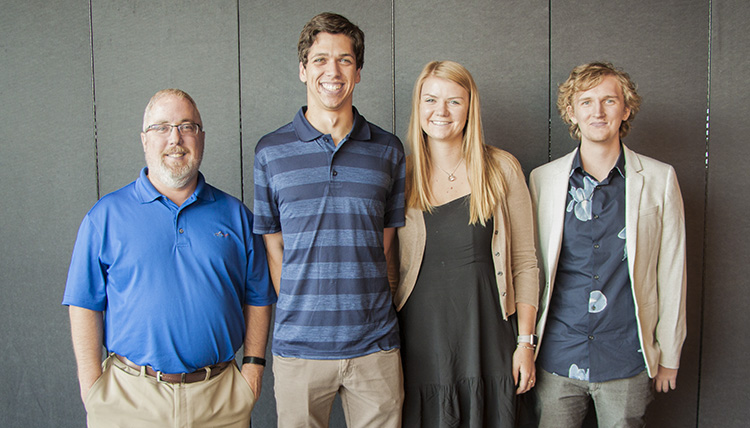 Team: Adam Bagley, Alexis Glogiewicz, Brian Snyder
Faculty Advisor: Kevin Damron email
Sponsor: Schweitzer Engineering Labs, Inc.
Build a transmission system using the Lab-Volt equipment that models various transient phenomenon and use the SEL-411L relays to apply and test different protection elements and schemes.
ENSC 53 Ebike Traction Control
Team: Liam Jones, Joan Llompart Babler, Alex Tang
Faculty Advisor: Debra Offill email
Sponsor: CEDE
Electric Bicycles, or EBikes, travel at high speeds with more momentum than traditional bikes, but lack effective braking systems. This project will demonstrate the use of electric bike motors as generators to augment existing brakes, providing safer, more reliable braking. The anticipated challenge in this project will be "power electronics" - circuit design for switching and converting electrical power using semiconductors.
ENSC 54 Scrap Tub Management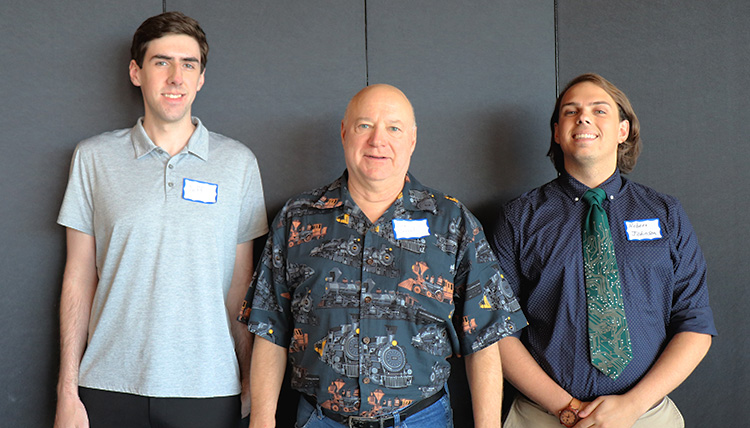 Team: Robert Johnson, Jeffrey Mulderink
Faculty Advisor: Bob Zavrel email
Sponsor: Kaiser Aluminum
The goal of the project is to design a method for tracking the location and associated information of up to 1000 material handling "tubs" at Kaiser's Trentwood and Alutek facilities. The selected tracking technology would then be tested and an operator interface for displaying and utilizing the information would be created.
ENSC 55/CPSC 03 Pharmaceutical Blockchain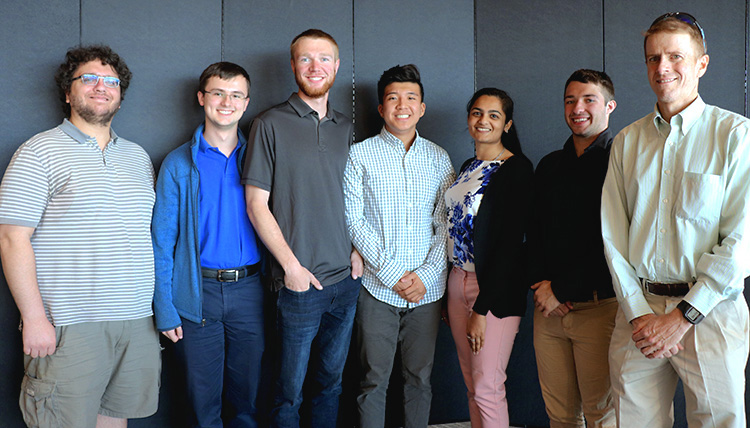 Team: Mehak Bharagava, Max Dulin, Jeb Kilfoyle, Jacob Krantz, Andrew Yang
Faculty Advisor: David Schroeder email
Sponsor: CEDE
Our project goal is to change the customer experience by freeing them to fulfill prescriptions at any pharmacy without relying on a single provider or physical prescriptions. Our blockchain product will thus revolutionize the status quo healthcare data storage techniques.