2021-2022 Projects
For more information on any project, please contact
Toni Boggan
.
CS02 Basic Classroom IoT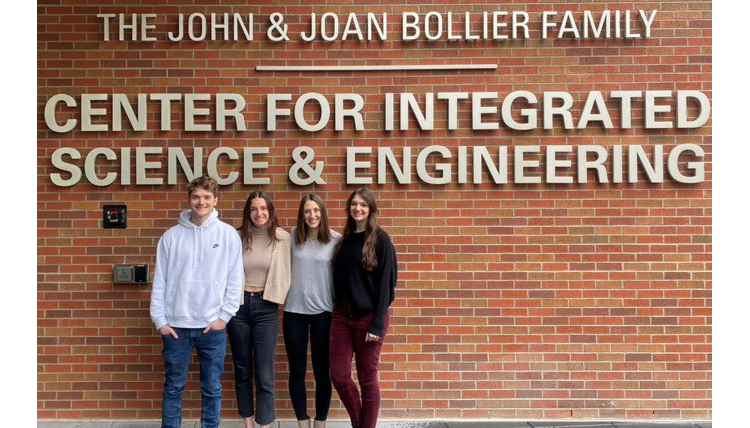 Team Members: Haley Archuleta, Sophia Braun, Savannah Gitchel, Greeley Lindberg, Leo Winiecki
Faculty Advisor: Dan Eshner
Sponsor: Gonzaga Department of Computer Science
Leverage current IoT tools and techniques to collect and analyze NRT data within a smart building.
ENSC 40 Pumped Storage Hydropower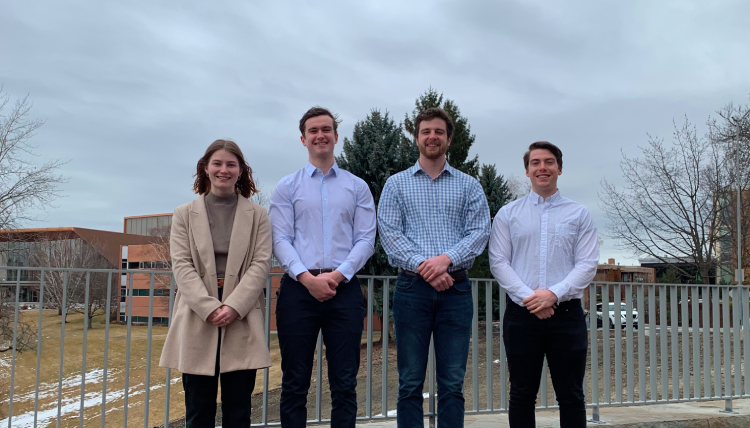 Team Members: Dylan Farley, Daniel Kar, Theophania Labay, Hayden Saalfeld
Faculty Advisor: Gerry Snow
Sponsor: CEDE (Student Proposed)
Our goal is to build at MATLAB Simulink model of a solar power and pump system, then design a controller that balances the solar generation, load on the grid, and the pump to use the energy most efficiently.
ENSC 41 N. California Utility Scale Battery Storage
Team Members: Aya Anderson, Alex Bresnan, Emily Ellwein
Faculty Advisor: Dan Harmon
Sponsor: Middle River Power
Spec, design, and help with the permitting for a ~50MW utility scale battery at an existing power plant behind the meter to help support the grid in times of peak demand without carbon emissions.
ENSC 42 Helical Antenna Network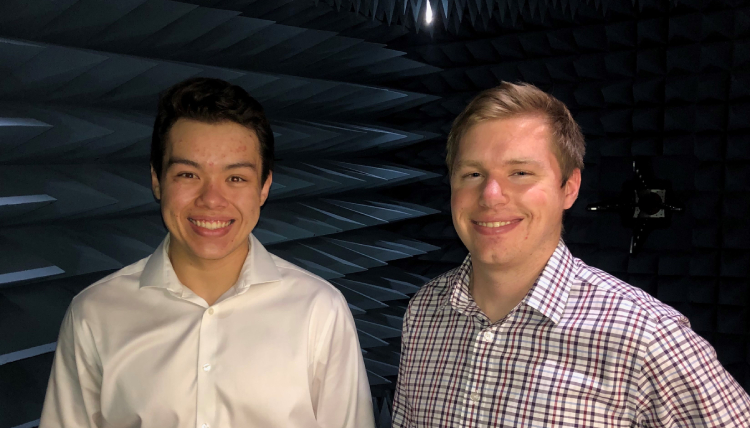 Team Members: Nicholas Hodge, Christopher Mau
Faculty Advisor: Bob Conley
Sponsor: SARL
The project consists of designing and testing a feed network for a helical antenna array. This design will consist of a printed circuit board, The antenna array will be modeled and tested in the SARL.
ENSC 43 Baja Data Control System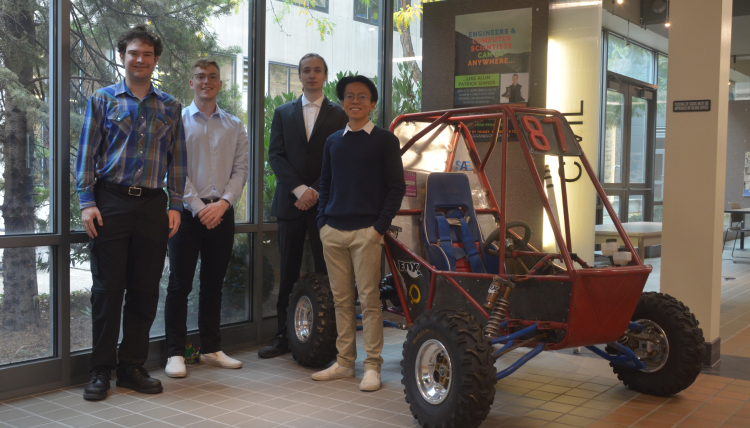 Team Members: Blaine Atkins, Bradley Nickolaus, Maxwell Nygren, Quang Pham
Faculty Advisor: Jim Weston
Sponsor: BAJA
The project will design, build, and implement a system that collects relevant data on the Baja SAE club's off-road vehicle, then records, transmits, and displays said data to the driver.
ENSC 44 Project Iris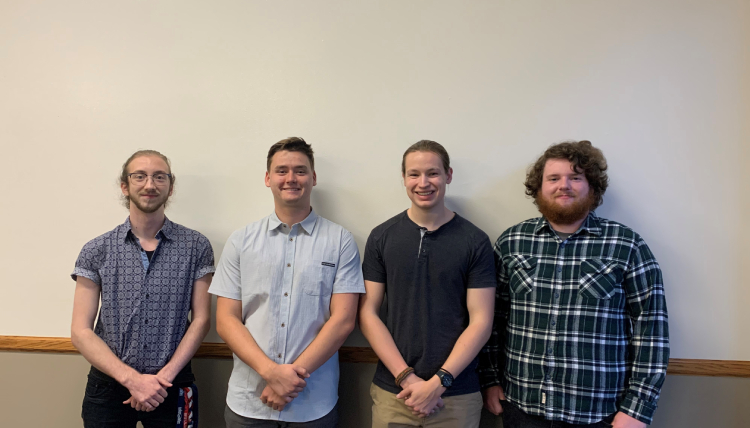 Team Members: Daniel Harrington, Kevin Roundhill, Nicholas Smith, Scott Tornquist
Faculty Advisor: Kevin Damron
Sponsor: CEDE (Student Proposed)
An after-market device for vehicles to communicate safety data and warnings to one another in real-time.
ENSC 45 Deep Vein Thrombosis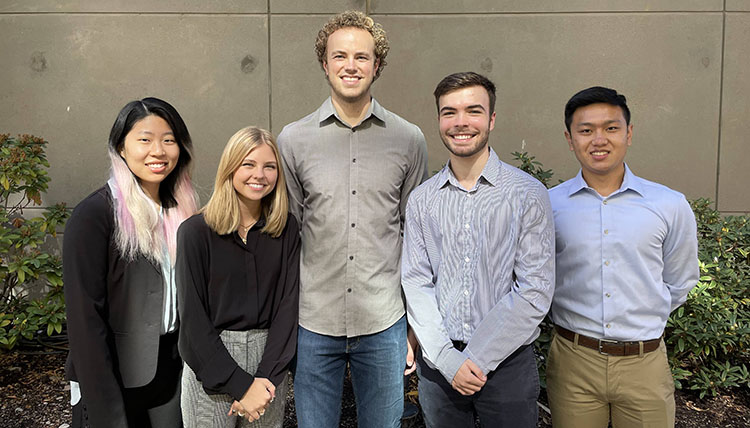 Team Members: Mira Briestensky, Drew Caley, Kelcey Kisker, Patrick Le Roy Munar, Milee Owen
Faculty Advisor: Shane Pacini
Sponsor: Lung Technologies
Continuing on Phase I, design and engineer Phase II of our DVT prevention technology. Both Phase I & II work in conjunction with each other to prevent post-surgical Deep Vein Thrombosis.
ENSC 46 Therapeutic Incentive Spirometer w/OPEP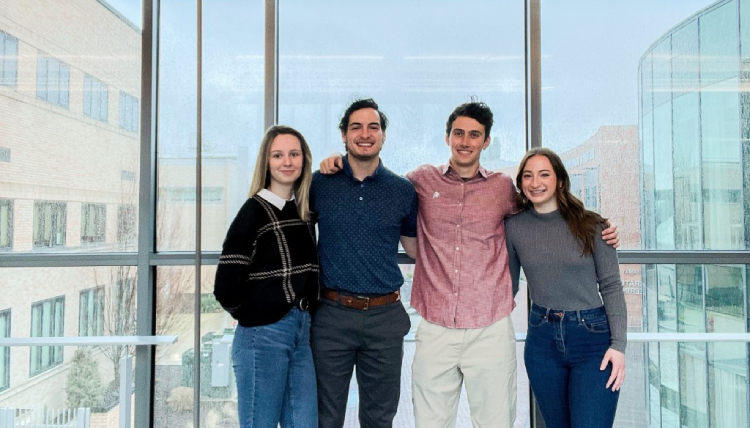 Team Members: Jedi Biswas-Diener, Byron Carabajal, Daniel Miller, Tyler Anne Trabont, Jennifer Wrobel
Faculty Advisor: Shane Pacini
Sponsor: Lung Technologies
Develop next generation Theraputic Incentive Spirometer to provide electronic monitoring of patient progress. To develop OPEP feature on Spirometer to monitor entire breathing cycle, expiratory and inspiratory.
ENSC 50 Micro-Greenhouse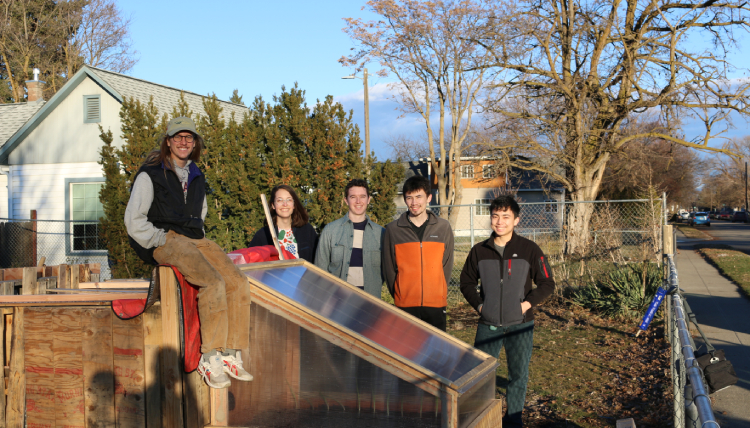 Team Members: Aiden Branch, Owen McKinstry, Fisher Ng, Matthew Shikada, Charlotte Tavernise
Faculty Advisor: Jim Weston
Sponsor: CEDE (Student Proposed)
Micro-greenhouses promise a low-cost method to promote and sustain urban agriculture through longer growing seasons. This project will design a cheap micro-greenhouse that uses a ground to air heat transfer piping system to pump heat from the ground into the greenhouse to regulate its temperature by means of a fan blowing at variable speeds.
ENSC 61 Electric Ducted Fan for Aircraft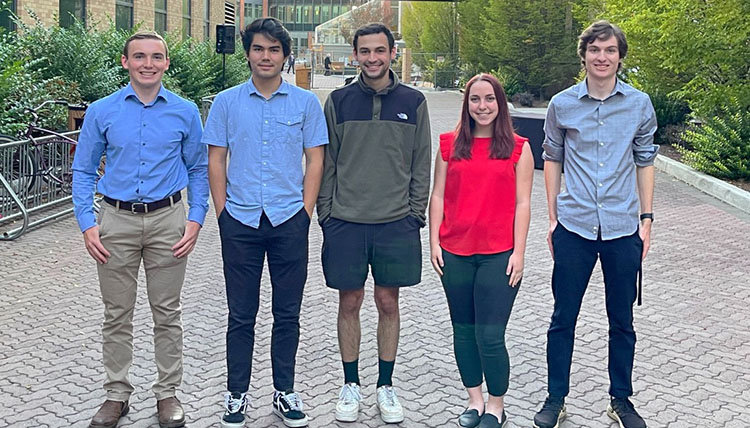 Team Members: Garret Duch, Nicholas Ellison, Jacob Farrell, Mason Leach, Ian Linville
Faculty Advisor: Jeff Nolting
Sponsor: Boeing
Design and build an electric ducted fan using an axial pole synchronous reluctance motor.
ENSC 63 Airplane Cable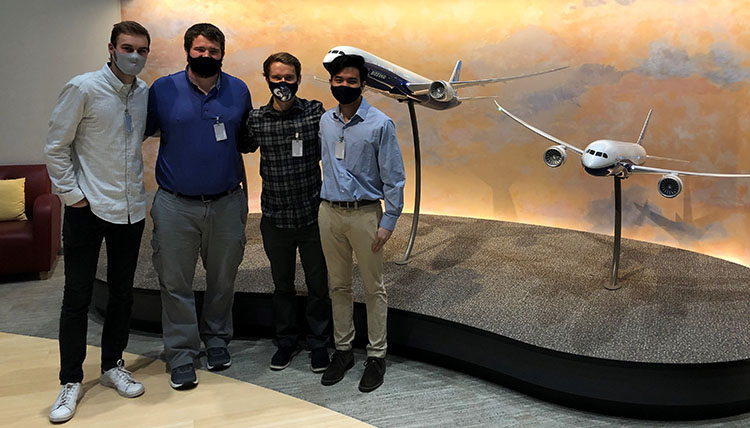 Team Members: Jayson Patrick De Jesus, Matthew Halsan, Justin Leach, Nathaniel Verboort
Faculty Advisor: Colleen Nolting
Sponsor: Boeing
This project will challenge the students to design a new seat-to-seat cable module that can be adjustable to different lengths and improves the quality issues with the current design.