2022-23 Projects
Find out more about a project
CS01 Airline Crew Messaging App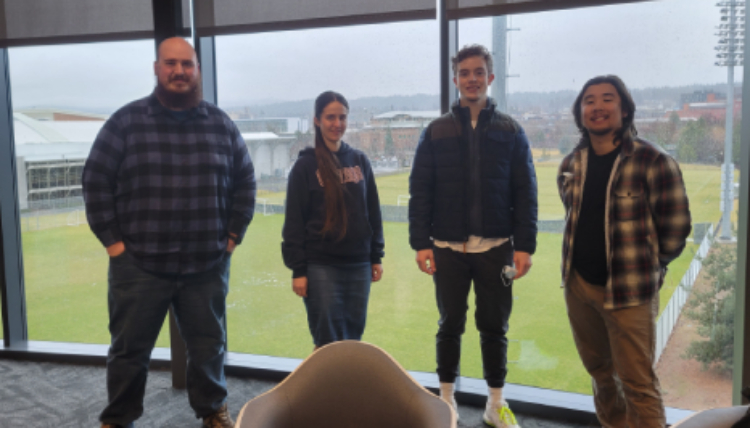 Team Members: Dustin Cassell, Adriiana Kharchenko, Wesley Muehlhausen, William Parlan
Faculty Advisor: Chris Sharman
Sponsor: Boeing
Develop an onboard airline crew messaging and voice calling service, including app
CS02 Basic Classroom IoT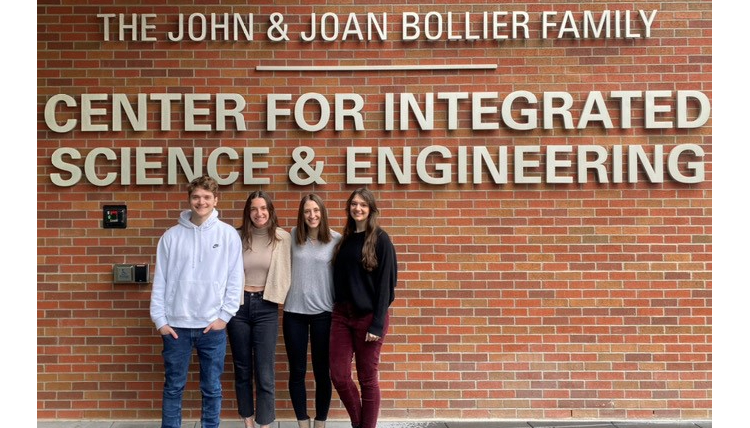 Team Members: Haley Archuleta, Sophia Braun, Savannah Gitchel, Greeley Lindberg, Leo Winiecki
Faculty Advisor: Dan Eshner
Sponsor: Gonzaga Department of Computer Science
Leverage current IoT tools and techniques to collect and analyze NRT data within a smart building.
CS04 Aggregate of Medicare and Medicaide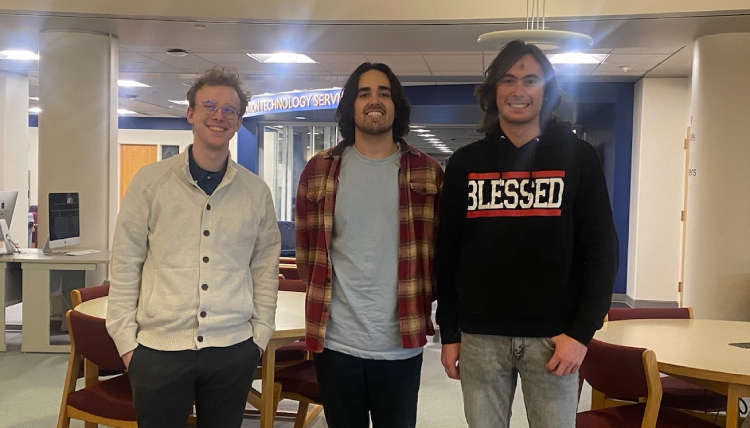 Team Members: Troy Bechtold, Nora El Naby (Howard), Benjamin Howard, Brian Steuber
Faculty Advisor: Dan Eshner
Sponsor: Amend Health
A significantly complex data gathering and analytics problem exists at the core of our healthcare system - how do we reimburse healthcare providers for the services they give patients? This project aims to shed light on that question.
CS05 Roll Management System
Team Members: Adam Lee, John Maes, Ethan Pelton, Joshua Seward
Faculty Advisor: Dan Eshner
Sponsor: Kaiser
The goal of the project is to create a Roll Management System (RMS) to automatically use roll grinder machine data and/or output to populate a dedicated database that can be utilized to drive a forecasting model as well as produce a variety of reports of roll status and performance.
CS06 BioPath Tools for Biochemistry
Team Members: Clare Casey, Hannah Cole, Mateo Martinez, Dillon Shipley
Faculty Advisor: Bethany Alcamo
Sponsor: Gonzaga Department of Chemistry and Biochemistry
The goal of the project is to continue to develop an existing interactive, graphically-rich webapp to help students understand the structure, organization and regulation of metabolic pathways in biochemistry.
CS07 Economic Recovery Dashboard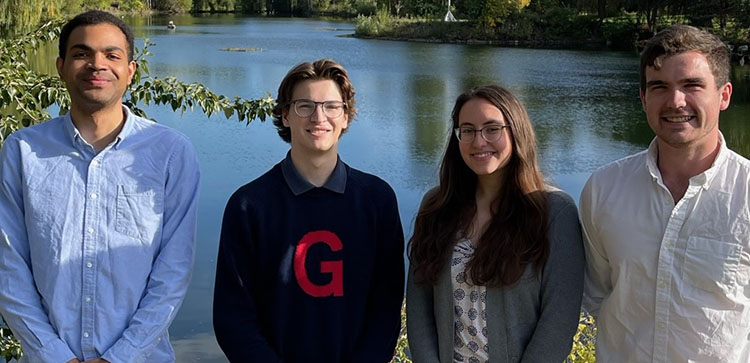 Team Members: Lucas Abeln, Zac Foteff, Jessica Robertson, Simon Watkins
Faculty Advisor: Dan Lenz
Sponsor: Greater Spokane, Inc.
Continued development of ComSem, a web-based application for English language learners to receive feedback on their oral language production,
CS08 MyRead: Curated Reading List Personal Blog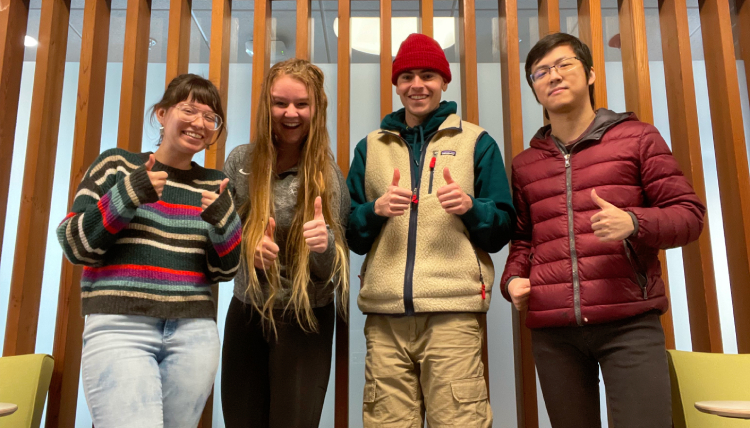 Team Members: Angela George, Han Tang, Cole Thorpen, Samantha Toll
Faculty Advisor: Scott Broder
Sponsor: 2000
WordPress+Pinterest=MyRead, a Curated Reading List Personal Blog.
CS09 HIPAA Cyber Gamification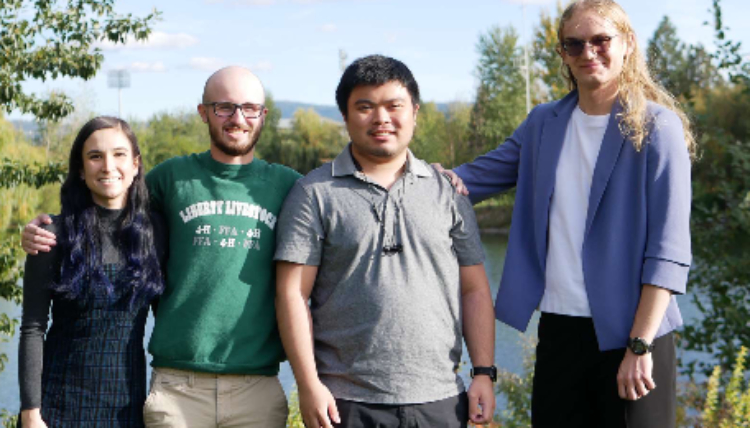 Team Members: Madison Call, Ethan Ching, Rebekah Hale, Aaron Miller
Faculty Advisor: Mike Mudge
Sponsor: MedCurity
Develop a cyber game for healthcare that will be fun and help workers to learn.
CS10 ML for Real Estate & City Planning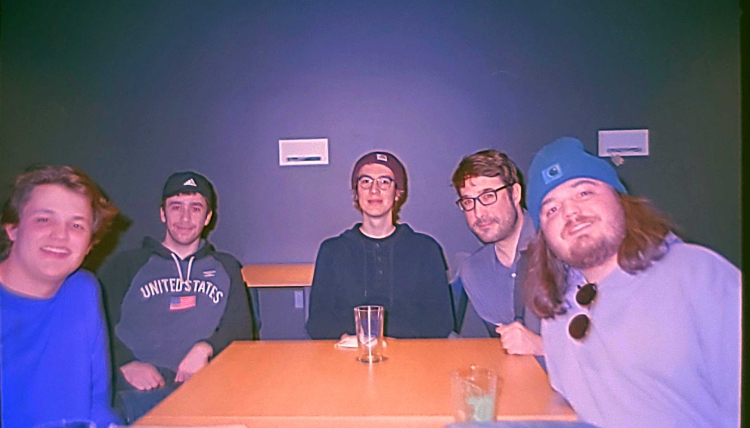 Team Members: Michael Finch, Cole Olafson, Benjamin Reilly, Colton Storebo
Faculty Advisor: Michael Tobias
Sponsor: immobiliare
Modeling Complex Adaptive Systems is the next frontier in how AI can actually impact our lives. We will take cutting edge methods from machine learning and ecological research and apply them to modeling a city.
CS11 App for Student Activities/Eateries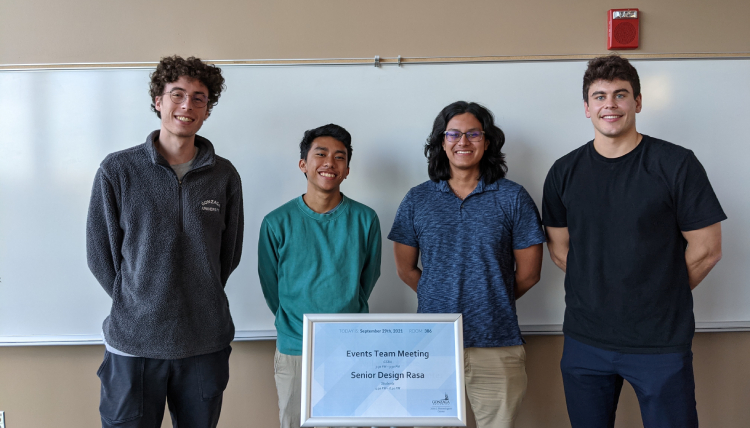 Team Members: Eric Gustin, Daniel Hoberman, Adrian Rabadam, Michael Valeriano
Faculty Advisor: Cynthia Freeman Wu
Sponsor: Verint
Design and implement a working prototype of a domain specific Intelligent Virtual Assistant (IVA) for Gonzaga students.
CS12 ComSem Machine Learning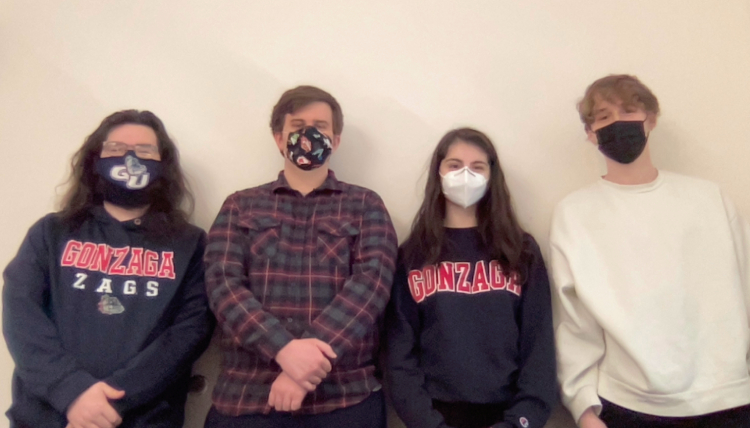 Team Members: Maria Aviles-Baquero, Evan Henderson, Alexander Hollier, Jacob Ottens
Faculty Advisor: Jasmine Jans
Sponsor: Comsem.net
Develop a new software application & GUI for Windows (and Linux?) that supports the product configuration settings for sensor and alert thresholds of an infection control medical keyboard.
CS13 HMI Hygiene Compliance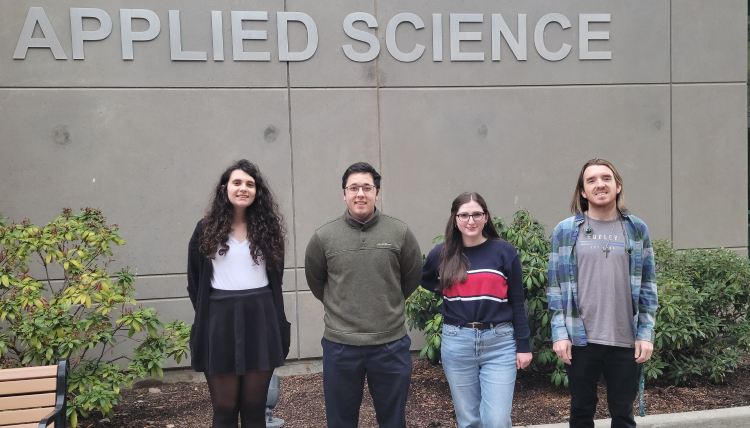 Team Members: Weston Averill, Christopher Ferguson, John Gray, Noemi Turner
Faculty Advisor: Ben Medeiros
Sponsor: Advanced Input Systems
Research, Propose Architecture, and Develop a proof of concept application (system) for an Human Machine Interface (HMI) Hygiene Compliance Monitoring System, that will enable medical staff to improve training and compliance to cleaning protocols/processes that drive reduction in hospital acquired infections.