2018-19 Projects
For more information on any project, please contact
Toni Boggan
or email the project's Faculty Advisor.
CPSC 01 Zags Abroad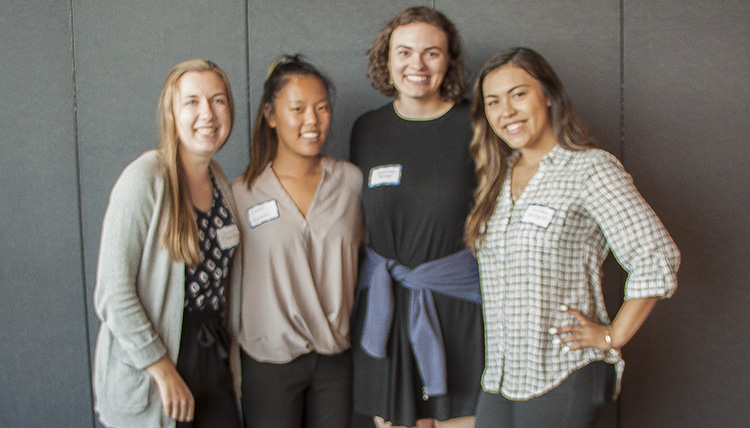 Team: Katrina Baber, Kristen Burgett, Claire Norman, Lucille Tibbetts
Faculty Advisor: Gina Sprint email
Sponsor: CEDE
Develop a sophisticated web application to streamline and improve the Study Abroad process for both students and advisers.
CPSC 02 Food Guide - Senior Design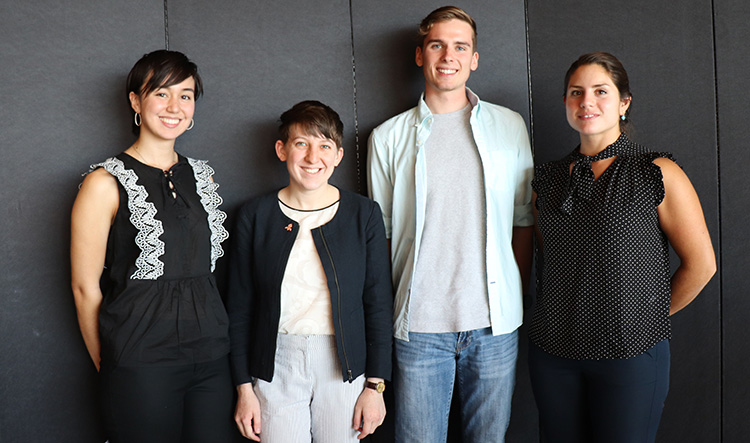 Team: Emma Delucchi, Ariana Hibbard, Carol Joplin, Kurt Lamon
Faculty Advisor: Gina Sprint email
Sponsor: CEDE
The Food Guide is a service for individuals with food allergies, dietary restrictions, or food intolerances to eat at restaurants more safely and stress-free. An app available on the three biggest platforms, The Food Guide provides anyone with an internet connection the ability to filter a restaurant's menu to their specific dietary needs.
CPSC 03/ENSC 55 Pharmaceutical Blockchain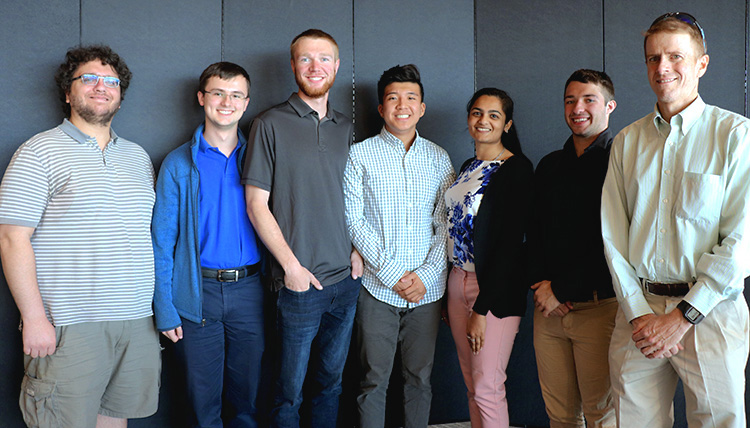 Team: Mehak Bharagava, Max Dulin, Jeb Kilfoyle, Jacob Krantz, Andrew Yang
Faculty Advisor: David Schroeder email
Sponsor: CEDE
Our project goal is to change the customer experience by freeing them to fulfill prescriptions at any pharmacy without relying on a single provider or physical prescriptions. Our blockchain product will thus revolutionize the status quo healthcare data storage techniques.
CPSC 04 Machine Learning for Better Web Search as an Alexa Skill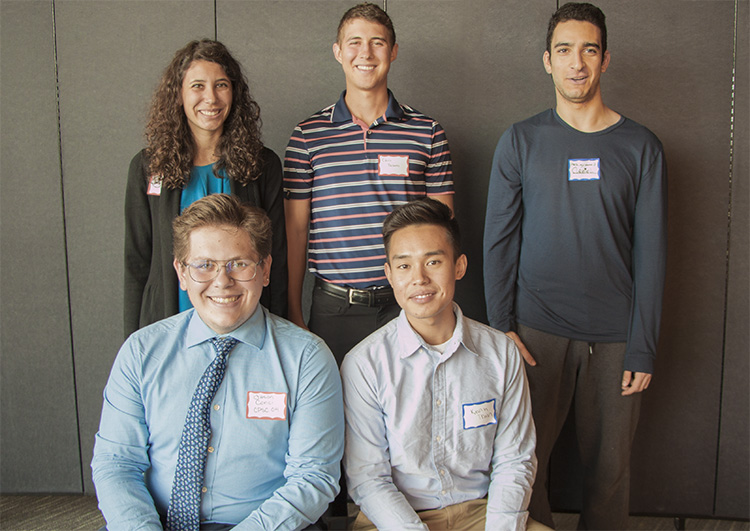 Team: Jason Conci, Chris Delaney, Daniel Gallab, Kevin Tran, Katie Wraith
Faculty Advisor: David Schroeder email
Sponsor: Xpollin
Create an improved web search capability (challenging Google?) by combining "faceted search" techniques and semantic web technologies, initially implemented as an Alexa skill for news.
CPSC 05 KennelNow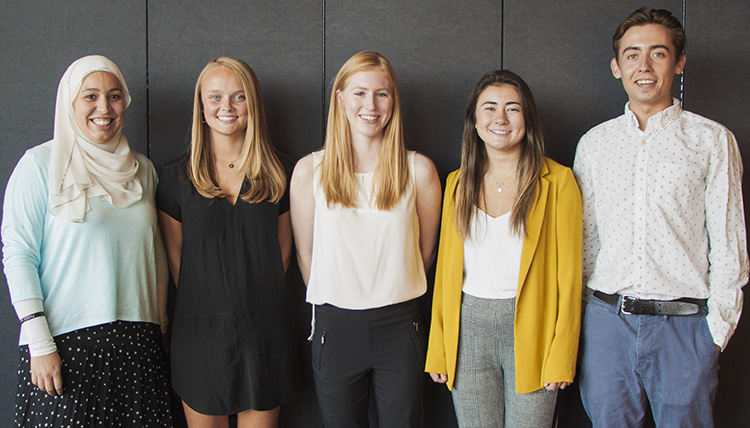 Team: Ellis Fischer, Nicole Howard, Samantha Vowles, Emma Woodburn
Faculty Advisor: Nadra Guizani email
Sponsor: CEDE
In place of participating in the current time-consuming system of Men's Basketball ticket distribution, Gonzaga University students will use the mobile web application KennelNow to easily request, accept or deny, cancel, or view tickets to upcoming Men's Basketball games. Tickets will be distributed to students using a tentative lottery point system.
CPSC 06 Fresh All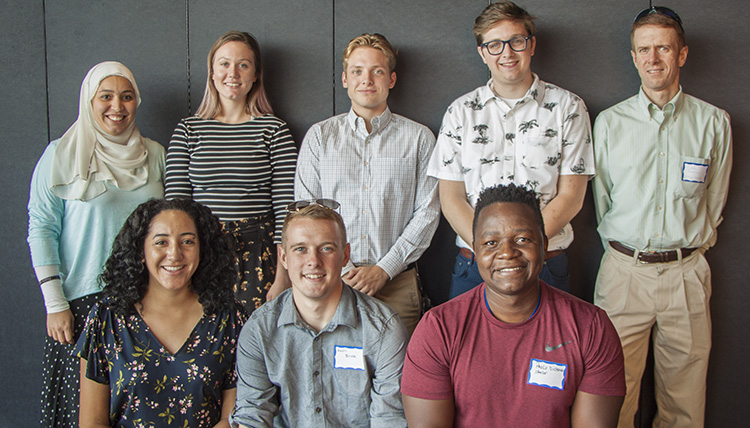 Team: Quinlan Bingham, Kevin Bruce, Bennett Falkenberg, Amy Larson, Angela Rae
Faculty Advisor: Nadra Guizani email
Sponsor: Fresh All
We are developing a new integrated system to better link suppliers, distributors, packhouses, and input suppliers to reduce the price of food products in rural Eastern Africa, Mozambique. On the ground we are training local farmers in improved farming techniques, coordinating with a packhouse, and hoping to have a phone application developed to further link customers to clients thereby reducing the number of middlemen, increasing smallholder farmer incomes, and combating malnutrition by making food products more affordable.
CPSC 07 Tools for Learning Biochemistry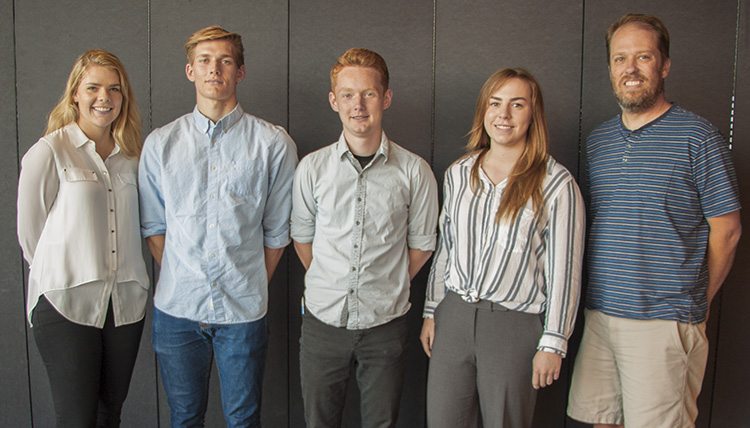 Team: Stephen Joyce, Kayla Larson, Makayla Moniz, Garett Palm
Faculty Advisor: Rob Bryant email
Sponsor: Dr. Jeff Watson, GU Professor of Chemistry and Biochemistry
The goal of the project is to develop an interactive, graphically-rich app to help students understand the structure, organization and regulation of metabolic pathways in biochemistry.
CPSC 08 Comsem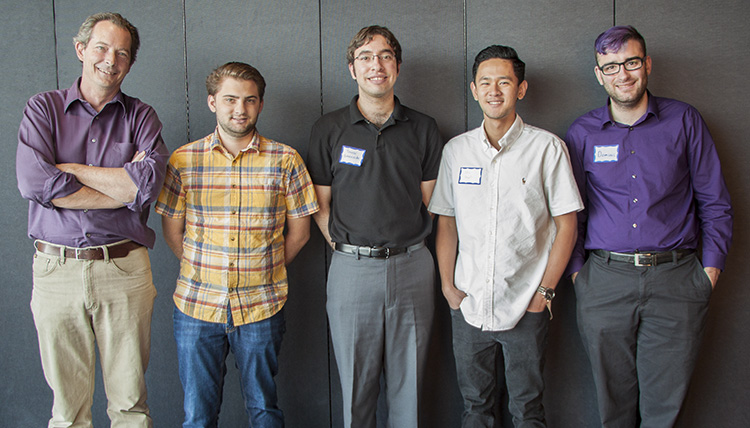 Team: Dominic Gianatassio, Trevor Greenside, Chin Huynh, Daniel Richard, James (John) Ronderos
Faculty Advisor: Rob Bryant email
Sponsor: Dr. James Hunter, GU Director of TESOL Programs
The development and refinement of a web platform that gives English language learners feedback on their language use, and allows for multiple Natural Language Processing applications.
CPSC 09 Gonzaga Tenting Rewards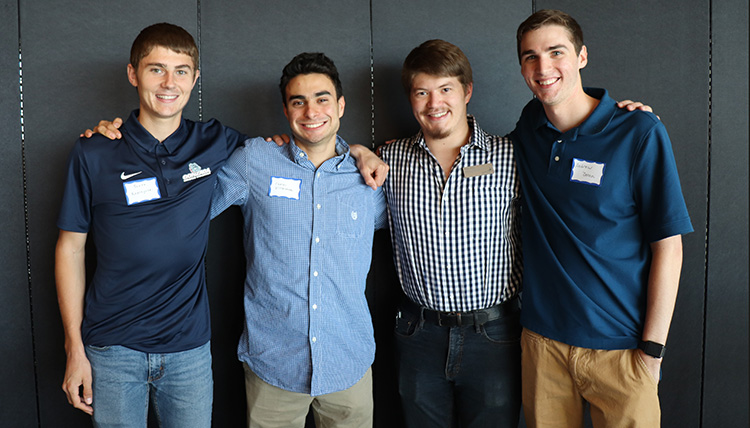 Team: Matthew Carter, Scott Kopczynski, Carlos Villagomez, Andrew Zenoni
Faculty Advisor: Shawn Bowers email
Sponsor: Kennel Club
Our project will streamline the tenting process and provide a unique incentive for students to tent and get more involved with basketball games.
CPSC 10 YesWorkflow Web Components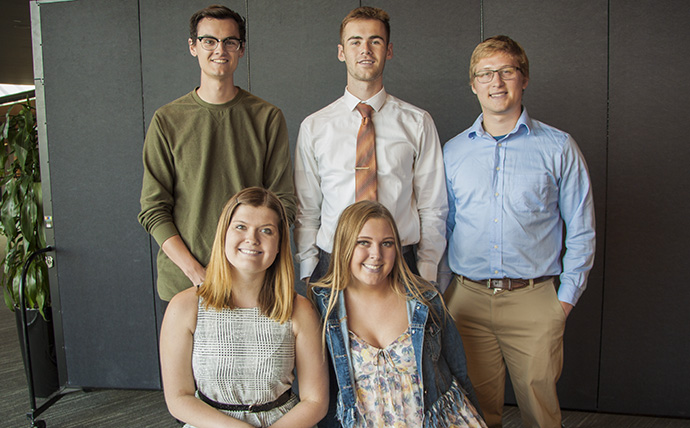 Team: Makenzie Brown, Brooke Huntington, Carl Lundin, Anthony Niehuser, Brewer Slack
Faculty Advisor: Shawn Bowers email
Sponsor: UIUC
The goal of this project is to develop a suite of web-based components and microservices to support the exploration and navigation of data and provenance generated from machine learning and data-mining analyses created in YesWorkflow. Students will gain experience in web development technologies, data management techniques, and workflow-based scripting systems.
CPSC 11 IEC CIM Distribution Model Validation & Conversion Framework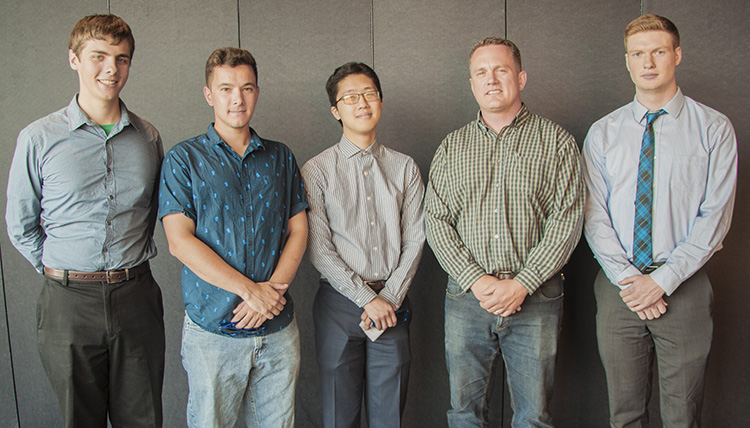 Team: Daniel Abrahms, Andrew Italo, Matthew Lee, Maxwell McKee
Faculty Advisor: Shawn Bowers email
Sponsor: Avista
Create a tool/framework to load, validate, visualize, and convert an IEC CIM electric distribution data model.
CPSC 12 Dynamic System Monitoring Engine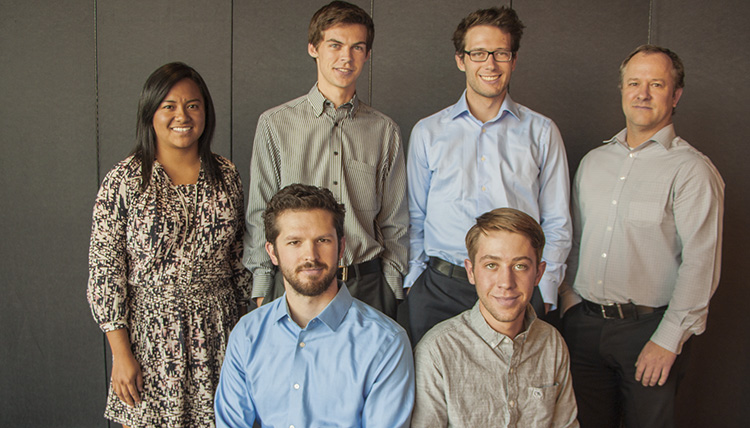 Team: Conner Brown, Erik Fox, William Fraisl, Eloisa Serrano, Tyler Tiedt
Faculty Advisor: Shawn Bowers email
Sponsor: Schweitzer Engineering Labs, Inc.
Configurable System Monitoring Engine for dynamically accessing a wide range of computer system data and providing that data to a wide range of standard off-the-shelf analytic visualization tools.